Spring Travel: Wealth of the Kingdom
The route to Fife from the Central Belt is a well-travelled one for those wanting to get away from the big-city bustle for a relaxing break in the Kingdom.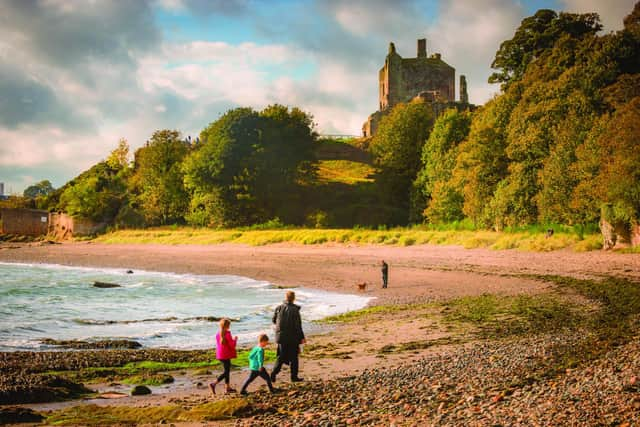 And, while many Scottish holidaymakers – and those from further afield – will have spent happy days in the East Neuk villages or on the golf courses of the area, there are plenty of less well-known corners of Fife that offer their own unique attractions.
It is true that while there are headline sites that have a global pull, many visitors come first for the famous locations but return because there is so much more to discover.
For those in search of culinary experiences, for instance, Fife has a huge range of offerings. Michelin-starred restaurants such as The Peat Inn, and The Cellar in Anstruther attract diners from all over the world.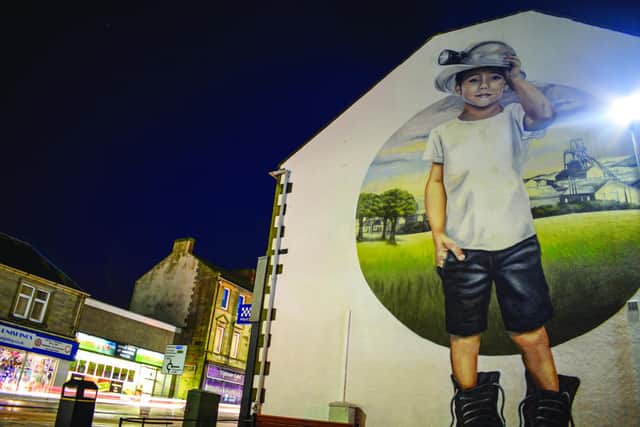 But there are also some really quirky eateries that are absolutely worth trying. The Harbour Cafe in Elie is a pop-up rustic restaurant and takeaway that will be open until September, serving seafood from a wooden hut right on the water's edge.
East Pier Smokehouse in St Monans is another casual dining magnet, with a menu that includes lobster and chips. It opens in time for the Easter Weekend.
There are also a growing number of excellent street food offerings in the region. Bowhouse, near St Monans, is well known for its markets, held on the second weekend of each month, which bring together local seasonal products, cooking demonstrations, as well as plenty of hot and cold food options.
And Balgove Larder, just outside St Andrews, is a farm shop, cafe and traditional butcher that will hold a monthly night market on the first Tuesday of the month, starting in May, hosting local producers, street food vans, live music and presentations.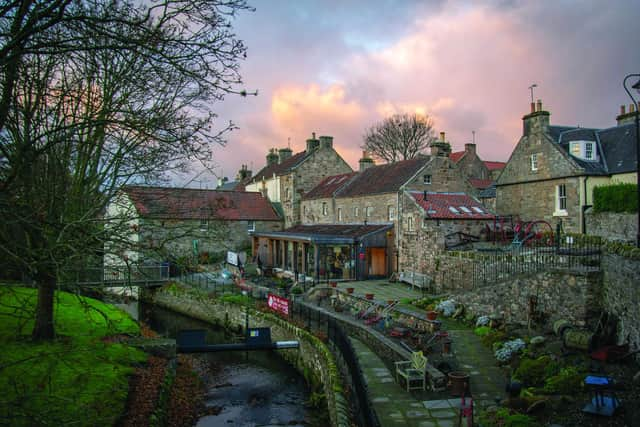 Balgove also has The Steak Barn, a former sawmill with walls of recycled potato boxes and tables of wind-blown beech from the estate. The menu is simple – steaks, hung for no less than 28 days, burgers and sausages, all cooked to order on a wood-fired BBQ.
Accommodation in the Kingdom is equally diverse. At the top end you have the internationally renowned luxury hotels of St Andrews, such as the Old Course and The Fairmont, which also have world-class spas. But increasingly the area is leading the way in offering a different kind of break.
Sustainable accommodation options are springing up all over Fife, which address a growing need for guests to truly get away from it all.
Visitors are looking to get back to nature, with quiet lodges, off-grid accommodation and some really adventurous stays.
Take The Bracken Treehouse near
St Andrews, for example. Built on stilts, it is surrounded by a deck that juts into the tree canopy, with an outdoor bath - for sunset appreciation and stargazing.
Off Grid Travel has a new offering at the Cambo Estate this year too. The Hideaway and The Bothy are modern takes on the traditional woodland house and are self -contained, solar-powered dwellings with handy additional features such as fire pits.
Walking is one of the best ways to locate the area's less obvious gems, the Fife Coastal Path's 117 miles links the Firth of Forth with the Firth of Tay and takes in some of the most spectacular scenery in Scotland.
While the East Neuk section of the walk will offer up pretty villages
around every corner, taking on the entire route – even if done over several trips – can also introduce walkers to undiscovered delights away from the tourist hotspots.
That is true of the shorter Fife Pilgrim Way too. It follows an inland medieval religious route across the Kingdom for 64 miles starting at North Queensferry, or the stunningly romantic Culross, and finishing in St Andrews.
A new walking route for this year opens up another part of the area. The Forth Bridges Trail is a circular walk taking in 16 points of historical interest, including the thrill of crossing the road bridge on foot. As the walk is only five miles long, it is family friendly too.
Dunfermline, although an ancient Royal Burgh, is Scotland's newest city, having been granted city status to mark the late Queen's Platinum Jubilee.
It was once the Capital of Scotland and its 12th Century abbey is the final resting place of King Robert the Bruce, along with seven other monarchs.
Philanthropist Andrew Carnegie was born in Dunfermline, and his family's humble cottage is preserved as a museum.
But Fife also has many less well-known sites that are worth seeking out. In the last five years Cowdenbeath has become home to a series of beautiful murals on the town's gable ends. Artist Kerry Wilson has created these vast artworks which are every bit as colourful and impressive as anything found on the more famous street art trail in Glasgow.
Dysart, on the southern coast of Fife, is a pretty fishing village which can provide a fine haven if the East Neuk villages get too busy in the summer.
The Wemyss Caves are another unique site, containing the largest collection of Pictish inscribed symbols in one place, together with the ruins of the medieval Macduff Castle. There is archaeological evidence for human activity here for at least 4,000 years. Guided tours are recommended to understand the significance.
For an inland break, Ceres is a hidden gem. A quaint village with the Fife Folk Museum and The Griselda Hill Pottery, home of highly collectable Wemyss Ware, it also hosts a couple of lovely pubs and has a village green. It is home of the oldest Highland games in Scotland, started in 1314, which will be staged on Saturday, 24 June this year.
Just outside Ceres is The National Trust property, HIll of Tarvit, an Edwardian architectural wonder, designed by Sir Robert Lorimer.
Its gardens are spectacular too and for those golfers who may be jaded by the fierce competition elsewhere, there is a unique opportunity to get back to the roots of the sport in the grounds. Kingarrock is the only remaining hickory golf course in the UK and visitors can try their luck on the green there with Edwardian tees, balls and wooden clubs.
For families, Leven is about to get a lot more accessible with the completion of a rail link next year. It has two beautiful sandy beaches flanked by a promenade. Nearby Blacketyside Farm Shop is the place to buy local produce, particularly soft fruit.
The town's Silverburn Park holds events throughout the season and its camping facilities offers wooden eco-pods alongside tent, caravan and motorhome pitches.
For older kids there are still the traditional amusements, but Silverburn can also offer something truly electric.
For anyone who hasn't tried one, eFoils are motorised surfboards that allow the user to seemingly fly a few feet above the water, and an eFoil company has set up shop in the park.
After such exertions, all that the Fife visitor needs to round off a trip is a delicious fudge doughnut from Cupar bakery Fisher & Donaldson. The sticky treats are the ultimate indulgence, and if Fife's other attractions don't keep you coming back, they certainly will.
Kirkcaldy Links Market 19 to 24 April
Europe's longest street fair, established in 1304, will return to the Lang Toun's Esplanade later this month.
The Fife Show Kinloss, Saturday, 20 May
Rural gathering which will include showing classes for horses, cattle and sheep, equestrian events and this year's main attraction – pig racing.
Anstruther Harbour Festival 2 to 4 June
Food and craft stalls plus dance events and children's entertainment will enliven the East Neuk town. There will be rousing live music courtesy of headliners The Red Hot Chilli Pipers.
Adam Smith Tercentenary 7 to 10 June
The Adam Smith Global Foundation in Kirkcaldy will be celebrating the tercentenary of the town's famous son. Free events will include lectures and workshops, and a food festival.
British Superbikes 16 to 18 June
Knockhill Racing Circuit near Dunfermline is set to host thrilling motorcycle races.
East Neuk Open Studios 24 and 25 June
Talented local artists, designers and makers invite you to visit, view and to chat to them about their locally inspired artworks.
Silverburn Festival Saturday, 24 June
A full-day music event held within the grounds of the beautiful Silverburn Park in Leven.
East Neuk Festival 29 June to 2 July
Taking place in Crail, Anstruther, Kilrenny, St Monans and St Andrews, the festival promises a line up of artists playing jazz, classical and traditional music.
Largo Arts Week 15 July to 23 July
A mixture of art, open studios, music, poetry, talks, family and pop-up events across ten days.
Crail Festival 19 to 29 July
The East Neuk village is readying itself to host ten days of music concerts, a street market, food and drink vendors, comedy, art exhibitions, sport, family activities, workshops, and – last but not least –a sandcastle competition.