Special offers at Fairmont St Andrews – your chance to play this summer and autumn in the home of golf
Luxury, heritage, and two of the most enjoyable golf courses you will play on in Scotland this year – special offers now on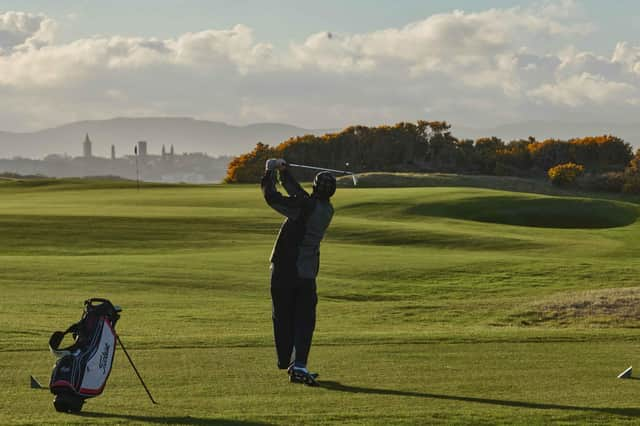 It's been a wash-out summer for many, but heading into autumn two of Scotland's finest golf courses are offering top professional talent to watch on the greens, and outstanding game play options for home-grown holidaymakers.
There's a lot of golfing heritage for players to love about the North East Fife venue; Fairmont St Andrews is playing host to the St Andrews Bay Championship on August 24-27 – the first Asian Tour event to ever come to Scotland, while it has previously hosted the DP World Tour three times. And the five-star hotel's Torrance and Kittocks courses were hosts to the final qualifying stages of the 150th open.
Now there's the chance to emulate your heroes, perfect your game and enjoy a luxury break or day visit, all rolled into one.
Callum Nicoll, director of golf at Fairmont, said: "Both layouts here at Fairmont St Andrews have a rich history of tournament golf, meaning we have the advantage of being able to offer two very playable championship courses on one site. The Torrance has been used for events in recent years, however the stunning St Andrews Bay views of the Kittocks gives our guests a unique choice of two different, all be it, enjoyable tests."
There are two special late summer offers available, where golfers can enjoy the Torrance or Kittocks courses, both of which made it into the Golf World top 100 courses in Scotland list and are again included in the Golf World top 10 resorts in Great Britain and Ireland.
Book into a generous guest room or stunning suite with the Stay and Play package where many rooms enjoy spectacular countryside, course or sea views.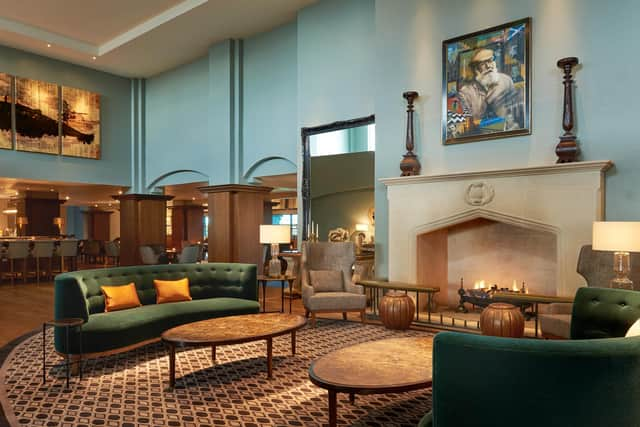 The highlight of your stay will be a game on one of the stunning 18-hole courses. The 72 par Torrance was designed by Ryder Cup legend Sam Torrance, and the courses is challenging and stunning in equal measure, making the most of the glorious sea views and being a real sporting test for both short and long game play.
The Kittocks course is also a 72 par play, and was designed by Bruce Devlin with assistance from Gene Sarazen. Not that the Torrance is in any way shabby, but the Kittocks is arguably the prettiest of the pair, with rolling greens and undulating fairways. Can you hold your nerve to hit par on top of a clifftop? Of course, you may want to try both courses.
Afterwards you will relax and unwind in the gym, spa or pool, spend time in the various bars or dine in one of five restaurants (including the St Andrews Bar and Grill which has two AA rosettes), before retiring to your beautiful room, then enjoying a hearty breakfast the next day.
Scottish residents' golf rate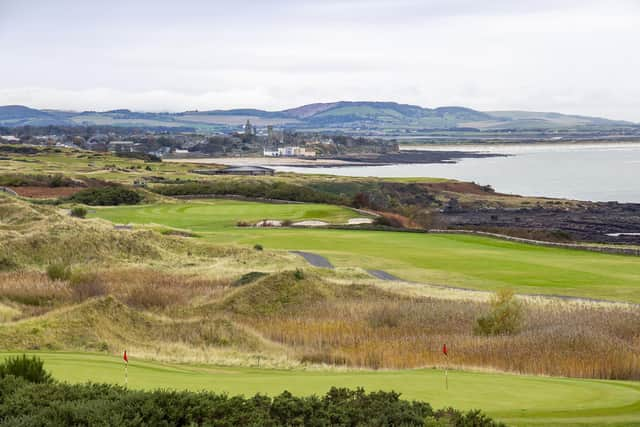 Day visitors will not miss out – spend time in 520 acres of glorious beauty while you enjoy a game in the home of golf, following in the footsteps of some of the giants of the game. Valid until the end of September, there's a fabulous Scottish resident day play rate of just £70 per round. Find out more here.
Callum added: "Fairmont St Andrews is a wonderful estate with world-class facilities, and the team here take great pride in providing a warm welcome to all of our guests. We aim to deliver a relaxing and friendly atmosphere, paired with an enjoyable on course experience. Golfers of all levels, our local residents and the well-travelled golfer still have the chance to take advantage of the remaining summer months and soak in our magnificent St Andrews Bay coastline."