Scotland On Sunday Travel: Malmaison London - Peace In The City
From the window of a very British pop-art inspired executive suite in Malmaison London, the verdant garden at the heart of Charterhouse Square still boasted a degree of pre-lockdown activity as I took in the art deco lines of Florin Court juxtaposed against the restored Tudor and Stuart architecture that neighboured it.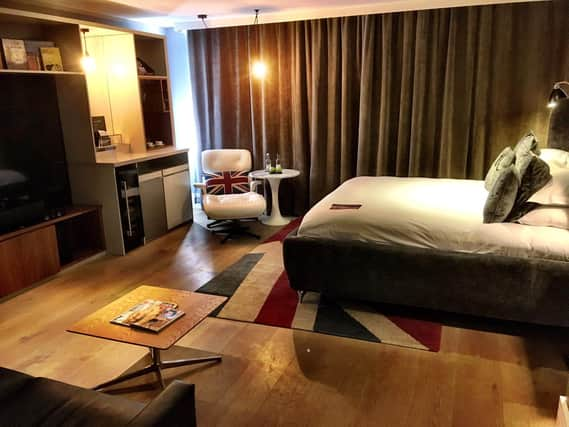 Chillingly, it flitted through my mind that I was also gazing out over a landscaped 14th century plague pit dating back to the Black Death pandemic of 1348 to 1350… a portent of things that were to come, perhaps.
My suite was one of 97 similarly stylish rooms and suites you'll find in the chic, serene hotel. With art on display throughout, including gorgeously hand-painted walls featuring delicate exotic birds, Malmaison London is a boutique all the way.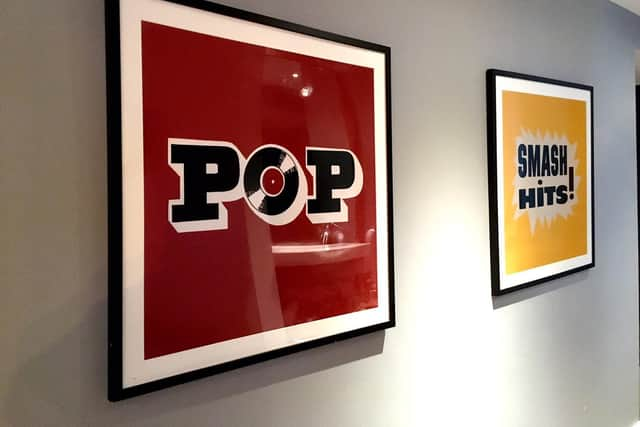 Stepping into an executive suite in Malmaison London, it was quickly apparent that quirky opulence had been the designer's brief, while a patriotic, and tourist-friendly red, white and blue motif left little doubt that you were in the English capital.
Furnished with a huge bed, designed specifically for the hotel with mattresses by Sealy Posturepedic, a good night's sleep was assured
Before that, however, I whiled away an hour in the company of the giant flat screen TV that dominated the room and turned watching the random episode of The Bill being broadcast into a cinematic experience.
With the choice of viewing from a welcomingly comfy couch or a tempting white leather recliner, the decadent charm of the living area made it a space that today I'd quite happily be locked down in.
Featuring a separate office area, complete with a desk and, as you'd expect of any modern hotel, free wifi, the suite was ideal for those needing to work as they travel. An ironing board, same day laundry service, kettle, minibar and, for those who unlike me still have a full head of hair, a hair dryer are also to be found in the suite.
A luxurious bathroom catered for every mood with both a free-standing, oversized bath and a walk-in monsoon shower cubicle to choose from, divine.
"The only thing I like better than talking about food is eating," declares the Stardust sign that hangs high on the wall of Chez Mal, the hotel's subterranean restaurant, where I take a lonely breakfast the next morning. The hotel was quiet I'd been told on arrival – it would turn that out we were only ten days or so away from lockdown and already people were cancelling – and consequently service was fast and efficient, my Eggs Benedict expertly prepared and the perfect start to the day. If you'd rather eat in your room, 24 hour room service is available.
Worth getting out of bed for
When things return to normal, fans of Hercule Poirot won't want to miss having a selfie taken outside the aforementioned Florin Court. If it seems familiar, it could be because it doubled as the fictional sleuth's residence, Whitehaven Mansions, in the 1980s TV series, Agatha Christie's Poirot.
Travelling with the family? It's well worth noting that Malmaison offers extra beds for children from three to 14 in their Club rooms at a cost of £30 per extra bed, per night, with cots are available free of charge for babies.
There's an ever-present sense of stillness in Malmaison London, making it the ideal retreat at the end of a day in a normally busy, bustling city.
Room prices start at £109 for room only. For best rates, book direct and save 10% on room rates and free cancellation up until 10am on the day of arrival by joining Club Mal. Club Mal members also receive a huge 20% off all food and beverage in Chez Mal brasseries. Malmaison London, 18-21 Charterhouse Square, London, EC1M 6AH (0203 750 9402, https://www.malmaison.com/locations/london/)