Quarantine rules UK: guidance for 14-day self isolation period after travel to the UK from countries on government's red list
France, The Netherlands and Malta are among the most recent countries to be removed from the approved travel list
When the list was first released at the start of July, more than 70 countries and territories were included.
However, a number of regions have since been pulled from the list in response to a sudden rise in coronavirus cases, with travellers faced with a 14-day quarantine period if they visit any country on the so-called 'red' list.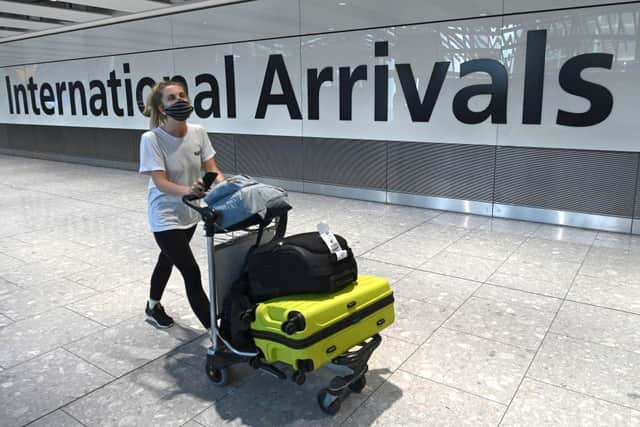 Which countries are no longer exempt from quarantine?
The advice was updated in response to an increase in coronavirus cases in several regions, but most particularly in Aragon, Navarra and Catalonia, which include the cities of Zaragoza, Pamplona and Barcelona.
Luxembourg, followed by Belgium, Andorra and the Bahamas have also been removed from the list.
What are the rules if I've been to a country on the 'red' list?
The government's so-called 'red' list refers to any country that is not listed on its approved list of travel corridors.
Countries and territories that do not feature on this approved list are considered to pose a high risk to travellers due to their number of coronavirus cases. As such, travellers are being advised against all but essential international travel to these regions.
If travellers have visited one of the countries on the 'red' list, they will be required to self-isolate for a period of 14 days on arrival back in the UK. This quarantine rule applies to travellers returning to England, Scotland, Wales and Northern Ireland.
On arrival back in the UK, travellers from affected countries will be asked to provide an address where they will self-isolate for 14 days. Failing to provide these details can result in a fine of £100.
One in five eligible travellers will be called or texted to check they are following the quarantine rules.
If travellers fail to self-isolate, they can be fined up to £1,000 in England, Wales and Northern Ireland, and up to £480 in Scotland. Persistent offenders can land a fine of up to £5,000.
Travellers should drive their own car to the location where they will self-isolate if possible, and the government will arrange accommodation at the traveller's expense for those who do not provide an address.
Use of public transport or taxis is not permitted during the quarantine period, and travellers must not go to work, school, or public areas over the 14 days, or have visitors, except if they require essential support.
Travellers are also not allowed to go out to buy food, or other essential items, if they can rely on others to provide these.