Quarantine: how the government checks travellers are self isolating after returning to the UK - and fines for flouting rules explained
A number of countries have had a quarantine period reintroduced for travellers visiting and returning to the UK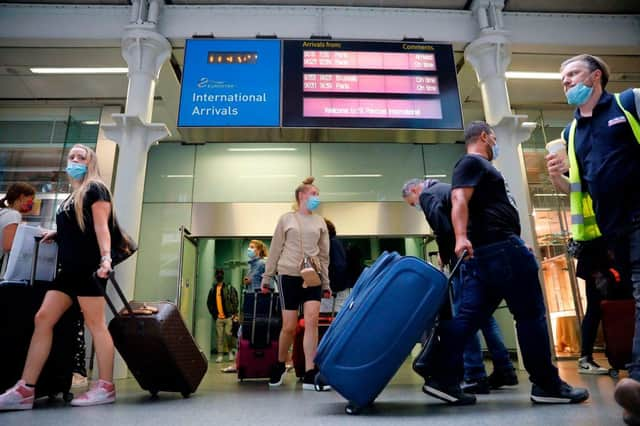 The quarantine rules were introduced in early June in an attempt to reduce the spread of coronavirus in the UK.
Those who don't adhere to the strict quarantine rules face a fine, but how exactly do the government track members of the public returning from their holiday?
What are the quarantine rules?
Arrivals in the UK are required to self-isolate for 14 days.
Travellers to the UK are expected to fill out a form online on gov.uk up to 48 hours in advance of travel, providing contact information, travel details and an address of where they plan to self-isolate once they arrive in the country. UK travellers can go back to their home and self-isolate there.
But people can also isolate in the home of a friend or relative, a hotel, hostel, bed and breakfast, or "other suitable" accommodation.
How do the UK government perform checks?
The government ensures quarantine restrictions are adhered to by performing random spot checks on those who have returned to or arrived in the country. During the 14 day window, a health official could perform a visit.
If you fail to comply with any of these self-isolation measures then you may be fined £480 in Scotland under a fixed penalty notice.
I'm set to visit one of the newly added countries - what can I do?
The Foreign and Commonwealth Office (FCO) is not advising holidaymakers who are already in the listed countries to leave immediately.
People are instead being asked to follow local rules, return home as normal and check the travel advice pages on gov.uk for further information.
The FCO has advised UK nationals against "all but essential travel" to the countries on the quarantine list.
Those who still decide to travel after 15 August will have to self-isolate for two weeks.
Does a 14 day quarantine work?
According to the CEBM (Centre for Evidence-Based Medicine) a 14 day long quarantine period can be effective in reducing the spread of coronavirus.
It advises, "Effectiveness of quarantine during a viral outbreak relies on the timing and accuracy of the quarantine period, as well as the ability of individuals and health care providers to follow quarantine procedures.
"Current evidence to inform quarantine is limited, and COVID-19 infection trends raise critical questions about implementation effectiveness."