Portugal travel advice: latest FCO guidance on holidays and flights as country is added to Scotland's quarantine list
After a spike in cases, Portugal was removed from the quarantine exemption list in Scotland – now England is doing the same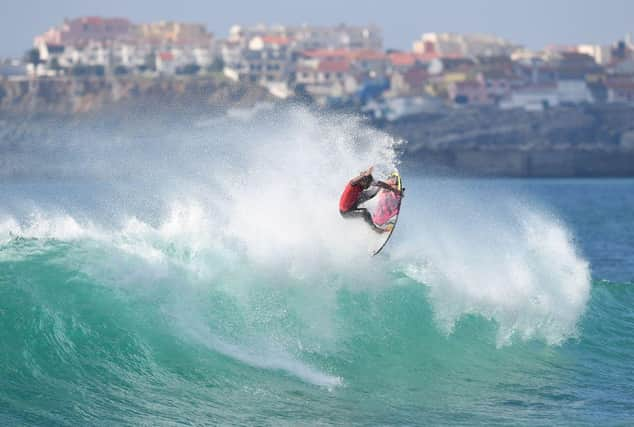 As lockdown restrictions across the UK slowly but surely ease, the public is itching to get away from it all and go on holiday.
However, one of the most popular tourist destinations has been removed from Scotland's quarantine exemption list.
Portugal was added back on to Scotland's quarantine list following a spike in coronavirus cases, with England now doing the same.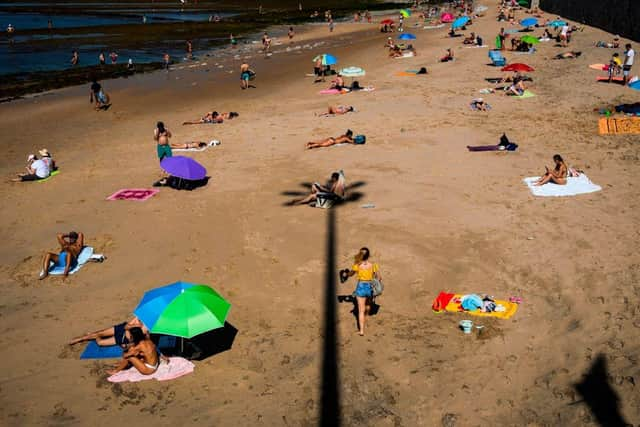 Here's the latest travel advice and rules on quarantine.
Do I have to self-isolate when I return to the UK from Portugal?
On 3 July, the FCDO updated its global advisory against 'all but essential' travel, exempting destinations that no longer pose an unacceptably high risk for British travellers.
Portugal did not have a travel corridor with the UK until 22 August when it was lifted from the UK's quarantine list. However, it was put back on Scotland's quarantine list following a spike in cases.
The rules came into force at 4am on Saturday 5 September.
Travellers returning to Scotland from Portugal will have to self-isolate for a period of 14 days.
A statement from the Scottish government says: "The Scottish Government has carefully examined the scope of applying measures, such as regional targeting, but consider a whole country approach for Portugal is required. While regional variations in the pattern of cases and level of risk can often be identified in different countries, the Scottish Government is not confident there is strong evidence of clear controls in place limiting travel between different areas."
It has now been announced that travellers returning to England will also have to self isolate.
Transport secretary Grant Shapps tweeted: "Data shows we need to remove PORTUGAL (minus the AZORES and MADEIRA), HUNGARY, FRENCH POLYNESIA and REUNION from the Travel Corridor list to keep everyone safe. If you arrive in England from these destinations after 4am Saturday, you will need to self-isolate for 14 days."
What are the lockdown restrictions in Portugal?
Except for the Greater Lisbon Metropolitan Area, mainland Portugal is in a state of alert, but most shops and services, restaurants, cultural venues, leisure parks and sports facilities are open.
You must however observe the rules on social distancing and hygiene, including social distancing of 2 metres, the obligatory use of face masks in enclosed space, good hand hygiene, and the observance of the rules on maximum capacity.
Local and inter-regional travel is permitted in Portugal, but if you use public transport, avoid travelling at peak times and ensure you disinfect your hands before and after your journey.
You can be fined up to €500 if you breach the regulations.
Beaches are subject to measures on capacity and social distancing (you can check beach occupancy levels on the Portuguese Environment Agency website), and drinking alcohol in public places, except for pavement cafés and restaurants, is banned.
Confinement is mandatory if you are suffering from or infected with coronavirus (COVID-19), or being actively monitored by the health authorities for COVID-19 symptoms.
Are there any local lockdowns?
The Greater Lisbon area is in a state of contingency due to localised outbreaks of COVID-19. In addition to the above measures, tighter restrictions are currently in place, including:
- private and public gatherings are limited to 10 people
- shops and services close at 8pm, with the exception of restaurants, supermarkets, chemists, sports facilities, petrol stations, health and veterinary clinics
- the sale of alcohol is banned at service stations and after 8pm in shops and supermarkets
- restaurants close at 1am; last orders are at midnight
Do I have to quarantine on arrival to Portugal?
Direct air travel to Portugal is permitted for any purpose from the UK, though you will be subject to health screening on arrival at mainland airports and ports.
Your temperature will be checked and if it is 38ºc or over or you show signs of being unwell, you will be referred to the health authorities at the airport, and may be required to take a COVID-19 test and to self-isolate at your accommodation.
Cruise ships can berth at ports on mainland Portugal, but passengers can only disembark if they are Portuguese nationals or residents.