Maryculter House, Aberdeen, Scotland on Sunday Wishlist - Alison Campsie finds a four star hotel with a sense of history
This pretty hotel on the banks of the River Dee is hospitable, warm and well run. Hospitality in the age of Covid can be awkward, when young staff already flapped by the challenge get caught in the headlights of the new way of doing things. But here the atmosphere remained congenial and the service finely tuned as we relaxed into this little haven down by the river. It was a fine place to unwind and forget, well almost, the worries of the world.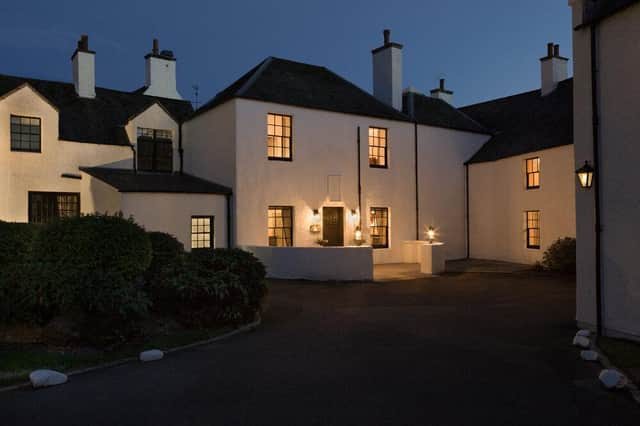 Of course the pandemic makes its mark in some way and here it was a lack of people – or a lack of those happy to sit in communal areas, at least – that revealed we were in different times. I was last here with my travelling companion 10 years ago when she was getting married. A decade on and we walked the silent corridors (masked) and empty grounds reminiscing on such a wonderful gathering of fabulous people, on a night when we danced to Motown, drank late and celebrated something lovely that happened to us all that day. So it was a decade ago, but it could have been a different life altogether. We sat on the bench, where the bride quietly smoked on her big day, and had a cigarette wondering where we had been – and where we were all going now. Down below, the river kept flowing.
Maryculter House knows a thing or two about the passage of time with parts of it built back in the 13th Century. In 1227, the College of the Knights Templar was built here and part of the hotel basement is said to have formed part of the complex. The Templars, the Catholic fighting force who earned their stripes during the Crusades, also built a chapel here, the wall of which can still be seen lining the old parish graveyard, which sits tucked beneath towering oaks and pines. Traces of the Templars and their white mantles and red cross appear throughout the hotel, not least in the dramatic surrounds of the Medieval-style lounge, where the Templar flag flies, the huge fire burns away long into the night and guests sink deep into the warm glow. It feels like nothing much could harm you here.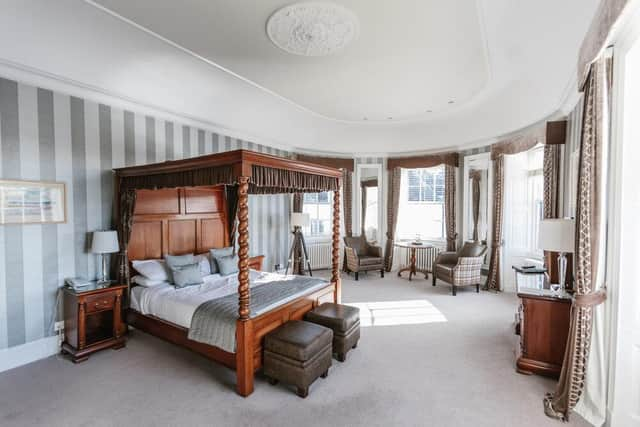 A full range of precautions are in place at the hotel to keep guests staying or dining there safe. These include masks, cleaning, physical distancing, one-way systems, hand sanitisers throughout and table service only for drink. Staff have extra time to clean bedrooms and will be wearing suitable PPE with anti-viral cleaning products, with extra attention given to bathroom fixtures and room amenities. Rooms will also be disinfected after each guest departs. For full details see the hotel website.
The hotel underwent a six-figure refurbishment earlier in the year, just as Covid was first striking these parts, with all 40 bedrooms given an upgrade. The look is that modern Scottish vibe, where heavy weaves meet charcoal palettes, clean crisp linens and touches of gilt. Our room overlooked the tumbling river and Peterculter Golf Course. I could have watched the golfers from my bath, if I had wanted to. The bathroom was a delight with its roll top as well as walk in shower, with the deep white towels like new and Molton Brown toiletries in little ceramic reusable jars which looked great and signalled a brilliant move against daft levels of plastic waste. All in all, a lovely room that I was in no rush to leave.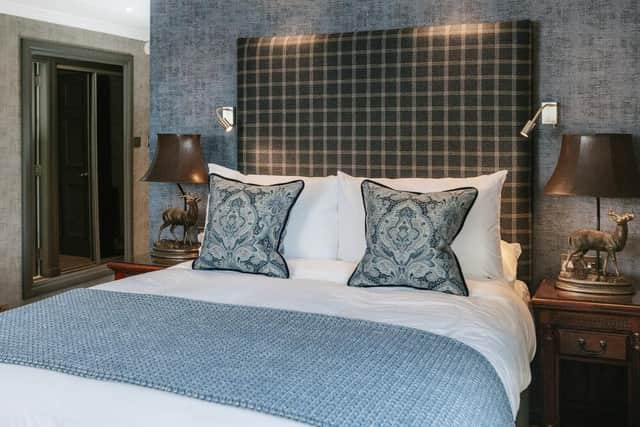 This is boutique, four-star and a one-off that is proud of its history and remains independently run. It's got a warmth that other larger hotels just can't find and a quality that smaller hotels struggle to reach.
The Poacher's Brasserie mixes an informal atmosphere with really quite an impressive menu, each dish dotted with different, delicate elements of local produce and little twists and surprises. My friend, who is affectionately known as 'ham heid' given her long love affair with any cut of pig, had the belly of Speyside pork, apple and celeriac to start with (£9), which perfectly hit hearty and light notes while I had duck salad with orange which fired up the appetite with its deep, earthy zing (£8).
For main, Grace's Highland beef (£14), an assembly of Jacob's ladder, cheek and rump served with carrot and kale won the best in show with each cut singing its own little song. My hake kiev (£13) with mussels, fondant potato and lemon, was a joy and just a perfect plate. The servings here are delicately assembled and if you have a hearty appetite, remember the sides. They also do room service if you should need a late night sandwich - we did.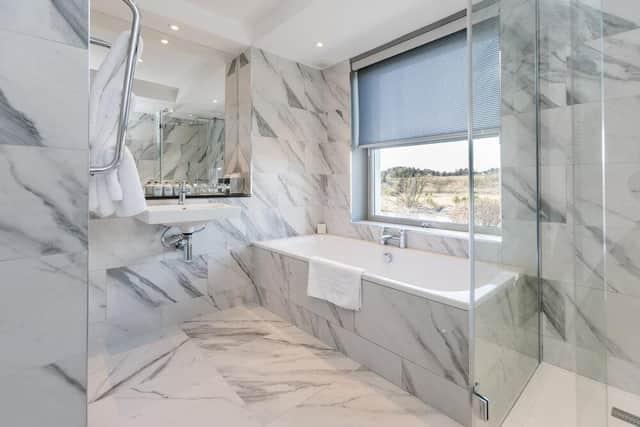 Worth Getting Out of Bed For
A walk by the River Dee where the air is light and fresh and the scenery rejuvenating is a must.
A little platter of confectionery in the room on arrival which had a personalised welcome message iced onto the plate was a sweet touch.
A lovely hotel which offers a homely, relaxing atmosphere and a high standard of service and excellent food in interesting and unique surroundings. A tonic in these tricky times.
Prices from £80 per room.
A message from the Editor:
Thank you for reading this article. We're more reliant on your support than ever as the shift in consumer habits brought about by coronavirus impacts our advertisers.
If you haven't already, please consider supporting our trusted, fact-checked journalism by taking out a digital subscription.