A gradual easing of lockdown restrictions is now being implemented across the UK, and globally, giving hope to those who are hoping to travel abroad again.
When will Jet2 holidays and flights restart?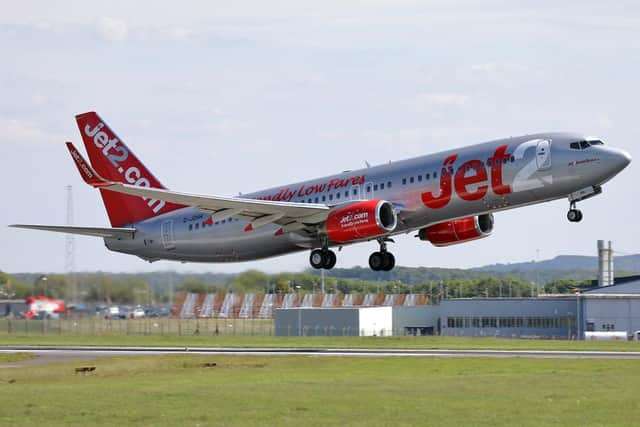 Jet2 and Jet2holidays have pushed back initial plans to restart holidays and flights on 1 July by a fortnight, with its flights programme now due to recommence on 15 July.
Customers with bookings before this date will unfortunately be cancelled.
The airline has said it is proactively contacting all customers who have been affected by the change in departure date order, and have asked people to be patient.
In a statement, Jet2 said: "We're continuing to operate a fully-staffed call centre but the number of calls we're currently receiving is unprecedented and more than we can handle.
"Therefore, we're proactively contacting all affected customers in departure date order, which we think is the fairest way. Please be patient with us as we do this and remember that we'll get in touch with you.
"If you're due to travel after 15 July 2020, your booking is currently unaffected and there's no need to contact us, as your flight will operate as normal.
"The coronavirus (COVID-19) pandemic has resulted in everyone having to deal with difficulties and restrictions, and our business and our colleagues face these too. Please do bear with us and thank you in advance for your loyalty, understanding and patience."
Customers whose flights have been cancelled can amend their booking to a later departure date, without paying an admin fee, via the Manage My Booking section online. Simply click on 'change flights' before midnight on 15 July.
Alternatively, you can request a refund credit note to rearrange your booking by clicking on 'cancel flights' before midinging on 15 July, and you can rearrange your flights within six months of receiving it.
Those who would prefer a refund for their booking have been asked to wait until the airline gets in touch with further details. This will be done in departure date order.
Which destinations will Jet2 fly to?
Here are some of the locations on offer:
Am I allowed to travel yet?
While countries will make their own decisions regarding domestic travel, EU regulations allowing free movement of people between borders will depend on the growth rate of coronavirus cases around the world.
The gradual lifting of borders in Europe has now been proposed by the EU's executive in an effort to restart the tourist industry, with economic affairs commissioner Paolo Gentiloni stating that the EU "will have a tourist season this summer, even if it's with security measures and limitations".
Some EU countries are starting to reopen their borders, with Austria and Germany the latest to agree to remove travel restrictions.
As of 15 May, random checks have been in place at border crossings, but free movement should resume from 15 June.
Will I be quarantined if I travel?
In a bid to limit the amount of contact international travellers have with people arriving in the UK from abroad, the UK government is imposing a 14 day quarantine rule.
The measure came into force in airports from 8 June and affects anyone arriving by plane, train or ferry, with travellers required to fill in a form on arrival, including their contact information and an address where they will have to remain for two weeks.
If travellers don't have anywhere to stay, accommodation will be arranged by the government.
Health officials will perform spot checks to ensure compliance with the measures and fines of up to £1,000 will be issued if rules are broken.
UK travellers also face a 14 day quarantine on arrival to some countries abroad, although travel without quarantine will be possible to France.
The European Commission said its guidance involves countries working together to gradually remove travel bans, while keeping the virus under control, and eventually opening all of the EU's internal borders.
However, this will be done slowly in phases, with destinations required to have coronavirus testing and tracing measures in place, along with tight controls on transport, accommodation and leisure activities.