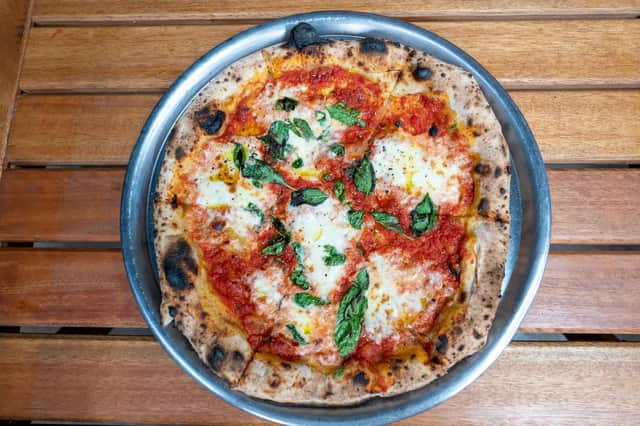 At a time when the whole world seems to be hurtling towards recession, it's hard to imagine a place where it's possible to holiday like a king.
But according to research by digital travel platform Booking.com, optimistic travellers still plan to get away this year by being savvy about the destinations they choose, sticking to budgets, holidaying out of season and making use of clever travel hacks.
One place where the pound will go further is Argentine capital Buenos Aires.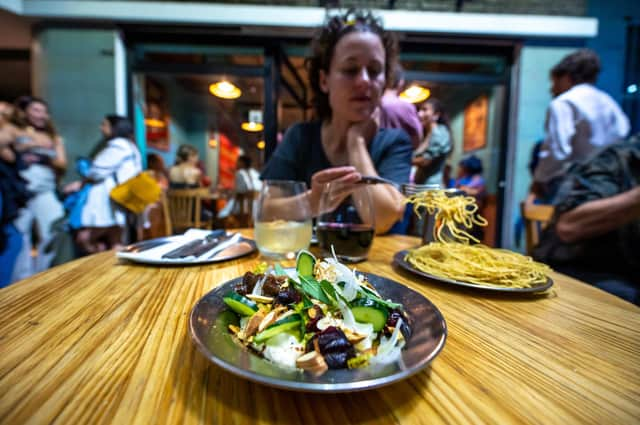 Forever in a state of economic turmoil, the South American country is currently experiencing one of its worst periods of inflation. To survive, people juggle a bizarre selection of parallel exchange rates. Use your foreign bank card or draw out money from an ATM, and you'll get the official rate – around 200 pesos per pound. But if you exchange money using the informal blue dollar, you'll get almost double.
Oddly above board, it's possible to find blue dollar rates at street-side cambios. Alternatively, transfer money through the Western Union app for collection at various points throughout the city.
On the downside, you might end up walking around with wads of cash (the largest notes in Argentina are worth less than £3) – although Western Union will allow you to draw out smaller amounts from a transferred fund multiple times, without any extra charge.
But play your (bank) cards right, and this is one the few places where it's possible to splash out on a budget.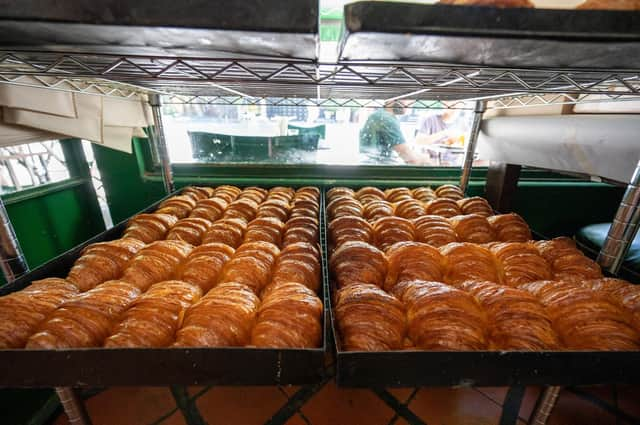 Best breakfast spot: F5 Cantina Atelier Fuerza
When is a croissant not a croissant? When it's a medialuna. Typically crescent-shaped (the name means 'half moon'), these sweet pastries are a breakfast staple, typically served with dulce de leche (a dangerously addictive caramel spread made with condensed milk).
There's fierce competition for the best in the city, but F5 currently come out top. Similar in shape to the French version, their medialunas are baked with a sugar water glaze to crisp the shells, so good there's no need for any condiments.
Select your own medialunas (around £1 each) from large metal trays still cooling from the oven, sitting below racks of sourdough bread. There's space to sit indoors or outside on a quiet residential pavement. Head a few doors down to watch bakers prepare goods behind a large glass window. Jufré 202, Villa Crespo.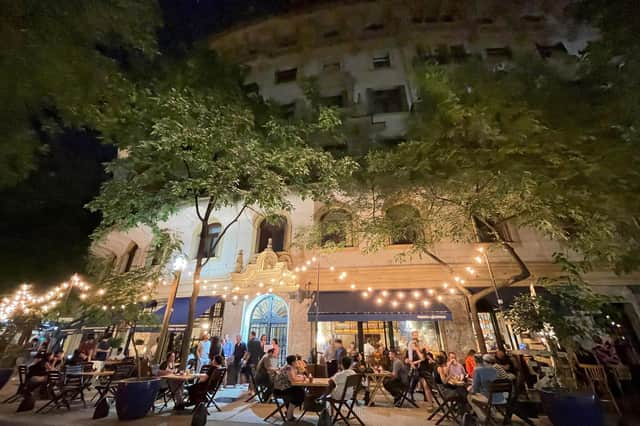 The top choice for pizza: Chui
Generally speaking, it's hard to find a decent pizza outside Italy. But Argentina is an exception. Throughout the 19th and 20th centuries, thousands of Italian immigrants moved to the country to escape war and find better economic opportunities. As a result, nearly half the current population have Italian roots, and olive oil practically runs through their veins.
Set discreetly behind a side street close to up-and-coming area Chacarita – a spill-over from trendy Palermo Soho – this garden of pizza Eden makes some of the best doughy discs in town. Tables are set between a jungle of ferns and leafy plants in a semi-covered space that's larger than most BA restaurants. A clay oven blazes from behind a bar where chefs prepare dishes remarkably quickly.
As for the pizzas, these are near perfect: a paper-thin base with a pillowy crust, coated in a ruby sauce with pools of golden olive oil – costing from around £7. Loyola 1250.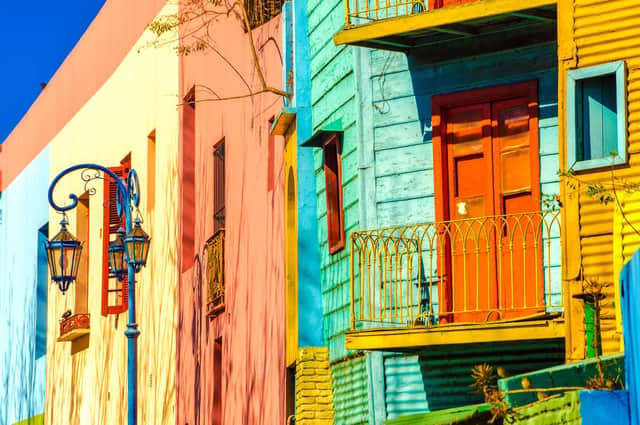 Eating out in a five-star hotel restaurant usually requires serious spending power. Not in Buenos Aires. Despite being part of the elegant Four Seasons hotel in the city's fancy Recoleta district, Elena serves an excellent 45-day dry-aged 34oz T-bone Angus steak (serving two) for £25.
Although the prices are remarkably affordable, there's nothing cut-price about the interior and service. Curved leather banquettes and wooden tables are set across two floors, all attended by waiters in silk waistcoats and jeans. Cooked on the grill, all beef is dry-aged in house. Of all the cheese dishes available, a melted goat's provoleta cheese with apricots is hard to resist. Posadas 1086.
Superb street eats: Gran Dabbang
A country famous for its steaks and Malbec, Argentina has never been known for its vegetarian dishes. But that's changing. Although not strictly a meat-free zone, this street-side restaurant, which focuses on loosely Asian-inspired street food, serves a surprising number of veg-based dishes.
A favourite is a thick labne yoghurt with cucumber, huacatay (Peruvian black mint) and chutney, which should be dolloped on a crunchy bird's nest of thin chick pea crisps (around £3). Wood-fired bamboo shoots served with sliced mango on a bamboo leaf is another hit (around £5). Three to four dishes are plenty for two.
The restaurant is small, so booking in advance is highly recommended. Walk-ins are taken every night, although you'll need to turn up when the restaurant opens to put your name on a list – and don't expect to be given an exact dining time. Av. Raúl Scalabrini Ortíz 1543.
Drink the night away: Floreria Atlantico
A flower shop by day, this pretty bar in Recoleta reveals its night-time alter-ego when a secret door opens to reveal a basement speakeasy after dark. Inventive cocktails, which have helped the bar earn a top five spot in the World's 50 Best Bars list, are inspired by the diverse cultural backgrounds of immigrants who came to Buenos Aires in the 1900s.
Anyone who loves negronis is in for a treat; 'grandpa's' selection features five variations, the most outlandish being La Chofeta, made with Campari, muscat, pine mushrooms and soil from beach resort Cariló. None will set you back more than £4 each. The upstairs bar is also open during the day for drinks and food, with chairs set on a very pleasant pavement in one of the less traffic-heavy sections of town. Arroyo 872.
Where to stay: Soho Point Suites
Palermo Soho is undoubtedly the best place for an easy walk to hip cafes, cool boutiques and some of the city's trendiest restaurants. A co-working space with short stay apartments, Soho Point Suites is right in the thick of the action; you can literally be home within minutes of sipping your last drops of Malbec, then spend the night dreaming of edgy leather shoes and pretty dresses from local designers on sale in shops next door.
A fridge and mini kitchen are useful for at-home breakfasts – although with so many good bakeries and coffee shops on your doorstep, there's really no need. Friendly, young staff communicate with guests via WhatsApp and are happy to store luggage for early arrivals or late flights. From £138 per night (sleeps four), booking.com.