Hotel Review: Old Lodge, Malton - Scotland on Sunday Travel
A taste of tradition at the heart of Yorkshire's food capital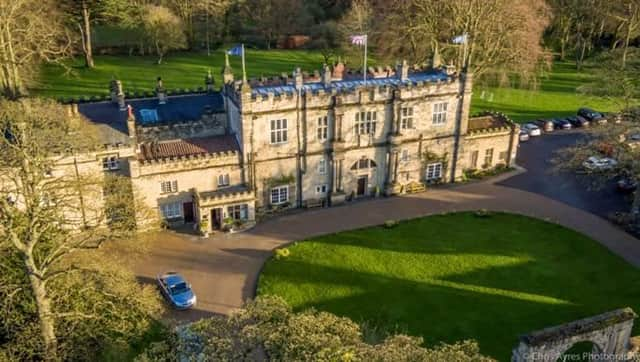 Years ago I was entranced by Brideshead Revisited: there was something mesmerising about Evelyn Waugh's characters and the magnificent stately home they inhabited on
TV. Ever since, Castle Howard has been on my "to visit list". Now, with North Yorkshire swathed in seasonal fog, I relish my Brideshead moment and the castle is as beautiful as I imagined. However, I'm conscious that those around me are probably being transported to that modern upstart Bridgerton, but that screen persona has yet to win my heart.
Castle Howard is definitely the icing on the cake of my foodie weekend in Yorkshire. The county has established a reputation for fine food and drink, with restaurants,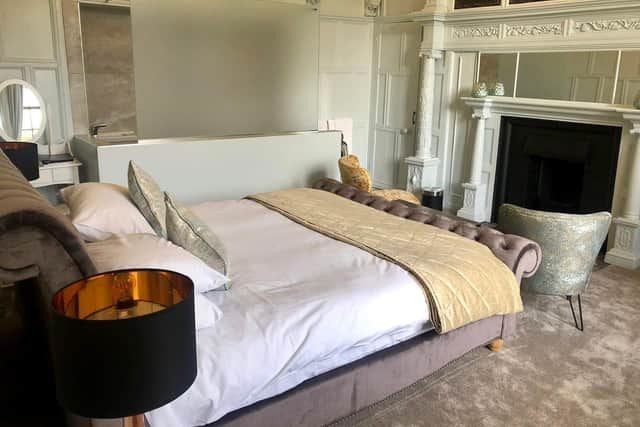 artisan producers, farmers' markets and food festivals celebrating its produce and products.
Malton has quietly assumed the crown as Yorkshire's food capital. North-east of York – and 25 minutes by train – the charming market town has a busy calendar of foodie
events to supplement its permanent craft producers and retailers. If the foodie credentials are not enough to seal it as an ideal short break destination, then the fact
that just five miles away is Castle Howard, will probably swing it.
The key to a successful short break is having a decent base, close to the heart of things but comfortable and peaceful when you need to draw breath. The Old Lodge is
exactly that: friendly staff to greet you, cosy bar to warm up in, glorious gardens to explore and plenty of parking.
This is a traditional hotel with history at its core. Its old stone walls, an odd creaky stair and the hidden door in the bar only hint at the stories it could tell.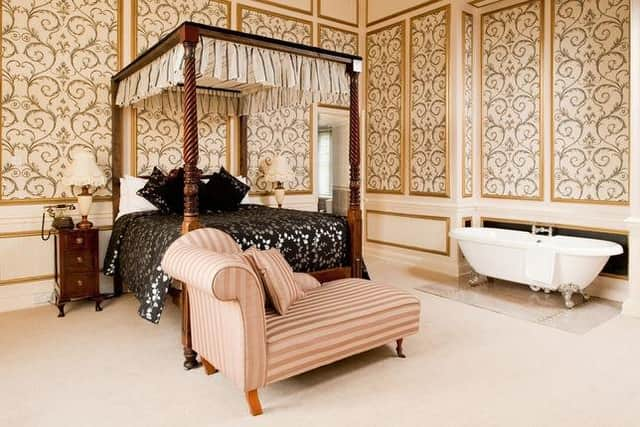 My room overlooks the front entrance, lawn, trees and the impressive boundary wall. The bathroom is huge, with twin basins and there is the choice of soaking in the
corner bath or showering in style.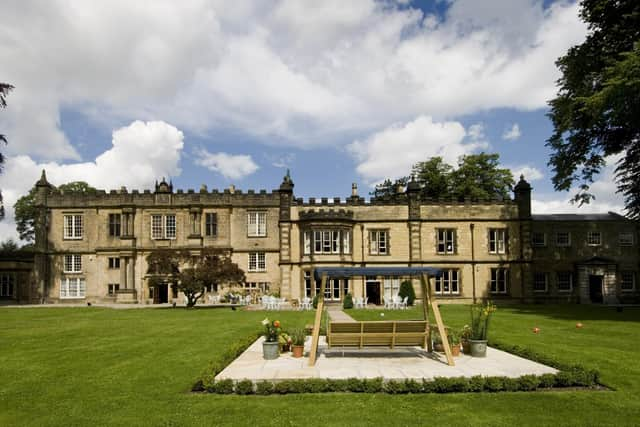 As Malton wears its foodie crown, it's inevitable you will want to get the flavour of the place. The hotel's full English breakfast is a good place to start as it showcases local
produce but be warned the portions put your appetite at risk. The surprise is the triangle of black pudding – who knew the Yorkshire version of that Scottish staple
After that start, a light lunch is in order and there are plenty of charming cafes to pick from or head for Talbot Yard where in its food court you can curate your own menu.
There are macarons from award-winning French patissier Florian Poirot, Roost's freshly roasted coffee, pork pies from Paul Pots at Food2Remember and Rare Bird Gin made
by Matt Stewart in his distillery. Or, if you want a really tasty insight into the gastronomic side of the town, take a Malton Food Tour and you'll be introduced to the producers and their food, while you learn a bit about the town's history as you walk.
In the evening, choose your favourite corner at The Talbot, a former coaching inn overlooking the valley. It serves its primarily locally-sourced dishes in several spaces including the charming dining room where we put the menu to the test. Resisting some gastro pub favourites, we are rewarded for our more adventurous path. The sticky Asian belly pork bites matched with coconut yoghurt and the charred feta and roasted pumpkin with their pomegranate syrup are a great starting point. Chef's rabbit and trout dishes both score with flying colours. The ragu and its ribbons of pasta burst with flavour, while a luscious rich brown crab risotto hosts crispy-skinned trout, plump from its chalk stream life. Although we had really eaten enough, blueberry clafoutis with a zesty lemon sorbet is a plate well worth squeezing in.
Worth getting out of bed for
Food aside, this is equestrian country. The area's long connections with horses are evident in archaeological finds of Celtic charioteers and Roman cavalry. Horse racing is
the focus today and if you don't hop on the train to York for the races, there's Thirsk, Ripon, Beverley, Catterick and Wetherby close by. With more than a dozen stables and 1,000 racehorses within two miles of the town, Malton is the the third largest racehorse training centre in the UK. You can't go far without spotting horses as you drive around. Malton is also home to the Jack Berry House, an incredible rehabilitation and fitness centre for injured jockeys. Each September, the racing community offers a glimpse inside their stables and the chance to meet the trainers, jockeys and the horses at the Festival of Racing.
If the weather is kind take a walk in Orchard Fields which was once the site of a Roman fort and explore the remnants of Malton Castle. The Norman castle was replaced by a
magnificent house in the 17th century. Today its lodge – the hotel – is all that survives.
Time your stay for one of the monthly food markets, the Food Lovers Festivals in May and August or the Festival of Racing in September.
B&B starts at £142 for two sharing a double room.
The Old Lodge, Old Maltongate, Malton, North Yorkshire, YO17 7EG (01653 690570, theoldlodgemalton.co.uk)
Visit Malton www.visitmalton.com
Festival of Racing goracing.co.uk
Castle Howard www.castlehoward.co.uk