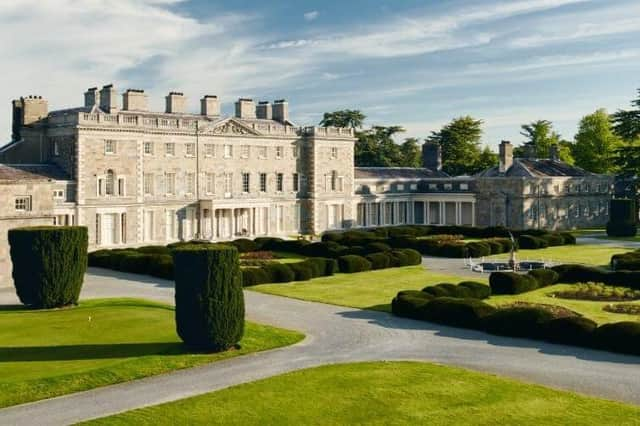 Scotland and Ireland, golf and whisky. What could be more seductive than a sybaritic double header between age old Gaelic rivals with so much to share. In my dreams – and on the itinerary – the helicopter lifted off from the Fairmont St Andrews for the 45-minute journey to Carton House 15 miles west of Dublin. In reality, we spent five hours at Edinburgh airport waiting for Ryanair to get their plane together. We missed dinner. Not the way to go....
All was almost forgiven next morning as I looked out over the retaining hedges in Lady Emily FitzGerald's rose garden. Its higgledy piggledy formation was imposed by the 12 of her 22 children who survived infancy to rip them up circa 1760. It is hard not to like a woman who thought like that. As the first Duchess of Leinster, the illegitimate great granddaughter of Charles II was instrumental in turning the house commissioned by her father-in-law in 1739 into the Palladian palace it is today. The estate was under FitzGerald control for 700 years, starting in 1170; by 1500, the Earls of Kildare, as they'd become, were virtually ruling Ireland.
Emily's credits include the Chinese Boudoir, used by Queen Victoria, and Shell Cottage, Emily's bolt hole from a philandering husband on what is now the 16th hole of the O'Meara golf course. Marianne Faithfull rented it frequently in the 1980s and 90s; Mick Jagger was a regular guest.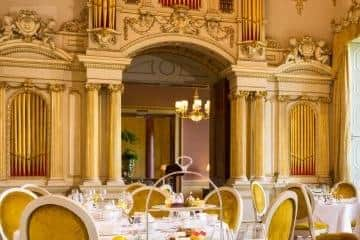 There are 18 magnificent suites in the main house, with 151 bedrooms in a new build at the back. On an 1,100 acre estate, their impact is minor, especially as you tee off over the River Rye on the Montgomerie Course, already three times host to the Irish Open in its 20 year existence. A decent drive in County Kildare takes you into County Meath. Or not. That meandering river is full of new golf balls. Two of them are mine.
Monty's layout claims linksland status, which means a long hitter's paradise over flattish featureless grassland. Better a tall long hitter, mind you, because Monty decreed 128 bunkers as his main line of defence, many of them so deep it's hard to see the player within. That's overkill nowadays so the replacement game plan is to remove around half and add more subtle landscaping to maintain the degree of difficulty.
The O'Meara is a pleasing contrast, a hilly parkland track that average golfers will find easier. The card wrecking section is 'Amen Corner' where the Rye may take a stranglehold on progress. Cross it with a good tee shot on the par 3 14th, negotiate it twice on the par 5 15th and there's still the danger of landing in the lake above the weir at the 16th.
Back at base, everything is designed for relaxed self-indulgence. Eat tavern-style in the Carriage House in the new clubhouse. Eat Mediterranean in Kathleen's Kitchen, complete with 18th-century range and copper pots. It's said the FitzGeralds wanted their staff to share their view or did they prefer their food served hot in the adjacent Morrison dining room rather brought from remote dungeon kitchens? Nowadays the gilded Morrison is top of the Carton food chain, with a chef from Marseille and posh locavore galore.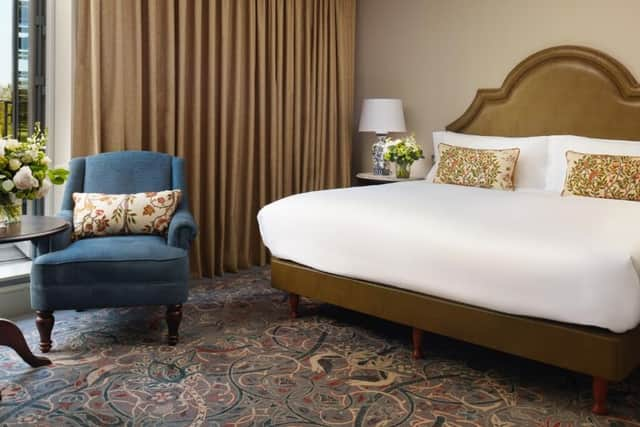 Diversions include self drive round the countryside in classic convertibles, Morgans, Mercs and MGBs. Or a picnic lunch at the National Stud. The Whiskey Library has much to brag about when it comes to Irish variants of the water of life. A vibrant Victorian industry relied heavily on the US market, which went pear-shaped in World War I when the Americans started faking the golden liquid. In Prohibition, the Irish product arrived in barrels, while the astute Scots sent theirs in bottles - easier to provenance, harder to copy.
They also switched to the more commercial column still while the Irish retained the pot. Catastrophe. In 1990, Ireland had only five distilleries. In 2012, it had 10. In 2023, it has 40 – and rising fast. Look out for its new stars of single malt: Teeling, Knappogue Castle and the peaty Connemara. No disappointments there.
Back in Fife, lowland Scotland is fighting back. William Weymss' Kingsbarns distillery opened in 2015, with Isabella Weymss as the master blender. In 2019, her flagship Dream to Dram single malt swept all before it at the World Whisky Awards. Darnley's gin, named for Mary, Queen of Scots' murdered husband, is a burgeoning sideline – apparently the unhappy couple enjoyed a glass of what would later become mother's ruin.
As gin can be made in a few hours compared to whisky's three-year minimum, production is a no brainer. Fifty botanicals grow exuberantly in the distillery's raised beds. In a £147 half day session, visitors select their own for the mixicologist to blend into their personal bevvy.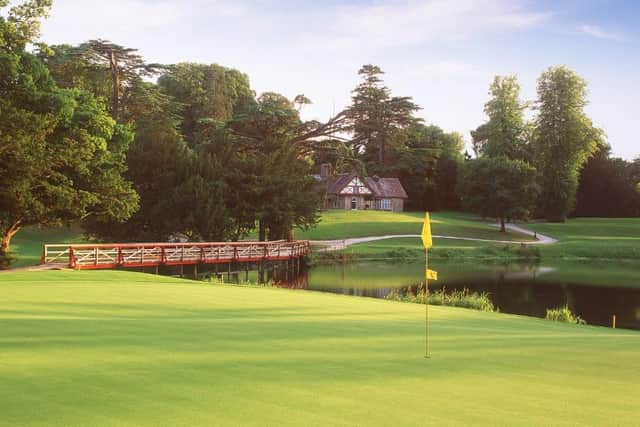 At the Fairmont St Andrews, twin courses, Torrance and Kittocks (meaning flighty ladies) require precision shot-making on tussocky terrain in prevailing North Sea winds. Both have lovely views of the town and The Clubhouse Grill is a must for a seafood dinner.
In the main hotel, Jordan Speith favours Kittocks Den as his 19th hole; upstairs Tiger Woods has ordered gummy bears and Oreo biscuits for his suite. He opts for in room dining, followed by a session in the gym by special dispensation after it closes at midnight. Who'd be a superstar...
See fairmont.com: for prices, deals and availability.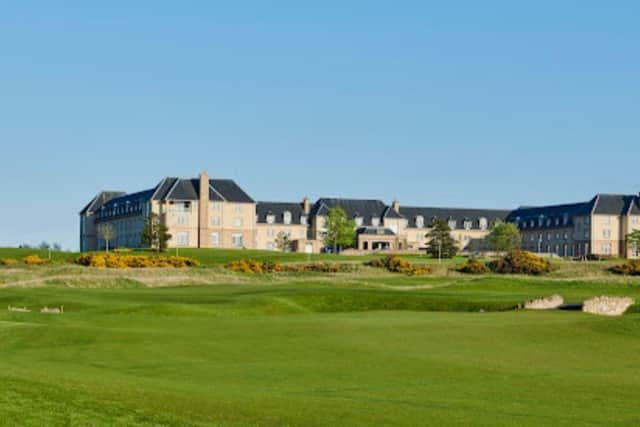 In distant Wessex, England fights back at Bowood in Wiltshire, another great spot for golf with no rude intrusion from the outside world, While the FitzGeralds were taking over Ireland, the Fitzmaurices were putting down big markers here. In the mid 18th century, William, the future Marquess of Lansdowne after he negotiated the peace that ended the American War of Independence hired contemporary A-listers to work on his new home on the 2,000 acre Bowood estate near Chippenham. Robert Adam designed splendid interiors for the vast mansion and Capability Brown planted an arboretum of rare trees near walled gardens and drowned a village to lay out a half mile lake.
In 1992, with half the house demolished and the grounds reduced, Dave Thomas's golf course opened to widespread acclaim. Again it pays to hit long: it measures 7,276 yards off the back tees and the front ones are no push over. Water plays a part, but luckily Capability's lake is some way away in front of what remains of the house: it was more than half-demolished in the 1950s, but it's still open to the public in the summer.
Today's golfers stay in a four-star new build set round a courtyard. The PGA Academy is highly recommended. They offer two-hour taster sessions for the uninitiated (£30, based on groups of four) and Performance Packages for body and mind. Don't miss their exotic simulator. Hit towards the tops of skyscrapers: the more distant the roofs, the higher the points. A test of nerve – and great fun.