Easyjet UK manager Ali Gayward also told The Scotsman that future expansion north of the Border could include European routes from Aberdeen and Inverness.
It will fly a total of record 6.3 million seats from Scotland this summer – around 1m more than in pre-Covid 2019 – on 70 routes to 17 countries.
The airline is launching three new routes from Edinburgh in June, which is its sixth largest base where a ninth aircraft will be added. Two routes are being added from Glasgow, where five aircraft are based.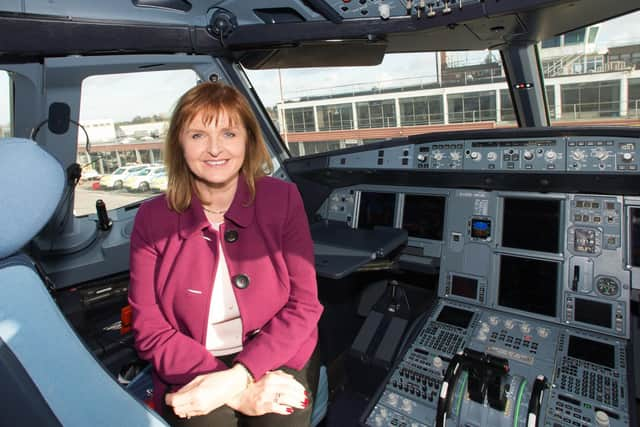 Speaking as part of the Future Flight series about Scottish aviation development, Ms Gayward said: "Demand has been incredibly strong. We are very positive about how the summer is looking". This included some "really impressive numbers" on several routes.
This in part was generated by the airline's annual December seat sale, in which "we saw on three separate dates our biggest ever days of bookings in our history".
Ms Gayward said the most popular destinations from Scotland this summer included Greece, where bookings are up by 111 per cent – or more than double – on 2019, while bookings to Turkey are up by 107 per cent and to Portugal up 70 per cent.
She added: "We saw demand after the pandemic being very much on domestics [UK routes] and beach-type destinations, but we are now seeing a recovery for city markets like Amsterdam and Paris, which are proving hugely popular."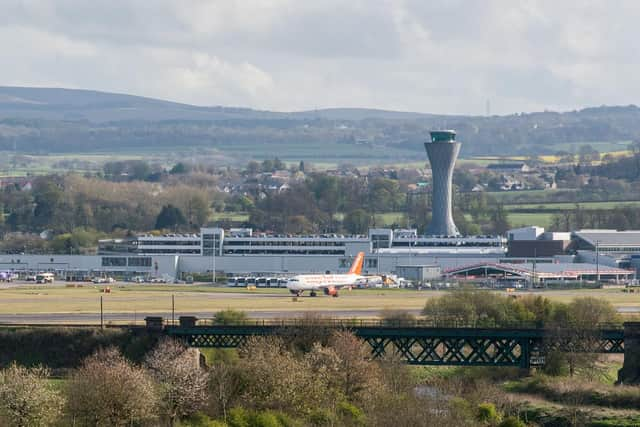 Easyjet's latest new routes include Glasgow to Porto, which launched last month and to Lisbon in June, and Edinburgh to Catania, Antalya and Santorini in June.
Ms Gayward said this month's halving by the UK Government of air passenger duty to £6.50 per passenger on flights from UK airports had prompted Easyjet to add a new route between Glasgow and Belfast City last autumn, and extra capacity between Edinburgh, Glasgow and Birmingham, to meet the predicted extra demand from the tax cut.
She said further expansion was governed by new aircraft orders being delivered by Airbus. She said: "We are looking at where we may be able to allocate extra aircraft for next year – we will be making some final decisions in the next few months.
"The UK is a very attractive market for growth for us as we are seeing recovery being very strong, so we are keen to look at growth here in the UK.
"Glasgow and Edinburgh have been performing extremely well for us, and for Easyjet Holidays, we have seen significant demand from across Scotland. They are especially keen for us to be able to add some more [routes] in Scotland.
"A lot of the flying by the ninth aircraft coming into Edinburgh will be to support Easyjet Holidays, such as on the new routes."
She said that while Easyjet currently only operated UK routes from Inverness (and Aberdeen), "what is attractive for us to look at is our seasonal overseas bases in places like Palma, Malaga and Faro, that could give us the opportunity to perhaps look at some inbound flying.
"Lots of such conversations are going in with all of our airports as we look to see what we can do in summer 2024."
Ms Gayward said Easyjet was well prepared for this summer after a sudden rebound in travel a year ago after Covid restrictions were eased triggered significant disruption, including because of staff shortages.
She said: "We are very confident we are fully staffed up where we need to be" – including among partner firms such as its baggage handlers. "There has been massive recruitment in all areas.
"We would normally have recruited around November for our summer seasonal staff, but we started the recruitment in July. Training which would normally start in January started in November. There is no reason for any challenges this summer."
Last month, the airline sought to further ease passengers' journeys from Edinburgh by enabling them to drop off luggage the night before their flight, following its launch at Gatwick last summer, then at Bristol and Manchester. She said the move did not save the airline money but eased early-morning queues which were typically the longest of the day.
Ms Gayward said the service had generated extra car trips to airports, despite claiming aviation was "a green form of travel".
She said: "A surprising number of people will do that – you'd be staggered.
"It's the customers' choice. It's predominantly used by those people who live close to the airport or who are staying in airport hotels.
"It saves them time the following morning – it's one less hassle factor for them to go through and makes their journey that much easier."
Ms Gayward also sought to justify the expansion of Easyjet's UK flights on the convenience they provided.
She said: "We only operate domestic flights where the journey can't be accomplished by any other means in three hours or less, or where it's over water.
"There has also been quite a lot of misunderstanding over what the impact of aviation is on carbon emissions. It only amounts for around 3 per cent, and when you look at the impact on the climate of driving or alternative means, it really is a green form of travel.
"The other point to be quite clear about is the length of time it takes to travel between some of these domestic points by road or train does not facilitate business trips in a day, so we do need to offer people the opportunity to choose whichever is best for them."