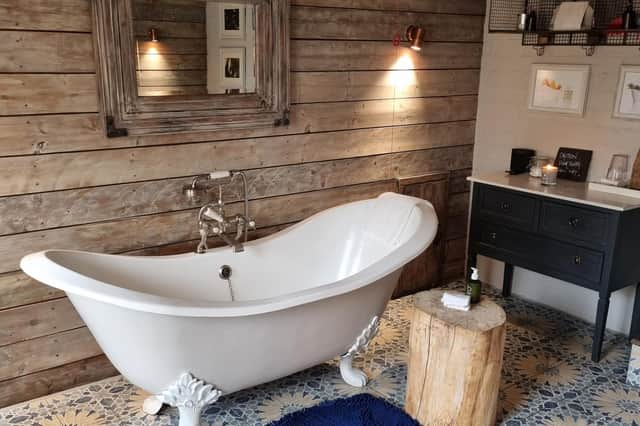 I've only visited a handful of times, but it feels like home, especially when you're just off the X124 bus that goes from Edinburgh to East Lothian.
However, there have been a few tweaks since the last time I was here, pre-lockdown. These include twists in the interior, which was created by designer and entrepreneur, Siân Parry Jones, including bright chairs that are upcycled with vintage blankets.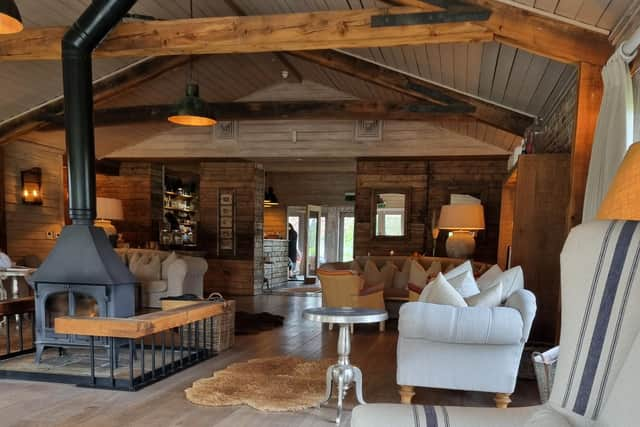 Edinburgh's The Nail Yard set up shop in April, with their manis taking place in a new area, also designed by Parry-Jones and featuring a long oak table. Apparently, the bath huts in their beautiful garden, with its beds of lavender and mint, will soon be painted green.
Fletcher's Cottage Spa has also become spa partners with a sustainable beauty brand, Bamford. In Fletcher's Cottage's shop zone, you'll see their emerald green bottles, which are filled with nature-inspired unguents in varieties including Sage, Geranium and White Iris.
The spa also offers their treatments. Among others, these include the B Silent Treatment (£120 for 60 minutes) or the B Vibrant Treatment (£120 for 60 minutes). I'm trying the freshly launched Ultimate Treatment (£170 for 90 minutes) with therapist Tonya. It's so new that it's not on their website yet, so you may have to phone to book.
My experience begins with an Epsom Salt foot soak. I've already chosen a geranium oil, from a choice of that, rose or jasmine, to be deployed in my treatment. Then I lie face down, and, after a bit of deep breathing and gentle stretches, Tonya uses lomi-lomi style strokes, like gentle waves, lengthwise from my toes to my shoulders.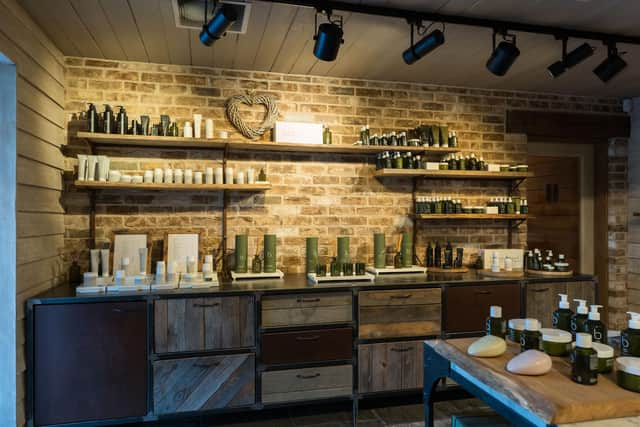 When we move onto the back massage, she applies handfuls of oil to the base of my spine and the top, then smooths it over, using forearms. I'm already 50 per cent unconscious, but I smell the geranium scent filling the room.
The knots around my scapulas are blitzed, but never using pressure that crosses my pain threshold, and Tonya works down my arms into my palms. When I turn over, my make-up is removed with a thick balm and there's some gentle massage across my face, abdomen, decollete and ears, before she moves onto my scalp.
It's over too soon but is one of the best massages I've had, so it won't be forgotten fast.
You can extend your visit, with a Bath Hut experience (£65). These involve a 30-minute soak in a tub - filled with sudsy hot water and Bamford oil – in one of the private huts. And, of course, Fletcher's Cottage still has its aroma sauna, steam room, individual changing areas, private rasul and relaxation spaces.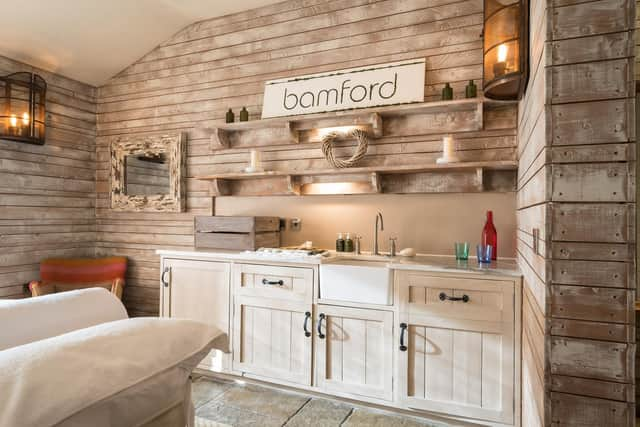 It's going to be tough to get back on that bus.
Fletcher's Cottage, Archerfield, Dirleton, book your Bamford treatments by calling 01620 897 580 or see www.archerfieldhouse.com/spa)