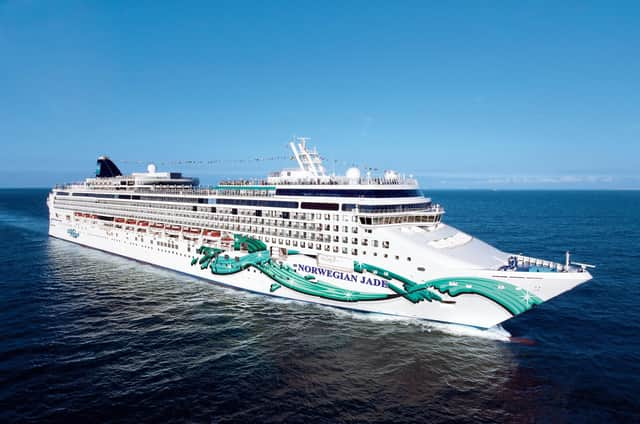 So our excitement at being able to take an international cruise for the first time since 'The Covid' rudely interrupted regular life was off the scale. There were lots of forms to fill in and tests to take before we could take a tour of the Greek Islands, but oddly, when the day finally came to join the Jade's eighth cruise since its return to the seas, embarkation proves speedier than ever. Mind, they say technology moves forward by leaps and bounds in times of war, and we've all been through something of a battle since March last year.
While life isn't back to normal, being on the Jade, even while having to wear masks when not eating and drinking or in your stateroom, felt just like old times. Maybe better, because we've missed it so much.
Mega-ships can be great fun, but this 14-deck liner is the perfect size, big enough to have everything I want – I don't need waterparks, laser tag and dodgems – but small enough to get around quickly. As the first taste of freedom for most of the passengers, the holiday felt especially celebratory – the sailaway party on the pool deck, with the entertainment team leading folk of all ages a merry dance, was pure joy.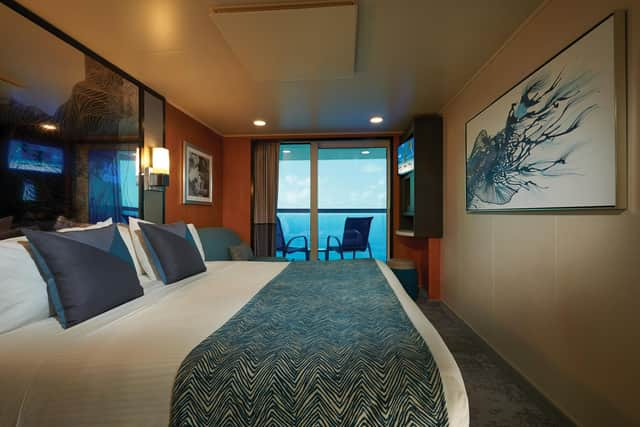 Actually, it's not all ages – NCL's requirement that every guest of their floating hotel be double jagged meant there the usual gang of happy kids – nicknamed Guppies – was absent, we saw just one little girl, having a lovely time with mum and dad.
Day One, Sunday, saw the ship berthed in Piraeus harbour, near Athens – as everyone boarded, settled down and got to know the ship. First stop for most everybody, while waiting for staterooms to be ready – super-sanitisation takes a wee bit longer – was the Garden Cafe, the massive all-you-can-eat buffet where "guaranteed covid-free" dining staff serve you food.The Jade also has several restaurants available via the dining package, all excellent, such as the art deco Grand Pacific and O'Sheehan's, a charmingly US idea of an Irish pub with rather great grub. "Freestyle cruising" is NCL's thing, so while stylish attire is applauded, there are no compulsory formal nights. Of the complimentary eateries, my favourite was Pan-Asian fusion restaurant Jasmine – with so many crew members from the Phillipines, the Eastern promise is always met.
Extra-pay dining spots include Cagney's, a terrific steakhouse; Le Bistro, which does French tres well; and elegant Italian La Cucina.
One of the big pluses of NCL – Sunday name, Norwegian Cruise Line – is the entertainment, with big production shows that wouldn't shame Broadway alongside more intimate affairs around the various public areas. Our first night had extra interest, as soaring Scottish soprano Elaine Gray shared favourite musical and movie numbers, accompanied by the superb Jade show band.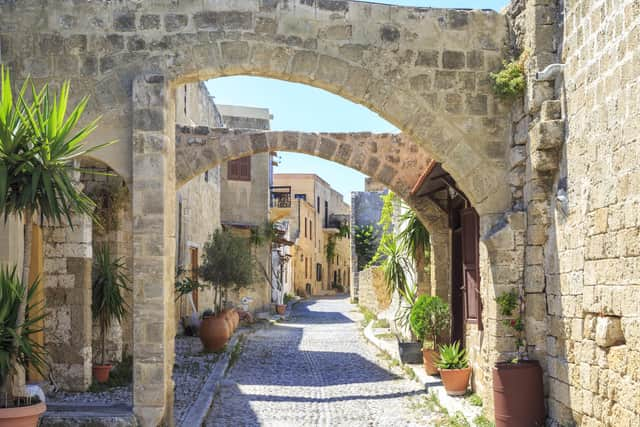 Day Two saw the ship call at Heraklion on Crete, with excursions including a trip to the site of King Minos' palace, in whose labyrinth – allegedly – lurked the Minotaur. Too scary. We went for a walk around the harbour to the Fortress, where the waves of the barely believably blue Aegean crashing on the rocks made for a hugely popular tourist photo op stop. "Showtime" that night featured Blazing Boots, a high energy song and dance extravaganza spotlighting modern Country.
If it's Tuesday it must be Rhodes, and while that wonder of the ancient world, the Colossus, is long gone, the city remains colossally impressive. The harbour sees swish yachts rub alongside boats selling natural sponges, seashell boxes and the like. It connects to the city walls, which date back to medieval times. Which is impressive, until you come across a plaque in the Old Town to Hippodamus, father of urban planning, who designed Rhodes as an "ideal city" in the 5th century BC… The town today is a maze of picture postcard streets, filled with sole traders and pretty pavement cafes at which to shelter from the searing sun – it was near 80 degrees on our visit.
Back on the ship, Steve and I did respectfully well on a "Guess the film" trivia quiz and enjoyed Lord Nil's breathtaking magic act before experiencing a pleasingly bonkers Thriller dance class.
Generally, you're fine to be without a face covering at ports of call, but Mykonos is an exception. Its lovely white and blue streets are narrow, and when ships come calling you need to be wary. It's worth the tiny effort, as Mykonos is like nowhere else, with lovely bougainvillea draping the buildings, and the iconic windmills dotting the shore. On Day Four we stopped off at shore-side bar the Veranda – it's quite magical enjoying a fresh pizza and cocktail as seawater laps against the wall at your feet. There was more magic with that night's show, Palace of Light, an extravaganza set in Cuba – we were soon Havana good time.
Next stop, Katacolon, the port for the site of the original Olympic Games. Having been there previously – it's basically a field – Steve and I had a wander around the village itself, and soon found ourselves on a cute tourist "trains" driving up hill, down dale and through a winery. Back in town, a glass beehive attracted us to a shop selling everything linked to the essential insect, from honey soap to preserves, along with olive oil, herbs and more.
Day Six was Corfu, the Ionian island off Albania, perhaps best known these days for Keeley Hawes drama The Durrells. We eschewed organised excursions in order to traipse around the old town (masks on, again), just a 20-minute walk from the cruise terminal. You soon hit the pretty harbour, after passing one of the town's two fortresses. We looped up to the newer part of town, built by the other fort, where the views are really something else. The main evening fun was Norwegian's signature production, Elements, a title which does double duty as it's themed on fire, water, earth and air, and uses elements of the week's other shows – Lord Nil, the amazing aerialists from the previous night, and the brilliant in-house singers and dancers.
Seeing the sunset from the volcanic island of Santorini is on many a bucket list and we almost ticked that off on our final day – we viewed it from the ship, but the descending sun from the top deck of the Jade was still pretty romantic. Earlier we took the funicular up to the clifftop village of Fira, a series of connecting alleys combining into a bazaar full of enticing shops. And the evening show? The classical crossover of Elaine Gray once more, this time with a mix of Celtic tunes and ABBA – splendid stuff!
Flying back to Scotland was a bittersweet affair, but we're lucky enough to have a cruise to South Africa booked in the New Year… on the Norwegian Jade. We are, in a very positive sense, thoroughly Jaded.
A message from the Editor
Thank you for reading this article. We're more reliant on your support than ever as the shift in consumer habits brought about by coronavirus impacts our advertisers. If you haven't already, please consider supporting our trusted, fact-checked journalism by taking out a digital subscription.