Basel - A Swiss city break with a difference – Scotland on Sunday Travel
Rosalind Erskine visits this charming Swiss city and finds it packed with art, good food and the chance to cool off in a fountain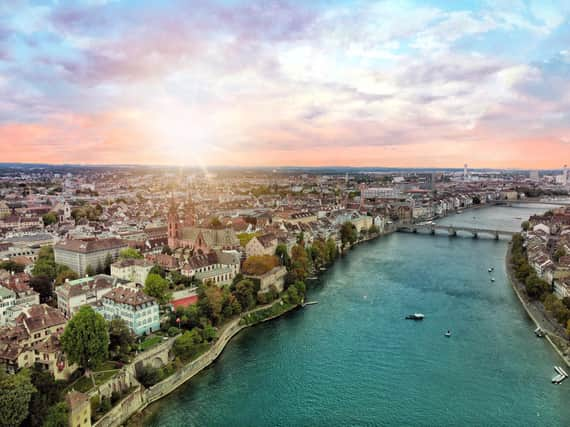 When you think of Switzerland the main things that may come to mind are world class chocolate, skiing and beautiful train journeys. A city break may not be the first thing that springs to mind, but if you were to think of a Swiss city for a holiday, you may automatically pick Zurich as it's the best known and well served with direct flights from across the UK. While this international finance hub is a vibrant, buzzy place to explore, Basel (located around a two hour train journey from Zurich) offers a calmer, cultured alternative to Zurich or the capital, Bern. With direct flights from Edinburgh with EasyJet and Edelweiss (that take around two hours), it's also an easy to access city break.
We visited on a sunny week in early July (Basel has a continental climate, with as many as 300 days of sunshine a year, a big change from my hometown of Glasgow). As with many European cities that have a river, a lot of city life revolves around this, with many bars, restaurants and activities based in or around the water.
One of the first things you may notice in the summer months is people swimming in the Rhine, as it's a popular activity for tourists and locals, and completely safe. The current means swimmers are carried along at a leisurely pace, with most bobbing along accompanied by the hugely popular wickelfisch - a brightly coloured waterproof bag shaped like a fish, which was created in Basel, and is used to store clothes and belongings. It is sealed with air, so it also acts as a float. There's no better way to cool down on an afternoon than a float down the Rhine, then dry off on the banks or at a Basel buvette, an open air cafe.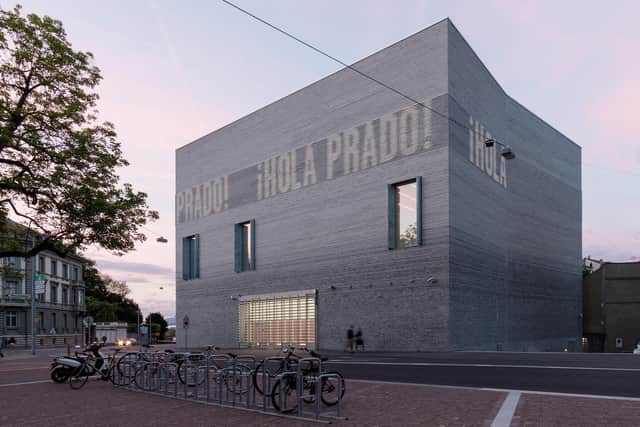 Located on the Kleinbasel bank (Basel is split by the river into Kleinbasel and Grossebasel, with Kleinbasel attracting a younger crowd and a mix of popular food and drink spots), these cafes are ideal for an aperitif, with many offering their own take on the ever popular Aperol spritz that's become the drink of the summer. If a swim in the Rhine doesn't appeal, Basel is home to over 300 fountains, and pretty much all can be used to take a dip in. In fact, this is encouraged with many fountains bearing 'fountain dip' signs. They're cleaned regularly, and also have fresh drinking water constantly running from pipes - so there's no reason to ever feel too hot when exploring the city.
Art and culture are a huge cornerstone of Basel, which has almost 40 galleries and museums. While there, we visited The Fondation Beyeler to see Basquiat: the Modena Paintings exhibition. A large, peaceful space, this museum is well worth the short tram ride and it's easy to see why it is the most popular art museum in Switzerland and considered one of the finest worldwide. We also visited the Kunstmuseum Basel, the oldest art museum in Switzerland. Next door is the newer Kunstmuseum Basel building, which was designed by Basel architects Christ & Gantenbein and opened in April 2016. Both are imposing, square grey brick architectural structures, which makes them stand out. Inside are light, peaceful spaces with the original building housing Upper Rhenish and Flemish paintings and drawings from 1400 to 1600 and 19th- to 21st-century. Look out for famous works from Picasso, Vincent van Gogh and Monet.
As the Rhine plays such an important part in city life, boat tours of the city are also available. We enjoyed an informative (and often immersive, after we were taught how to row) tour on a Weidling, a traditional wooden longboat. Walking tours are also available, and guide Philippe Benguerel kept us entertained and informed for over an hour, with the history and tales of the city (including a surprising whispering door located around an entrance under the Saint George Tower of the Basler Münster).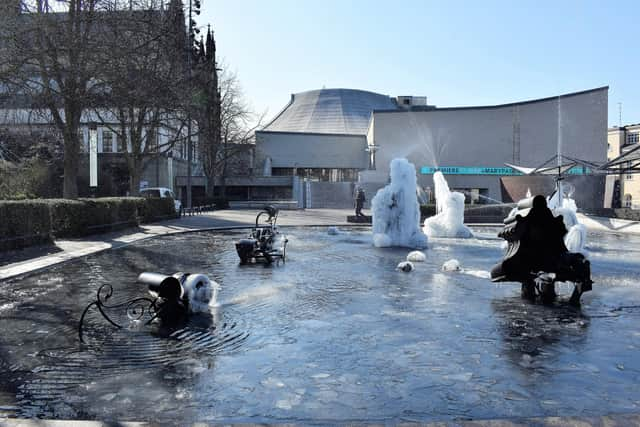 If you'd rather some retail therapy, there are the usual high street names such as H&M but also a decent number of independent boutiques and vintage stores. Head to St Johanns-Vorstadt or Feldbergstrasse for smaller, local shops or walk to visit the world-famous Johann Wanner Christmas House, or Manor, the city's oldest department store. Buying chocolate was a must, and we spent a fair whack in Läderach but it was worth every penny.
We had a beautiful light and airy corner room at the Movenpick Hotel Basel, located in Baloise Park just a short walk from the train station and the tram stop that has direct airport links. While the hotel had a business feel, the style was chic thanks to an interior design by internationally renowned designer Matteo Thun. Chunky veneer-style wooden doors lead into rooms with a colour palette of white and orange. This simple and stylish blend of warm colours and natural materials continues throughout this 234-bed hotel, which also has a modern gym, sauna, steam room, restaurant and terrace.
Top places to eat and drink in Basel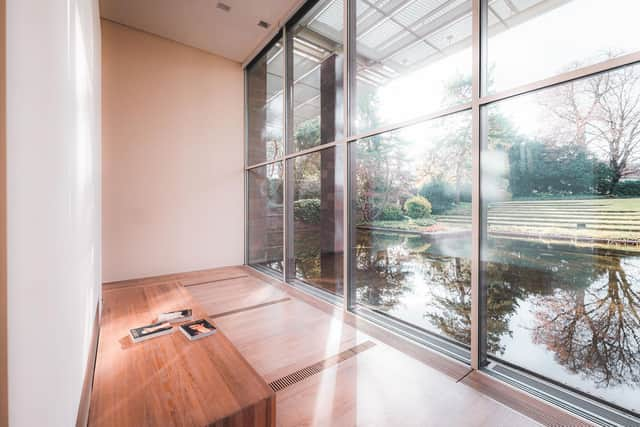 By far the favourite spot on our trip was Matt & Elly, a stylish microbrewery with a kitchen that served us a delicious three-course meal paired with their beers. The menu features creative, sustainable and local cuisine (often veggie or vegan) and it's served in the restaurant or garden areas, which is bedecked with festoon lights.
If visiting The Fondation Beyeler, make time to stop in at the Beyeler Restaurant im Park for lunch or coffee and cake. This restaurant is located within rooms of the elegant Villa Berower. Salads, soups, light bites, larger dishes and regional treats such as tarte flambée are on the menu, alongside homemade cakes and a decent coffee selection.
Ufer 7, located right by the Rhine, offers a modern take on Swiss cuisine as well as a good range of drinks and cocktails. Dishes are made for sharing, and quite frankly all the starters need to be tried. If you're looking for something more substantial try the traditional fish and chips. A welcome pit stop after a swim in the Rhine.
We spent a relaxing evening dining alfresco at Zum Goldenen Sternen. This restaurant is situated in the oldest guest house in Basel and has a menu of steaks, salads, pastas and lighter bites, with a French influence.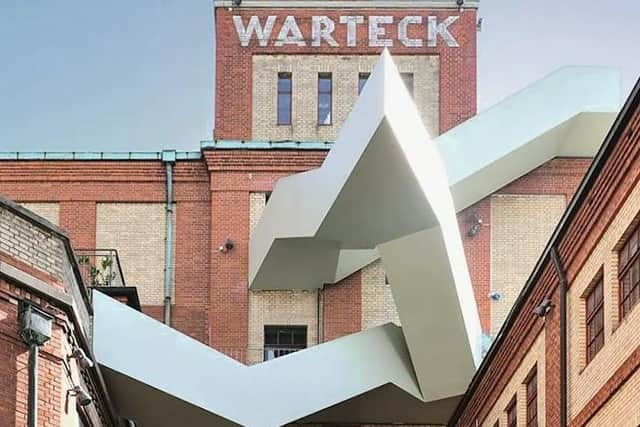 For pre-dinner drinks, head to the Werkraum Warteck building, the site of the former Warteck brewery. Inside there were various places to eat and drink, but we visited Kulturbeiz 113 as we were drawn in by the promise of a seat on the roof terrace, overlooking the Rhine. If you're not a beer fan, wine and spritz drinks are available. For after dinner drinks, try the Amber Bar, located in the southern tower of the kHaus. Inside has a stylish, eclectic 1920s feel but it's the roof terrace where you're going to want to bag a seat. With views across the city, a mellow soundtrack and wines, beers and cocktails, this is a perfect spot to end the day.
Swiss Travel System provides a range of exclusive travel passes and tickets for visitors from abroad. The Swiss Travel Pass offers unlimited travel on consecutive days across the Swiss Travel System rail, bus and boat network. This pass also covers scenic routes and local trams and buses in around 90 towns and cities, and includes the Swiss Museum Pass, which allows you free entrance to 500 museums and exhibitions. Prices start from £186 for a three-day 2nd class ticket. Find out more at mystsnet.com
SWISS connects Switzerland with the world, offering more than 160 weekly flights from London Heathrow, London City, Manchester, Birmingham, Edinburgh and London Gatwick (seasonal) to Zurich or Geneva. One-way fares start from £76 to Zurich and from £54 to Geneva, and include all taxes, fees and surcharges, one piece of checked luggage (can weigh up to 23kg) and one piece of hand luggage. Find out more at swiss.com