As well as income on the rise, the number of space organisations in Scotland also increased from 144 to 183, with more than 128 new jobs created as employment rose from 8,440 to 8,568.
The study also found income across the UK space sector grew from £16.5 billion to £17.5 billion. with 1,800 new jobs across the nation.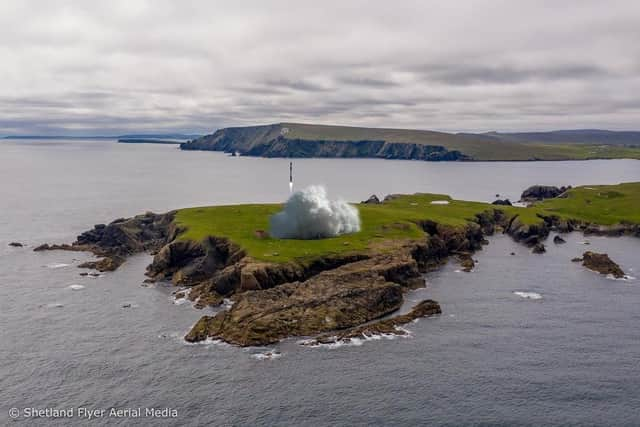 Scotland saw the fourth biggest boost in the number of space organisations after London, the South West and the South East of England.
Scotland is home to two spaceports with sites at Unst in Shetland, and A'Mhoine in Sutherland with significant investment continuing in Scotland. Preparation work is now underway on the first integration hangar in the Lamba Ness peninsula, where rockets will be assembled and satellite payloads integrated, with two of the three approved launchpads – Fredo and Elizabeth – being developed in the first phase of construction, with a third, Calum, to be built in phase two
UK Government Minister for Scotland John Lamont said: "These figures underline the growing significance of Scotland's contribution to the UK's space industry. From world-class small satellite manufacturing to what we expect will be the first vertical rocket launches from UK soil later this year, Scotland has expert capability throughout the life cycle of space technology projects.
"The UK Government is committed to investing in Scottish innovation and expertise to encourage further growth and create even more exciting opportunities."
Dr Paul Bate, Chief Executive at the UK Space Agency, said: ""We have seen a significant rise of space organisations in Scotland. To ensure we continue this journey, it's crucial that we nurture skills and expertise, both established and emerging, all over the UK."