Job application by AI? Younger Scots turn to tech  to help land their dream role
The new research shows more than a fifth of adults classed as GenZ used AI to write a cover letter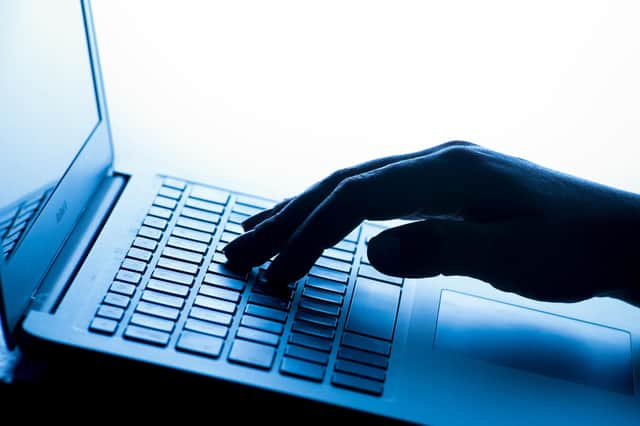 Younger Scots are going to "extra lengths" to land a job, a new report has revealed – with more than a fifth of adults classed as being in GenZ having used AI to write a cover letter, while almost three out of ten have altered their appearance.
New research examined the "concerns and aspirations" of working-age Scots.
Just over 2,000 people aged between 18 and 67 were questioned, which found more than a third (35 per cent) of respondents in GenZ – those aged between 18 and 23 – see confidence as the main barrier when job hunting.
Those in this age group were the most likely to have gone to extra lengths to secure a new position, with 83 per cent of people in GenZ having adopted such approaches compared to 63 per cent overall.
According to the research, more than a quarter (27 per cent) of Scots in this age group have exaggerated their work experience when job hunting, compared to only 11 per cent of baby boomers – those born between 1946 and 1964.
Meanwhile, 28 per cent in Gen Z have altered their appearance while 21 per cent said they had turned to AI to help write a cover letter – something only 6 per cent of baby boomers said they had done.
More than three-quarters (78 per cent) of those in Scotland's largest city also said they had gone to extra lengths, with 16 per cent of Glaswegians saying they had used AI to help with a cover letter or CV, above the Scotland-wide average of 11 per cent.
Glasgow job hunters were also more likely to send a gift to a hiring manager, with 8 per cent saying they had done this, compared to 3 per cent across Scotland.
Meanwhile, the report added that more than fourth-fifths of Scots surveyed were "pretty clear on what matters" when looking for a new job – with 84% seeking a position with "generous holidays" while 82% expect flexible working options.
About a third (34 per cent) of millenials – those born in the 1980s up to the mid 1990s – are looking for a dog-friendly workplace, the research found.
Speaking about the research, Laura Saunders, the commercial director and founder of HiJOBS which comissioned the survey, said: "The last few years have been incredibly challenging for career starters and it's not surprising that this has had a cumulative impact on their confidence.
"That said, we also see that this generation is aspirational, placing greater importance on company values and career progression than other generations.
"Our survey counters a lot of the stereotypes that are often thrown at GenZ, such as being work-shy or lacking resilience. In fact, it indicated that this is a generation that is prepared to go the extra mile to secure a job."
Comments
 0 comments
Want to join the conversation? Please or to comment on this article.