Forget the over-hyped vinyl revival, compact discs make sweeter, cheaper music
CDs are much better value than vinyl records and sound fantastic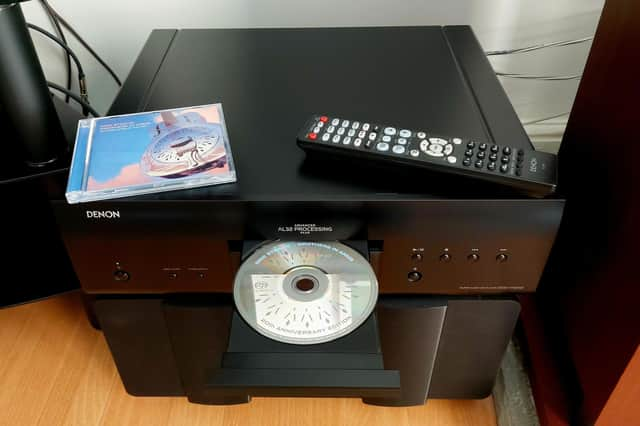 A great deal has been written about the vinyl revival and the fact that sales of this seemingly moribund music format have taken off again in recent years is something to celebrate.
In these times of streaming and Spotify and near-instant music downloading it's quite reassuring to see people across the age spectrum, but particularly the young, embrace the humble LP. Perhaps it's the physical thing, the ritual of placing needle onto vinyl, or the album artwork and sleeve notes – there's a bond with your favourite band or artist that you will simply never obtain from tapping a screen or making a keystroke.
However, there is a big downside and that's the soaring cost of buying a 12-incher. Rising costs and a lack of global production capacity has pushed the average price of a record to between 25 and 30 quid. Which is why I have become one of a growing band of music lovers to switch to the compact disc for their physical format thrills. Truth be told, I have never really stopped buying CDs since obtaining my first player in the mid-80s when those bits of kit represented a considerable investment. Followed by the inevitable purchase of Brothers in Arms by Dire Straits and Sade's classic debut Diamond Life – the two must-have discs of the era by which to demonstrate the sonic virtues of the new digital format.
While my present hi-fi set-up includes a decent turntable and I still purchase the odd bit of vinyl, my CD collecting habit is heading for epidemic proportions. New material can easily be had for less than half the price of the equivalent LP while sources of cheap second-hand CDs, such as independent record shops (I'd single out Stirling's Europa Music), charity stores and record fairs, are abundant. In either case, new or used, you gain all the benefits of the compact disc – lack of surface noise, longer playing time, ease of storage, consistency of sound and longevity – plus the ability to make a copy for mobile listening use via rapid computer ripping.
At just over 40 years, the CD is several decades younger than the long-playing record, yet many believe that the latter will out-survive the former. I'm not convinced and, besides, I have to try to justify blowing my latest pay cheque on a fancy new CD player.
Scott Reid is a business journalist at The Scotsman and previously worked in the hi-fi industry from 1982 to 1997
Comments
Want to join the conversation? Please or to comment on this article.