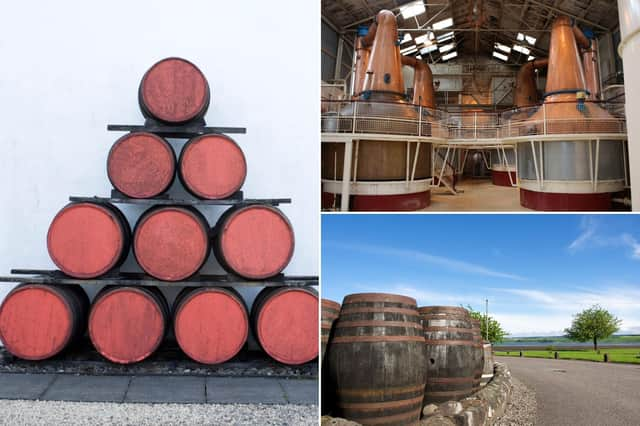 Scottish Distillery Tours: Here are the 15 best whisky and gin distillery tours in Scotland according to TripAdvisor
Scotland punches above its weight in many respects, from its vast cultural heritage to the numerous inventions created by our clever countrymen.
Among the country's best-known contributions to the world is whisky, a multi-billion pound industry that features in drinks cabinets and glasses across the globe.
In recent years gin has also come to prominence, with some of the finest examples created and distilled in Scotland, and now drinks makers are turning their attention to the latest trend of boutique rums.
One of the best way to learn how Scotland has become a centre of excellence in the art of making the perfect tipple is to take one of the distillery tours on offer.
These tend to involve a tour of the premises with an expert guide divulging all the appropriate facts and figures, followed by the all-important tastings then a trip to the shop to stock up on your new favourite dram.
You'll also be supporting an industry that, like much of the tourist sector, has been hit hard by the pandemic.
With this in mind, here are 15 of the highest-rated distillery tours on travel site Tripadvisor – and what the reviewers had to say about them.