Coldstream Holiday Park: affordable luxury caravans for sale
Holiday makers and staycationers are looking for more for their money… and a brand new holiday park in the Scottish borders could be the perfect investment.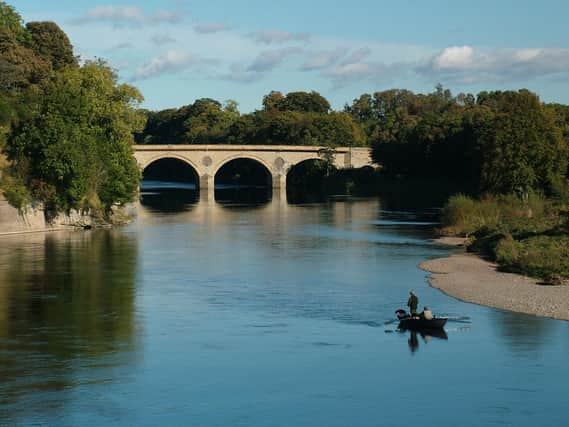 There's no doubt we all need R&R after the trickiest year in recent history, but we also need more for our money, and the chance to holiday, or earn from our holiday investment, all year round.
And while holiday homes abroad in the sun may have proved popular with Brits in the past, luxury holiday homes on our doorstep without the need for PCR tests, travel insurance and the uncertainty over travel rules are proving a massive incentive to would-be owners.
And the newest holiday park on the Scottish travel map is the delightful Coldstream Holiday Park, set above the Horseshoe bend on the River Tweed.
The site is due to open for the first time in October – the traditional time for contract renewals on most holiday parks – so is the perfect choice for those wanting to trade in their existing caravan for a bright, modern upgrade, or for those new to this style of holiday wanting to invest in a brand new park and choose their own prime location.
Potential buyers can tour the site now to get a flavour of exactly what's planned for the stunning new development. Special opening offers mean it will appeal to two distinct markets: those wanting to invest in a lifetime of memories for themselves and their families, and those wanting a steady rental income in the peak holiday seasons and beyond. The park's experienced staff can offer a fully-managed rental scheme for you.
Chris Gregg, who runs Coldstream Holiday Park, said: "We are proud that the iconic border town of Coldstream is now home to our exciting new holiday park.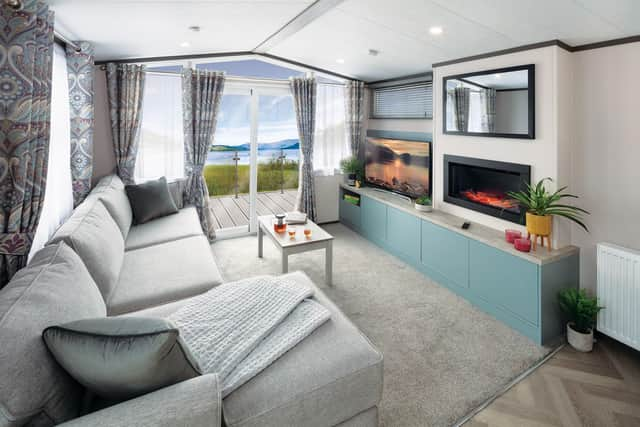 "With our unique location right on the border, where the River Tweed forms a natural boundary between Scotland and England, Coldstream Holiday Park provides a natural haven for spending quality time with family and friends."
Buy today and you can have your pick of the pitches on site, and choose your holiday home with breathtaking views of the Tweed Valley. You will be making friends, making memories, and, if you choose to enter the Coldstream Holiday Park rental scheme, see a return on your financial investment, with the park team taking care of marketing, bookings and housekeeping for you – the easy way to run a holiday home.
Unlike any other holiday home, where prices either at home or abroad can run to six figures or more, a brand new static mobile home at Coldstream starts from just £48,000, making it an affordable investment for your future happiness, and one that brings with it the opportunity for a financial return on your investment for many years to come. You can ask for financial modelling and projections from them.
Location location location
The beautiful dog-friendly Coldstream Holiday Park couldn't be in a nicer location; set in the lush green countryside – with plans to apply for the David Bellamy Caravan Park scheme – it has the pretty market town of Coldstream on its doorstep, where visitors are sure of a warm welcome from all the shops and cafes on the High Street.
There are plenty of walks nearby, including the Hirsel Estate that was once owned by former PM Sir Alex Douglas Hume, woodland walks, and the gorgeous parklands Hirsel golf course. And don't forget a trip to the seaside is just 20 minutes by car.
For history lovers, don't miss the Coldstream Guards museum – and lovers in general will want to walk by the original Marriage House on the bridge, which pre-dates Gretna Green as the elopement destination of choice for star-crossed lovers!
The holiday park is an independent, family-run business that puts its owners at the heart of everything they do.
Or you can speak to the friendly team in person, simply call Sharon or Yvonne on 01361 884075 to find out more.