One person will enjoy a half-term holiday for just £6 with their family
Planning a family reunion this year? This October half-term, one family can book the ultimate staycation for a once-in-a-lifetime family reunion, for just £6 for six nights.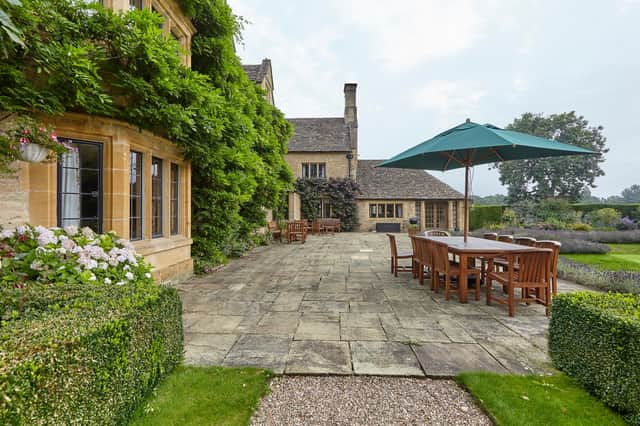 Vrbo®, a global expert in family holiday homes for more than 25 years, has thousands of holiday homes in the UK to choose from for the ultimate family get together.
After 25 years of matching holidaymakers and holiday homes, Vrbo now offers more than two million online bookable holiday rentals across the globe. Think of anywhere in the world and there is a good chance Vrbo have the perfect place to stay, right there ready and waiting, and within your budget for a family trip away!
To bring some joy to a family in the UK who has had to endure long periods apart, Vrbo, is offering one UK-based family the exclusive opportunity to reunite with their loved ones this October during half term in style, in an incredible private manor estate in the Cotswolds.
The first family that snaps up the ultimate once-in-a-lifetime family reunion trip will be the only one to stay in a fully restored luxurious manor house, which sits in 35 acres of gardens, complete with a lake and croquet lawn.
Guests will also have access to the entirety of the private estate, which sleeps up to 15 guests with eight bedrooms and has six bathrooms, five of which are en-suite.
Family reunions have never been more needed than they are today.
According to research conducted by Vrbo, the average UK household last saw their wider family eight months ago, with many families saying their only means of catching up was by touching base via video calls (65 per cent) at least once a day (20 per cent) to ensure some sort of face-to-face time with their loved ones.
Even though the pandemic has affected our ability to see loved ones face-to-face frequently, the research does show that it has helped strengthen family relationships too, with over a third of families surveyed (38 per cent) saying they have had more contact with their wider family during lockdown than they did before the pandemic.
The fun doesn't stop there for the one and only family that snaps up this incredible trip.
Vrbo has also partnered with the ultimate reunion expert, singer and member of Steps, Ian "H" Watkins, who will be making a surprise appearance to help the family relive the 90s during an exclusive musical evening, before he heads out on the Steps Reunion tour. (All guests will need to present a negative COVID-19 PCR test 2 days prior to the respective event day, plus a negative lateral flow test on the night of the event.)
The exclusive UK holiday home will go live at midday (12pm) on 6th October 2021 under this link, and the first person to book the property on this day will be the only one to enjoy the whole manor estate with their loved ones for just £6 during school half-term (22nd to 28th October, 2021).
Ready to start planning your next family reunion? Visit the Vrbo website today to find your perfect place to stay, with more than two million online bookable holiday rentals to choose from across the globe.