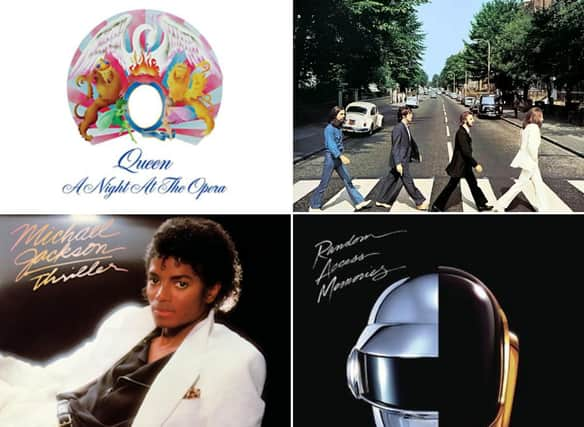 Most Wanted Vinyl Records: Here are the 11 most popular vinyl albums of all time with record collectors - from Pink Floyd to Queen
Tens of thousands of vinyl fans have just taken part in the 15th Record Store Day – and here are the albums most likely to already be in their collection or on their wishlist.
Records and turntables have seen a huge surge in demand in the last few years – with more now being spent on vinyl than compact discs for the first time since 1987.
The recent Record Store Day saw collectors of all ages queue up outside their favourite independent shop in a big to buy limited edition vinyl from everybody from Taylor Swift to David Bowie.
To mark the celebration of all things vinyl, comparison website money.co.uk carried out research into the most in-demand records of all time.
They used data from record buying website www.discogs.com to see which albums are owned by the most vinyl enthusiasts – as well as which ones are most wanted.
Here's what the results were, with one band dominating proceedings.