Ikea opening in Scotland: which stores are reopening next week - and the social distancing rules for shoppers explained
Shoppers will be required to adhere to strict social distancing rules while inside stores
First Minister Nicola Sturgeon announced a number of changes to rules on Thursday 19 June, following the latest review. Shops now have the go-ahead to gradually reopen - including IKEA.
When will IKEA open in Scotland?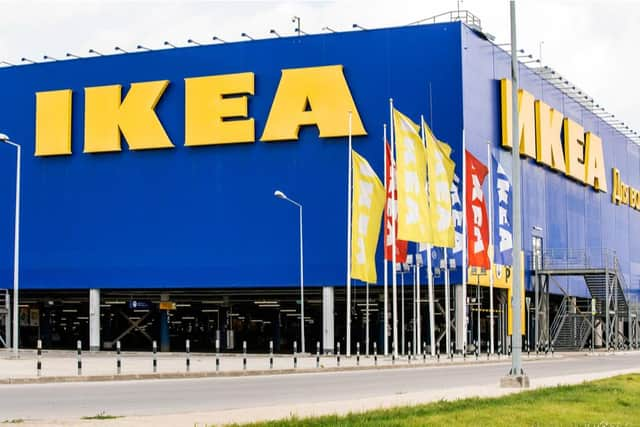 Updated lockdown regulations and guidance from the Scottish Government means that IKEA stores in Scotland are now permitted to start trading again.
All of the Swedish homeware stores in Scotland - which have been closed to customers for three months - will be open from Monday 22 June.
All other non-essential shops, along with outdoor markets, have permission to start trading again from 29 June, provided they have outdoor entrances and exits.
Indoor shopping centres will remain closed until a later date, except for access to essential shops, such as supermarkets and pharmacists.
Which IKEA stores are open?
The following IKEA stores in Scotland are now open for business during the following opening hours:
Aberdeen (Order and Collection Point)
Monday to Friday, from 10am to 7pm
Saturday and Sunday, from 10am to 6pm
Monday to Sunday, from 10am to 8pm
Monday to Sunday, from 10am to 8pm
What safety measures will be in place?
A range of new safety measures will be in place at IKEA stores to ensure customers can adhere to social distancing guidelines.
A limited number of shoppers will be permitted entry into stores at any one time, with a staggered entry system to be implemented across all branches and restricted car parking in place.
In line with strict guidance, a maximum of one adult and one child per household will be permitted inside stores at any one time.
Social distancing wardens will be placed throughout the store to help customers follow the new one-way system and ensure the two metre rule is being followed.
Screens will be in place at checkouts, service points and customer returns, and only payments made using card or contactless methods will be accepted.
All play areas will remain closed, along with the customer restaurant. However, the Swedish Food Market will be open, with the bistro offering a takeaway service.
Additional hand sanitiser facilities will be in place, along with more frequent deep cleaning routines for bags, trolleys, bathrooms, rest areas, equipment and touch screens.
Customers are urged to come to the store with their own bags, while those who wish to return an item are encouraged to do so at a later date. IKEA has a 365 day returns policy.
Planning services will only be available online, but the click and collect service with contact-free collections will be available.