Scammers are profiting from coronavirus – Jenny Ross
My parents' dog is looking particularly happy at the moment. With two of my siblings having had to move back home during lockdown, Ted has been given the gift of more attention and more walkies – and judging by the photos on our family Whatsapp group he is loving every minute. The nation's four-legged friends are among the very few winners in the current crisis. You could add to that list Zoom, which has seen its user numbers soar, along with the likes of Netflix and Amazon.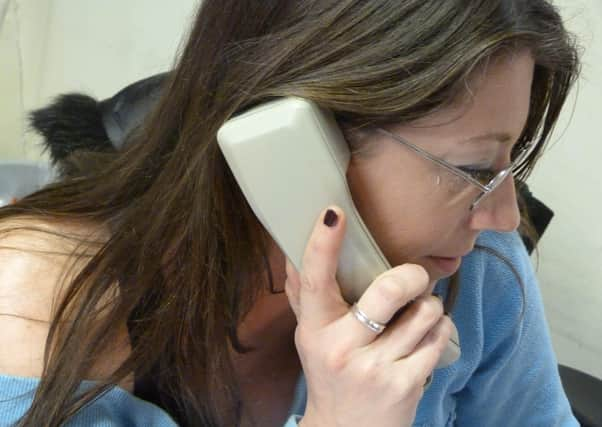 And then there are the scammers.
Even before the coronavirus outbreak, the UK was in the midst of a different crisis. With close to four million cases in the past year, fraud is the most common crime – outstripping the volume of thefts, burglaries and robberies combined.
But the past few weeks have opened up a new world of criminal possibilities, with fraudsters cashing in to the tune of £2.5 million so far, according to Action Fraud. The scale of attempted fraud is even more staggering – Google has said it's blocking 18 million hoax coronavirus e-mails every day.
At Which? we're being contacted by people sharing new examples of coronavirus-related scams they've come across. Many of these are variations on common techniques, like phishing texts and e-mails designed to trick you into revealing sensitive information.
These are often carefully crafted to make it look like they have come from a legitimate source – perhaps a holiday company offering a refund or a bank asking you to check your account. The government is an obvious target for impersonation at the moment, amid an increase in genuine communications being issued in response to the pandemic. The National Cyber Security Centre has detected 2,500 government-branded scams since the start of March. These include texts demanding that people pay a fine for breaching lockdown rules, and messages supposedly from HMRC promising a "goodwill payment", or inviting you to follow a link to "calculate your refund".
To make their texts more convincing, scammers use a technique known as "spoofing", where they can manipulate the sender ID you see at the top of a message so that it looks like it's from a legitimate organisation. They can even make their message appear in a chain of genuine messages you've previously received from that organisation.
Making the trick harder to pull off relies on cooperation between the mobile and banking industries. This has been slow to come about but is thankfully now happening, with a new joint initiative that allows organisations to protect their sender IDs. A blacklist has also been established to block sender IDs responsible for scam texts – already 70 have been added that specifically relate to coronavirus.
Sophisticated techniques make it easier for scammers to catch people out, but the fear and confusion created by the pandemic is a huge bonus for them. For example, the increased financial strain some people are experiencing could make them more vulnerable to investment scams, such as cryptocurrency "opportunities" promising impressive returns or offers to "unlock" your pension early.
Criminals are also exploiting fears around the virus itself. Police in Cheshire issued a warning after receiving reports of people knocking on doors claiming to be from the Red Cross and offering "coronavirus tests" in exchange for a fee. And with face masks and hand sanitiser in such demand, there have been many examples of people being conned into paying for products that never materialise.
It's clear we all need to be more vigilant than ever. To help you separate the scams from legitimate communications being sent about coronavirus, Which? has launched a free scam alert service (which.co.uk/scam-alert). After signing up you'll receive warnings about the latest scams as we uncover them.
You can also protect yourself by taking the following steps:
Be very wary of unsolicited e-mails, calls and texts
Scammers can convincingly mimic communications from trusted organisations, but remember that these organisations will never ask you to reveal sensitive personal or financial information, so treat any such requests with extreme caution.
Scrutinise the language used in emails and texts:
To help you work out whether a message is genuine, look carefully at the way it's written – poor grammar and spelling is a common giveaway of a scam, as are messages starting with "Dear sir/madam" or "Dear customer" instead of addressing you by name.
Double check domain names
Make sure the website address matches the official one for the company you think you're dealing with. Scammers can set up addresses that look very similar. If it's a company you haven't dealt with before, check online reviews to see if it's legitimate.
Scammers want to create a sense of urgency to panic you into taking action without properly thinking it through. If you're unsure whether you're dealing with a scam, take a moment and ask a friend or relative for their opinion.
Make sure your computers, mobile phones and tablets are supported by the latest security updates, and install antivirus software.
Jenny Ross is Editor of Which? Money
Comments
 0 comments
Want to join the conversation? Please or to comment on this article.