Paying a cheque in online: how to a pay a cheque in through mobile banking or the Post Office - and if banks are open
With the coronavirus lockdown continuing, people in the UK are restricted to going out for essential purposes only - and once a day for exercise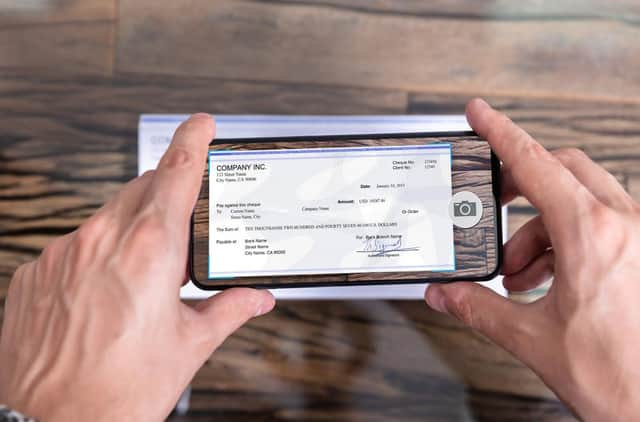 Getting your personal admin done can therefore be tricky and you might need to consider new ways to do things like banking.
Here's what you should know about paying in cheques during the coronavirus lockdown - and if you can still go to the bank.
Can I pay in a cheque online?
Some banks allow you to pay in a cheque online, but not all of them do.
These are the general steps you need to follow for the ones that do allow online payments, although there may be some slight differences between banks:
- Log into your mobile banking account
- Select the 'deposit cheque' option
- Choose the account you want the cheque paid into
- Enter the exact value of the cheque, and you can add a reference at this point like 'birthday money' for example
- Next tap 'front of cheque' to scan the cheque, and allow the app to access your camera
- Lay the cheque down on a flat surface with a dark background and hold the camera directly above the cheque - when a green border appears around the cheque, hold your phone still and the app will take a photo
- Next tap 'back of cheque' and repeat the process, even if the back is blank
- Review the details and then confirm the deposit
- Once accepted, the hold onto the cheque until the status of the deposit reads 'funds available' - at this point you can destroy the paper cheque
Can I pay a cheque through the post office?
Everyday Banking with the Post Office allows you to access your high street bank account through the Post Office.
You can pay in cash and cheques, withdraw money and check your balance at any Post Office during its opening hours, which includes evenings and Sundays where applicable.
To access your account, you'll need your card and your PIN number to withdraw money, check your balance and deposit money.
To pay in cheques, you'll need a pre-printed paying slip and a branded envelope for your cheque deposit.
Not all banks are available for these services at the Post Office, and not all the available banks offer all the services either.
Alternatively, you can pay in a cheque by posting it to the bank. You'll need to use a paying-in form, which you can get from the bank - or are sometimes included at the back of your cheque book.
Banks are included in the essential businesses that are permitted to stay open during lockdown, so banks will remain open across the UK.
Similarly, post offices were also included in the list of exceptions that are allowed to remain open during lockdown.
However, many banks have adjusted their opening hours due to the ongoing coronavirus outbreak, so you'll need to check your local branch for opening times.
And with the government's current "stay-at-home" advice, you may feel more comfortable paying a cheque in online or by post.