Scotland currently remains in phase 3 of the easing of lockdown restrictions, but if you're keen to get back in the gym, when will they open their doors to customers again?
Here's everything you need to know.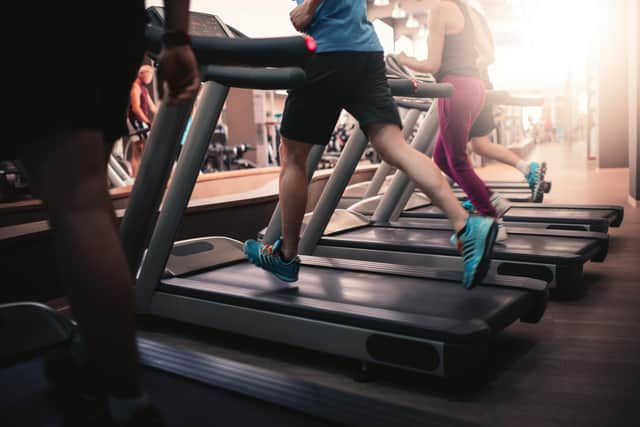 Scotland currently remains in phase three of the lockdown, but gyms are now allowed to reopen.
First Minister Nicola Sturgeon announced that gyms can open their doors to customers from Monday 31 August.
Prior to this, Miss Sturgeon announced on 30 July an indicative opening date for gyms of 14 September, but said that this would be kept under review in order to consider whether an earlier opening date is feasible.
Both gyms and swimming pools will now be able to reopen from 31 August.
Outdoor sports courts reopened in Scotland in phase 2, alongside the resumption of professional sport.In England, indoor gyms and sports facilities reopened their doors on Saturday 25 July, but new rules and safety measures are in place to keep customers and staff safe.
What will open in phase 3?
Non-essential shops with entrances and exits to the outside opened on 29 June, with non-essential shops in indoor shopping malls opening from 13 July, with physical distancing.
Pubs, restaurants and personal retail services, including hairdressers, also are also now able to reopen, with appropriate distancing and hygiene measures in place.
Museums, galleries, cinemas and libraries reopened their doors on 15 July.
Beauticians and nail salons also reopened their doors on 22 July.
'Provide a safe environment for the future'
Health club chain PureGym previously said that it is working out how its facilities could be laid out to allow for social distancing, alongside capping member numbers.
PureGym CEO Humphrey Cobbold, previously told BBC Radio 4's Today Programme that the chain was working to upgrade hygiene and sanitation procedures in order to "provide a safe environment for the future."
Mr Cobbold added that gyms will only be reopened when permitted to do so by the government.
He said: "The right approach is a considered and careful opening, we will probably, when permitted by government, start by opening half a dozen sites and then expand from there when we're confident that we have a model that's safe and secure for members for the future."
The PureGym website states: "Most gyms in England and all in Northern Ireland and Wales are now open, but please check for any local changes. Gyms in Scotland will reopen on 31st August (excl. Aberdeen)".