Visit Rosslyn Chapel, one of our best-known buildings this April
Spring is a fantastic time to visit Rosslyn Chapel, one of Scotland's best-known buildings.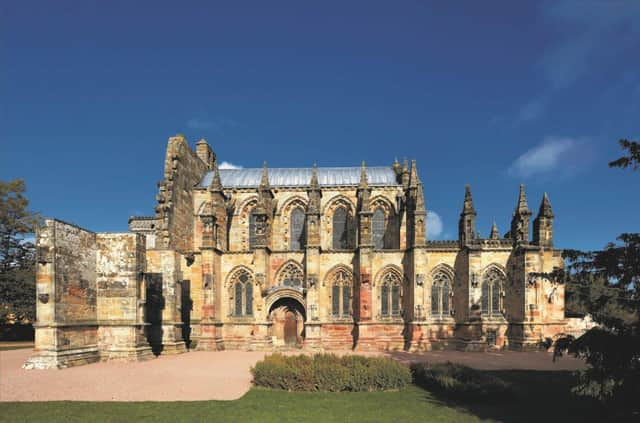 Situated just seven miles south of Edinburgh, in a stunning rural setting in Midlothian, it is easy to reach by public transport and there is free car parking on site.
Rosslyn Chapel was founded in 1446 by Sir William St Clair and has attracted, intrigued and inspired visitors, writers and artists for generations.
Visitors are drawn by its unique architecture, outstanding ornate stonework – and of course, its role in The Da Vinci Code – which helped swell visitor numbers when the Dan Brown book was published and again when the Hollywood film featuring Tom Hanks was released.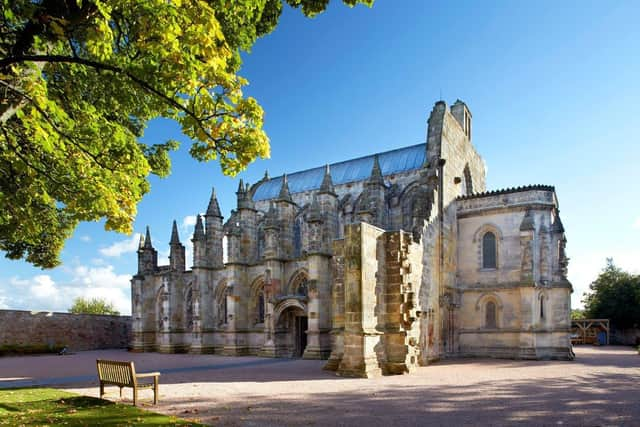 The chapel is managed by Rosslyn Chapel Trust, a registered charity, so every visit supports its conservation.
Ian Gardner, Director of Rosslyn Chapel Trust, said the surge of visitors after the film came out (between 2004 and 2007 visitor numbers jumped from 38,000 to 176,000) enabled them to complete far-reaching conservation work which helped secure the future of the building for generations to come.
He said: "Tom Hanks later wrote that 'few locations on a film are more delightful, and few destinations live up to their billing, but Rosslyn was all that one could imagine or hope for'."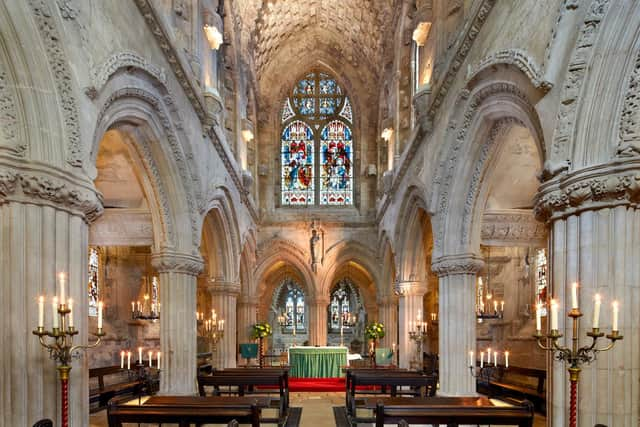 Step inside this Mediaeval chapel for a world of delights. Famous features include the Green Men and the Apprentice Pillar – but there is so much to see, it's impossible to get round everything in one visit.
A new Children's Guide to Rosslyn Chapel has been produced, which is full of child-friendly facts about the Chapel and contains a trail around the inside of the building, pointing out key features, and a variety of activities to keep younger visitors busy. It is available free of charge for visiting families.
Afterwards you can round off your visit with a stop at the coffee shop, which has an outdoor seating area overlooking Roslin Glen, and a shop stocked with beautiful gifts and souvenirs, most of which are unique to the chapel.
There are events planned for the chapel, such as on April 24th a performance by the Scottish Clarinet Choir with a programme ranging from Mozart operatic overtures to folk, orchestral and piano music rewritten for clarinets. Or you could enjoy and enchanting evening visit by candlelight on 28 April (both bookable in advance on the website).
And, because there is so much to see, you can transfer your day ticket for annual pass at no extra cost, so there is even more reason to return.
The chapel is now open seven days a week. Every day there are 90-minute timeslots to manage flow of visitors, and so you are urged to book online to guarantee a visit, although it is also possible to pay on the door if there are still places available for a timeslot.