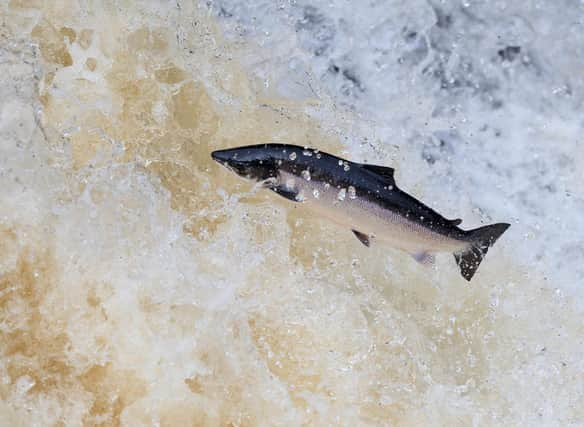 Top Scottish Salmon Rivers: Here are 10 of the best rivers in Scotland to fish for salmon - from the Naver to the Tay
Scotland is famed for its salmon rivers – providing anglers with one of purest and most exciting forms of the sport.
The country has almost 400 different rivers that have populations of the migratory fish, attracting people from all over the world to cast a fly or lure and try their luck.
The Atlantic salmon is a remarkable creature that live in freshwater as juveniles, but migrate to sea as adults before returning up river to spawn.
They are able to find their way back to the particular stretch of their native river where they hatched with incredible accurancy – sometimes even returning to a specific rock.
Researchers have found salmon that have travelled as far as 2,400km during their migration.
As a general rule, the salmon fishing season in Scotland runs from early February until late October, with a few exceptions (the River Tay season runs from January 15 until October 15).
Peak times for catching salmon tend to be in April and May and then from September to October, with spring salmon, or 'springers', particularly highly-prized due to the bright silver colour, which means they've only recently returned from the sea.
While some of the best fishing beats command hefty prices, there are bargains to be had from fishing clubs and associations that offer angling opportunities for locals and visitors alike.
Here are 10 of the best salmon fishing rivers in Scotland.