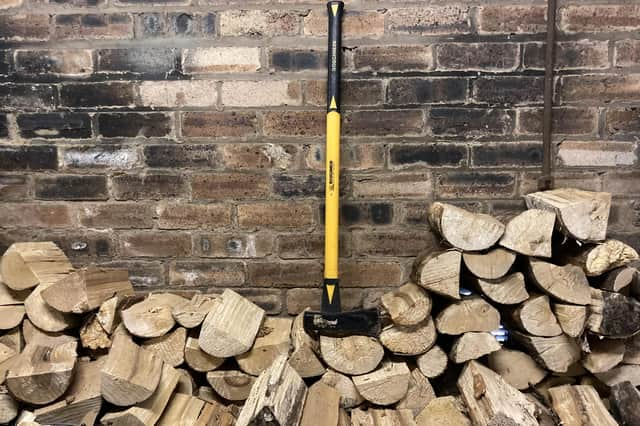 I was taught how to chop wood by a man called Clarence Trapper, a member of the Moose Cree First Nation of Northern Ontario. When I met him he had recently returned home to the town of Moose Factory after a stint in the Canadian Navy and was working as a guide, taking tourists on boat trips up the mighty Moose River to visit some of its many uninhabited islands. He was quiet but confident, and saw everything around him in terms of its utility. Those geese over there? They will be harvested later in the year. Moose? Yes, of course, we also harvest the moose.
Wood was to be harvested, too. On a camping trip to an island not far from the point where the Moose River empties out into James Bay, after showing our group how to put up traditional tipis he decided that I should come with him into the forest to gather firewood. We soon came to a pile of pre-chainsawed logs and he handed me his axe. Eager to impress, I shouldered it exactly like someone who had lived all their life with the luxury of gas central heating, gripped it tightly with both hands and swiped it downwards at a 45 degree angle. The blade bounced harmlessly off the log and spun me around sideways, pulling me off balance.
Clarence chuckled, took the axe and showed me: feet apart so you don't take your toes off, then drop the axe head straight down, let its weight do the work. Start with your right hand near the head of the axe and, as the axe falls, let your right hand slide down to meet your left.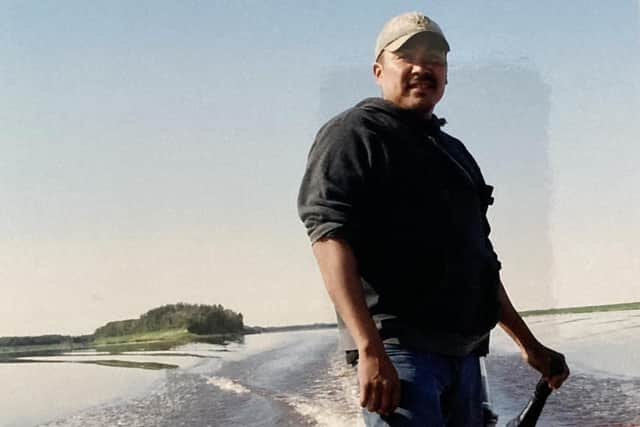 It's a simple-yet-focused dance, addictive, all-consuming and also incredibly therapeutic – ten minutes of splitting logs and all your problems melt away. So every autumn now, when we get a fresh delivery of logs for our wood-burning stove, I think about Clarence, wonder if he's maybe out harvesting some geese, and then I look forward to many happy, stress-busting hours of chopping wood, right through the winter.