Small country, big stories - when landscape tells a tale
Everyone loves a good tale, whether it's a rousing historical anecdote or a frightening fantasy… and they're all better when heard in the place where the action is set, says Graham Johncock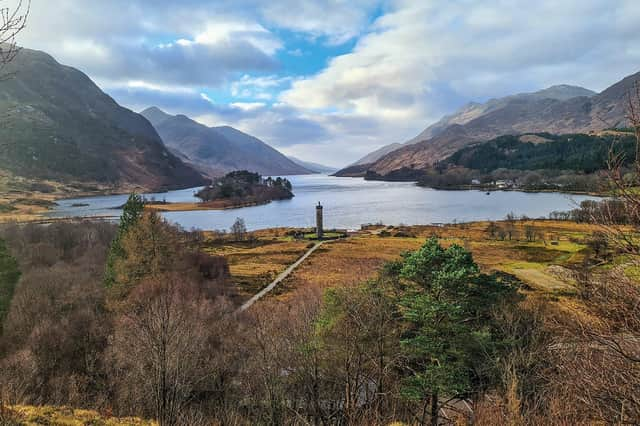 Who doesn't love a good story? They can get your heart pumping a wee bit faster or make the hair on the back of your neck stand up. You might find yourself unintentionally holding your breath or welling up with tears. Whether it's a grandparent telling you about the local fairy hill, a friend warning of the ghost haunting that abandoned castle or your favourite TV show gripping you to the sofa, we just can't resist a well-told tale.
Storytelling is something that Scotland is rightly famous for. This might be a small country, but it has big stories and they're found in every town, village, glen, loch, nook and cranny. Sometimes we just need a little help to find them and that's where the Scotland's Stories book comes in.
Inside is a collection of stories behind some of Scotland's most spectacular locations, from the northern tip of Shetland to the very edge of the Borders. It's a guide for discovering new places or learning a little more about those you thought you knew.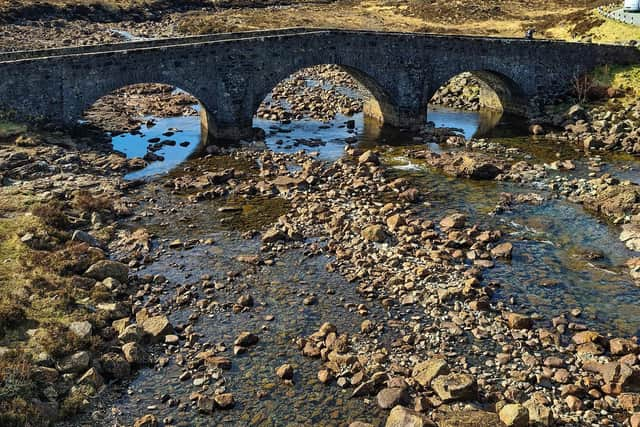 The stories told in Scotland rarely take place once upon a time in a land far away. More often than not, these tales are about a specific hill you can climb, a rock you can touch or a monster in the loch currently lapping at your feet. Sometimes it's folklore, with a lesson behind the story, but often Scotland's real history is more exciting than any fiction.
I'm lucky enough to get to tell stories like these every day, both in person and online. What began as a hobby grew to more than I ever could have imagined, with thousands of people both from Scotland and abroad finding themselves as gripped by these tales as I was. I soon discovered that the stories people enjoy most are those with a real location at their core.
A story can transform that place from a pile of stones or an empty field into something much more. Suddenly you can imagine kilt-clad warriors racing across the heather or feel a chill as you stand in the room haunted by the Green Lady.
Some people think that stories are just for children or that history is purely for academics, but Scotland's Stories is there to change that belief. These tales are short enough to hook any reader and engaging enough to encourage them to see these sites as more than just a photo opportunity.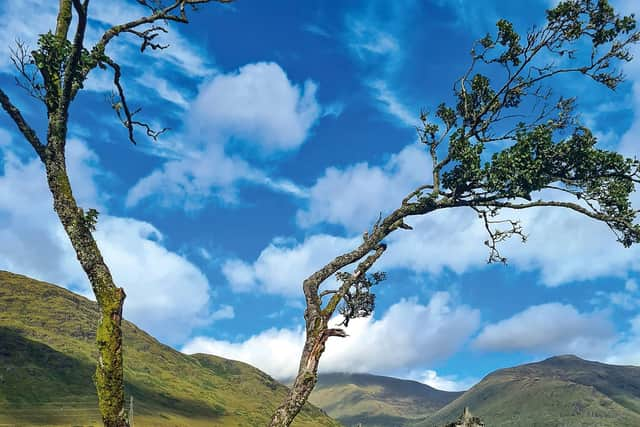 Thousands of people visit Kilchurn Castle every year on the banks of Loch Awe with mountains rising behind. It's an undeniably beautiful spot, but your visit becomes a little more meaningful once you learn the story behind its builder, Colin Campbell. After seven years of fighting on a Crusade, Colin had a troubling dream. Consulting a priest about its meaning, he was advised to rush home to avert disaster for his family. In his absence, his rival the Baron MacCorquodale had intercepted every letter home and convinced Colin's wife Margaret that he had died. Reluctantly, she conceded to marry the Baron for protection.
Colin arrived at Kilchurn on the morning of the wedding and, dressed in his dirty travelling clothes with an even dirtier beard, he played the part of a beggar. Allowed to join the feast as an act of charity, Colin ate well but declared he would only be served his drink by the lady of the house. A bemused Margaret handed this hooded stranger a goblet.
Draining it in one, Colin handed it back to her with a clink. A special ring had been dropped inside, a talisman Margaret had given her husband to keep him safe, and she gasped in realisation.
Colin threw back his cloak and stood tall with his wife declaring that her husband had returned. The Campbell clansmen sprang to action, chasing the Baron's men out of Kilchurn Castle and the wedding feast was put to better use, celebrating their laird's return.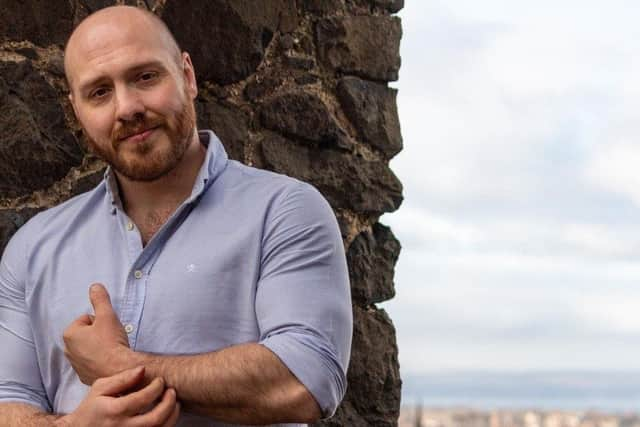 Another incredibly popular spot is Glenfinnan, with most visitors today there to see the Jacobite Express crossing the railway viaduct. However, if they would only turn around, the Glenfinnan Monument at the head of Loch Shiel remembers the official start of the 1745 Jacobite Rising.
Charles Edward Stuart arrived in Scotland from France with just seven companions and the dream of restoring the Stuart monarchy. Letters had been sent to anybody who might have been loyal Jacobites, instructing them to meet at Glenfinnan. It was the perfect location, but things weren't looking good as the scheduled meeting time of 1pm passed and the grand army stood at a meagre 200 men.
Two hours later, it looked like the Jacobite rising was over already, but then a faint sound drifted over the hill. The skirling of pipes announced the arrival of Clan Cameron with 1,000 men, soon followed by 300 MacDonalds. It wasn't the biggest army in the world, but it was a great relief to Charles.
The prince's standard was raised, brandy was passed around and the 1745 Jacobite Rising had officially begun.
A story even has the power to turn something like an old, disused bridge into somewhere incredible. There's a fascinating piece of folklore surrounding the old Sligachan Bridge on the Isle of Skye and the river flowing beneath it.
The greatest warrior Scotland has ever seen was a woman called Scáthach from Dunscaith Castle on Skye. Her reputation eventually reached the ears of the Irish demi-god Cú Chulainn, who was furious that somebody might be considered his equal. Travelling to Skye, he challenged Scáthach to a duel to prove who was strongest, once and for all.
They battled fiercely and Scáthach's daughter Uathach began to worry that her mother would slip up and be killed. Kneeling by the River Sligachan, the girl begged the fairies of Skye to help, weeping into the water as the sound of the battle raged over the island. Moved by her sorrow, the fairy queen appeared, instructing the girl to wash her face and be blessed with the knowledge she required.
Immediately, Uathach knew what to do, rushing back to Dunscaith to prepare a feast. When the delicious smell spread to the starving warriors, they agreed on a temporary truce to eat. Suddenly, they both realised that they had just broken bread together and Cú Chulainn was a guest in Scáthach's home. Tradition stated they couldn't fight now and would have to settle for a draw.
It's said that the fairies left a bit of magic behind in the water at Sligachan and you may well see visitors dipping their faces in the icy-cold river, all because of a story.
Examples like those are made all the more exciting when you can see the place where the action occurred. Scotland's Stories isn't just a book of interesting tales, it's a tool that should be used.
If you're visiting Ayrshire, discover the story of the caves hidden beneath Culzean Castle. On your next trip to Orkney, read the legend behind the Ring of Brodgar in the shadow of the stones themselves.
If this book encourages at least a few people to head out and discover new places, then its purpose has been fulfilled.
However, if exploring Scotland is an unreachable dream for now, then at least you can still lose yourself in a good story.