Passions: Yes, he is a total idiot, but I love big Jeremy Clarkson
The controversial journalist can tell a good story, writes Scott Reid
I love Jeremy Clarkson. A confession I know will have many readers turning the page, clicking away or simply being a little sick. So, let me qualify that statement.
Despite what some who know me might suspect, I do not actually have a crush on the (formerly) permed motormouth-turned-celebrity-farmer. Nor, as a couple of colleagues have suggested, was I ever considered as a replacement for Jezza on BBC's long-running and, potentially now canned, motoring programme Top Gear.
I think that speculation arose from my revelation some years ago that even further back in time, 1993 to be precise, I made it onto a shortlist and was interviewed for a job on a car magazine that had recently stopped running a column by JC. Needless to say I didn't land said gig – sliding doors and all that – though it did turbocharge my desires to get into the writing business.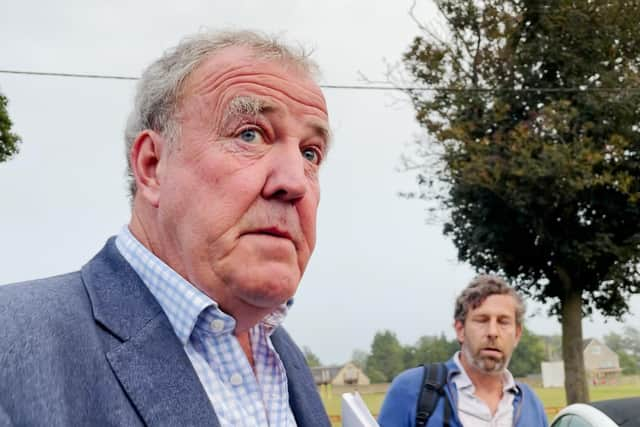 In truth, other than stringing words together for a living and a shared penchant for fast cars and prog rock legends Genesis, Jez and I have little in common, though I wouldn't say no to a pretty Cotswolds steading and a few million in the bank. Where The Grand Tour and Clarkson's Farm presenter clicks with this fellow hack is his ability to tell an engaging tale away from his natural habitat of the race track or field.
I was reminded of this recently while watching PQ17: An Arctic Convoy Disaster, a documentary film made almost a decade ago recalling an ill fated attempt to deliver vital war supplies to the Soviet Union via the Arctic during the height of the Second World War. This is Clarkson doing what I feel he does best - going beyond mere narration to tell a story with knowledge, passion and genuine compassion. I urge everyone to seek it out.
Now of a vintage where some bits of you go wonky and others very wonky, Jez is still undertaking the odd road trip and challenge for his new paymasters at Amazon. And, at times, still acting like a total c*ck (as James May would put it). Long may he continue. JC for PM? Could we do any worse?
Scott Reid is a business journalist at The Scotsman​
Comments
 0 comments
Want to join the conversation? Please or to comment on this article.