Never seen before Images captured Edinburgh climber who scaled Mount Everest's most dangerous ascent
These never seen before images capture the first time a British climber conquered Mount Everest's most dangerous ascent - after lockdown gave him time to go through them.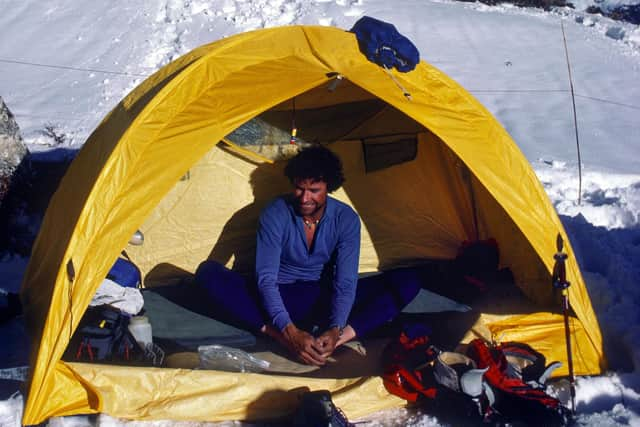 The 1988 photographs show Steve Venables on top of the the Eastern side of the world's highest mountain - the infamous 11482 f00t (3,350 metre) Kangshung Face.
Photographer and mountaineer Stephen never got round to processing and scanning the ground-breaking film - until lockdown.
He was part of the American/British expedition that climbed the Kangshung route - becoming the first Briton to reach Everest's 29,032 foot (8,849 metre) high summit - without the use of bottled oxygen.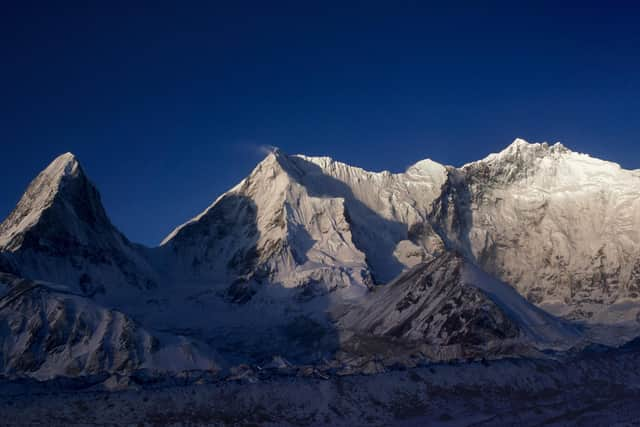 Steve, 66, from Edinburgh, said: "It has been a huge pleasure spending some Lockdown time scanning and digitising them.
"It's very nostalgic - bringing back happy memories of some very intense, and occasionally terrifying, experiences in one of the most beautiful places on Earth.
"It was one of the most fulfilling and happy experiences of my life, from the moment I left London in February 1988 to the moment I returned in June.
"It provided a lifetime of happy memories.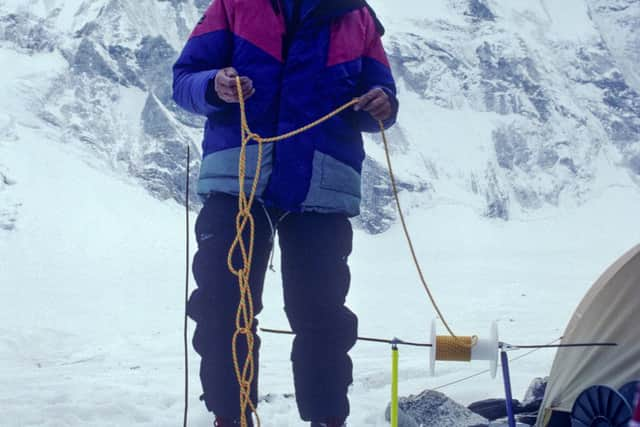 "Photography is an integral part of expedition life - an attempt to capture extraordinary experiences.
"In 1988, of course, we were shooting on film, and many of my Kodachromes have been sitting almost untouched in files for nearly 33 years."
The Kangshung route is well-documented as a dangerous path - due to its regular avalanches and unstable ice cliffs.
Steve made the ascent with just three other climbers - Americans Robert Anderson and Ed Webster, and Canadian Paul Teare.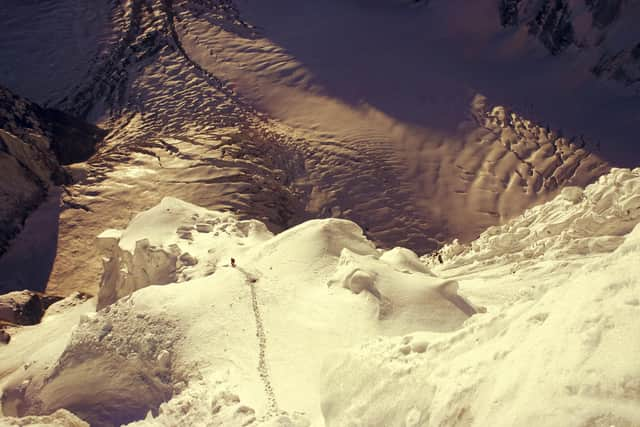 He added: "We were the smallest team ever to climb such a hard route on Everest, and we did all the leading, rope-fixing and load-carrying ourselves, with no porters working for us on the mountain.
"The climbing was beautiful and spectacular.
"It was potentially dangerous because we climbed to the summit without the aid of supplementary oxygen.
"At that stage only 18 people had ever reached the summit without oxygen and four of them had not returned alive."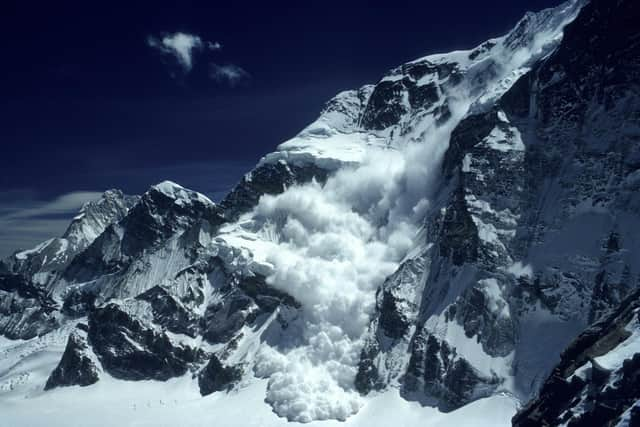 After reaching the South Col, Teare decided to descend due to concerns about altitude sickness.
The other three continued up the final section, but Anderson and Webster were forced to turn back at the South Summit on May 12.
This left Steve standing alone - reaching the summit at 3.40pm.
He said: "As it turned out, I was the only person to reach the summit and the first Briton to do so without oxygen, getting there late in the day.
"I was forced to spend a night alone, in the open at 8,600 metres above sea level, before I could continue down in daylight to re-join my companions.
"It took another three days, with virtually no food or water, for us to get back down to base camp."
Steve was inspired to make the ascent after fellow climber Robert Anderson got close, but never reached the summit a few years earlier Now a writer and lecturer, Steve added: "Robert, having got close to the summit of Everest in 1985, wanted to return with his own expedition.
"The Chinese authorities gave him a permit to attempt the East Face - the Kangshung Face - in 1988.
"He billed it as a 35th anniversary ascent, commemorating the 1953 first ascent of Everest, with John Hunt - leader in 1953 - as Honorary Leader in 1988.
"John Hunt suggested that Robert invite a British climber and put my name forward.
"So I found myself joining Anderson, Teare and Webster to attempt a completely new route up the biggest face on the world's highest mountain."
* The first successful ascent of the Kangshung Face was made in 1983 by an American expedition led by James D. Morrissey, and took five-and-a-half weeks.
A message from the Editor:
Thank you for reading this article. We're more reliant on your support than ever as the shift in consumer habits brought about by coronavirus impacts our advertisers.
If you haven't already, please consider supporting our trusted, fact-checked journalism by taking out a digital subscription.
Comments
 0 comments
Want to join the conversation? Please or to comment on this article.