'Luxury picnic-style' - What weddings could be like in Scotland as lockdown eases
Coronavirus has affected us all, including the hundreds of happy couples who were planning their 2020 dream wedding in Scotland.
According to one of the UK's top wedding planning apps, Bridebook, nearly two-thirds of weddings this year have been impacted by the virus so far, due to postponements, cancellations or travel restrictions, with an estimated loss of £87.5bn to the global wedding industry.
The Scotsman spoke to wedding planner Mercedes Somerville, who runs Scarlett and Bell in Edinburgh and organises weddings all over Scotland, to get a sense of what weddings will be like as lockdown eases.
Many of her clients come from the US, often for the scenery or because of Scottish family links, and one couple with under 20 guests are still hoping to get married outdoors at Cairngorm Mountain in October, with a reception taking place in a nearby hotel.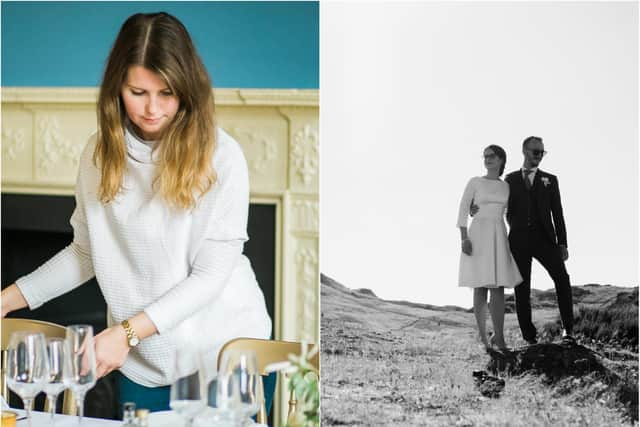 But most have decided to either cancel or reschedule for next summer, and Mercedes says venues in Scotland have been very reasonable about moving dates to 2021 - despite being hit hard financially themselves.
What post-lockdown weddings might look like
Mercedes says that outdoor wedding ceremonies and receptions could be the way forward.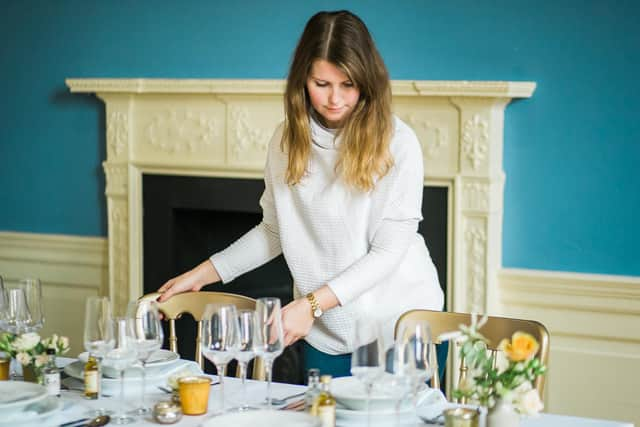 She said: "For couples who are looking to get married before or even in October, it's not going to be the standard style of wedding. If it's within the next month or so, venues almost certainly won't be open and you will have to look at something different.
"A luxury picnic style wedding would be nice, but it's Scotland so there's always a risk (with the weather). It could be a nice way to get around it and there are plenty of places in the countryside to do it."
The 31-year-old says the rise of restaurants producing top quality takeaway food in Edinburgh recently also shows this is doable for smaller scale outdoor weddings, with food pre-packaged and ready to be taken to the site.
Mercedes reckons bars - indoors and out - can also work with smaller weddings where people can more easily achieve social distancing, and that contractors or organisers running them must ensure strict, frequent cleaning regimes - something she knows businesses are investing in just now.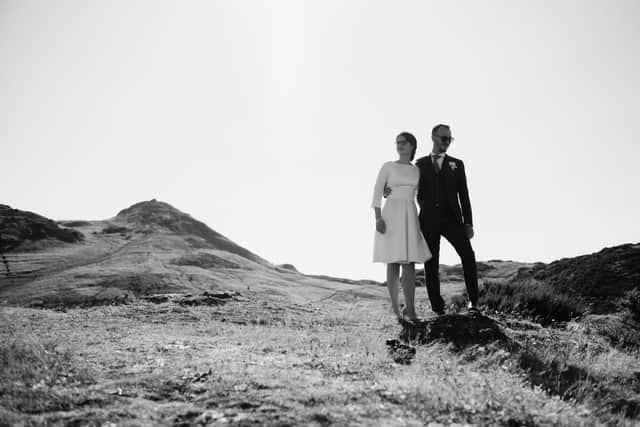 Dancing will be an issue, of course, for however long social distancing for separate households remains, and people would likely need to book taxis and Uber for individual transport rather than using buses or coaches.
Physical distancing would also need to be considered for a bride being walked down the aisle but Mercedes says those still wanting to go ahead with weddings in the coming months will likely be happy to keep numbers small, meaning spacing in a venue is easier - and those couples may not be looking to have the traditional wedding.
Face masks and coverings should also be considered for indoor ceremonies, most likely for as long as the Scottish Government advises wearing them in enclosed spaces.
Mercedes also recommends that guests falling into the most 'at risk' categories for Covid-19 shouldn't attend weddings within the next few months but this, like many other issues, will be subject to how well the virus can be suppressed. This is why most of her clients have postponed until summer 2021, with May being the earliest date in her calendar next year.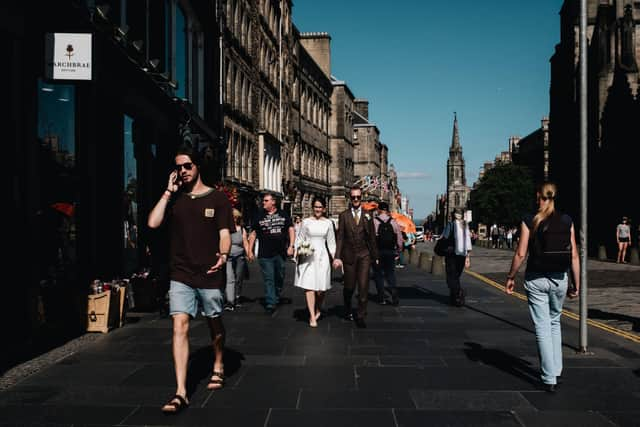 She also says there is the option of going ahead with an elopement or ceremony with a minimal number of celebrants and witnesses and then having the celebration on a bigger scale next year.
'New trends' could emerge
The Scottish Government guidance says that marriages and civil partnerships can take place with a "minimal number of attendees" during the second phase of lockdown easing, with restrictions set to be relaxed "beyond close family" during the third phase. Hygiene measures and other precautions, which could include social distancing, are likely to remain in the fourth phase.
Mercedes says she is struggling with the guidance right now because, even in the fourth phase, there is the possibility of social distancing still being in place.
She added: "I would have thought even if there is a second wave, which some people are suggesting, I would hope by late next spring we will be in the clear and we can get back to normal."
But she believes that the concepts of how to do weddings might start to move away from the 'big white wedding' with 200-plus guests to something more intimate while ensuring social distancing.
She says: "I do think there will be new trends emerging because of this. I definitely think small weddings will become more popular, with the guest count under 40 people.
"It's a really nice way of doing things, maybe splash out on a more elaborate meal or bar where you can have full conversations with all guests, whereas with 200 guests you are lucky if you can say hello to all of them."
Scarlett and Bell, which started five years ago, has a large proportion of American clients and the business focuses on promoting Scotland as a global location for getting married and always look to work with Scottish suppliers and caterers and florists.