How to Remove a Tick Correctly: A Step-by-Step Guide for Ticks, avoid Lyme Disease
You just found a tick burrowed into your skin, here's what you should do next to stay safe.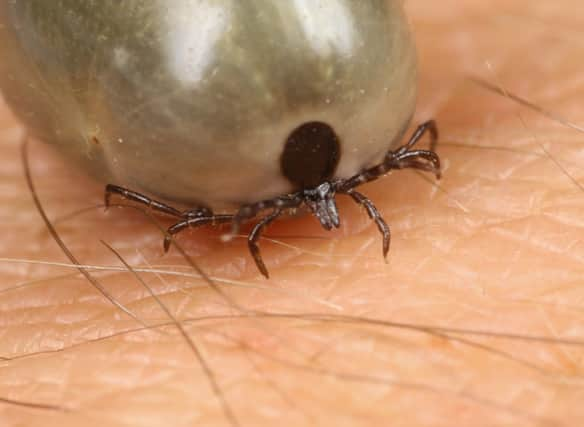 The Scottish Wildlife Trust reports that changes to our climate and vegetation in recent years have seen the detestable parasites we know as ticks "flourish" in Scotland. Ticks are also said to be 'most active' between March and October, so it pays to be extra cautious of them now.
They are known for being particularly widespread in the countryside and approximately one in 20 are said to carry the bacteria that causes Lyme disease which has been called a 'hidden epidemic'.
"There are several tick removal devices on the market, but a plain set of fine-tipped tweezers works very well."
Continue reading for more information on these "wee beasties", how to remove them and what you should do after being bitten by one.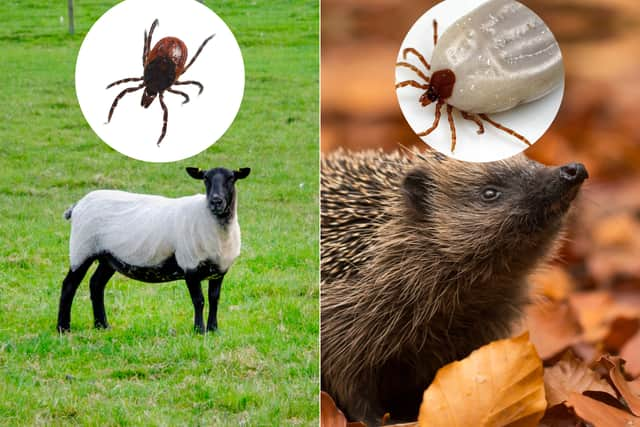 What are ticks?
According to NHS Inform: "Ticks are small, spider-like creatures which feed on the blood of birds and mammals, including humans.
"They vary in size, usually between 1mm to 1cm long. They have either 6 or 8 legs."
In Scotland, there are two primary species of ticks; Ixodes ricinus (sheep tick) and Ixodes hexagonus (hedgehog tick) - sheep ticks may be larger and have a wider range of hosts, but both function virtually the same.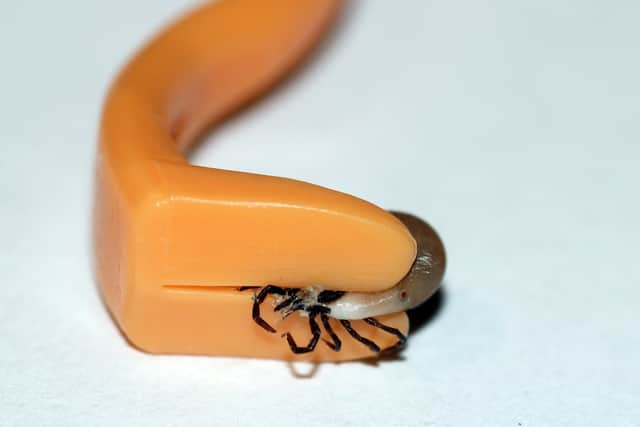 How to remove a tick
We recommend using a special tick removal tool (these can be purchased in pharmacies, outdoor shops and pet stores.) If you don't have one available, fine tipped tweezers will suffice or in dire circumstances you can attempt to use your fingernails but this should never be your go-to option.
Using a tick removal tool, grasp the tick's body as close to the skin as possible
Slowly pull upwards, take care not to crush the tick or it can partly remain embedded
Once removed, dispose of the tick and clean the bite with soap and water
Apply antiseptic cream onto the bitten area of the skin
Warning signs of a tick bite
If bitten, even if you have removed the tick as soon as possible, there is risk of getting a tick-borne infection such as Lyme disease. This bacterial infection causes a red or pink circular rash to develop around the bite.
Other complications to be aware of post-bite include:
Temperature of 38°C or above
Flu-like symptoms e.g., headache or joint pain
Swollen lymph nodes
I was bitten by a tick, what now?
The Scottish Wildlife Trust recommends: "If you have been bitten by a tick and think you may be showing symptoms of Lyme disease please contact your GP."
Your physician can observe and treat any symptoms of infection or, if necessary, prescribe a preventative antibiotic.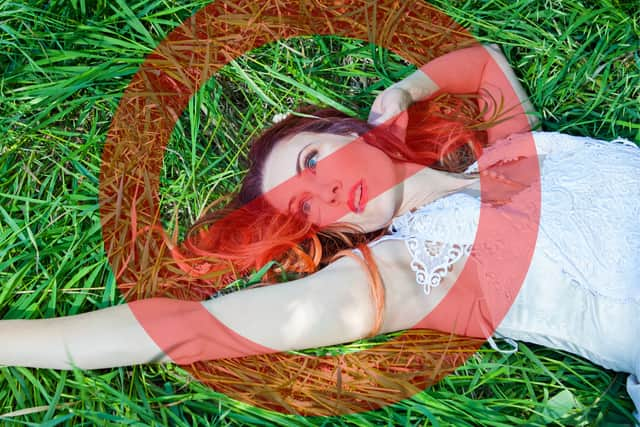 Preventing tick bites
Ticks don't fly or jump, rather they attach themselves to you when you brush against them in environments like forests, thick vegetation or long grass etc. Here are some recommended precautions:
Stick to paths and avoid dense vegetation
Cover your arms and legs and use insect repellent on exposed skin (check that it is specialised for ticks)
Use clothes that are light in colour so ticks stand out and can be more easily removed
After your walk, check yourself and your loved ones/dogs for any ticks - pay close attention to areas like the hairline, skin folds, behind the knees, between toes, navel, crotch and armpits
Comments
 0 comments
Want to join the conversation? Please or to comment on this article.