Help beat cancer step by step with Trossachs hiking event: How to sign up to support Cancer Research UK Big Hike
People are being urged to boot up for a big adventure as part of a stunning new fundraising challenge in the heart of The Trossachs.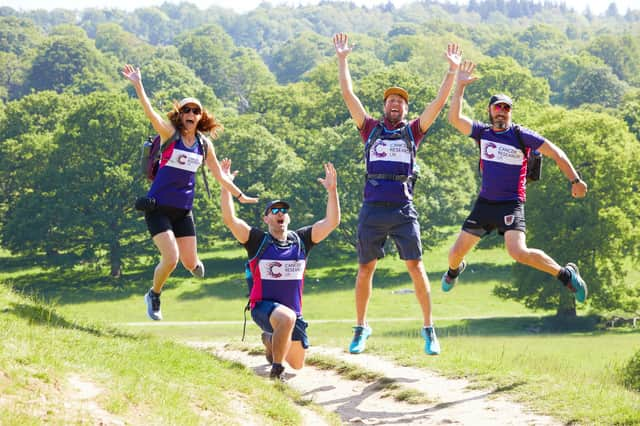 Suitable for everyone from first-timers, to regular ramblers or experienced hikers, the one-day event offers half or full marathon distances.
Or people can choose to take part in a shorter 10k option with their little hikers aged 12 and up.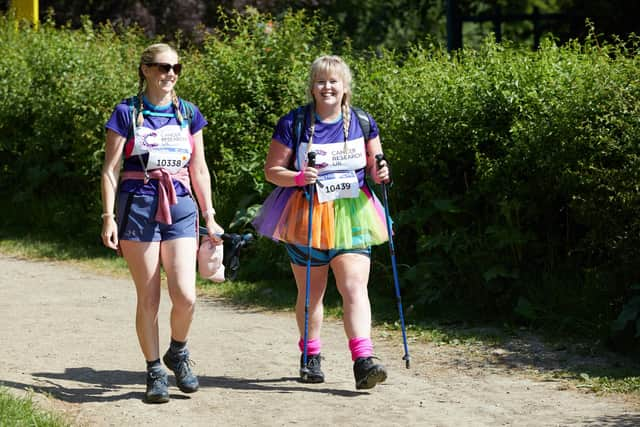 The entry fees for Big Hike 2024 are:
This covers the cost of staging the event series and means that money raised in sponsorship can go to help beat cancer.
Starting in Callander, the event will take in breathtaking views on the Rob Roy Way, past the Falls of Leny and along the banks of Loch Lubnaig.
Walkers will be supported every step of the way. The route is clearly signposted with friendly volunteers on hand, support points with snacks and drinks and a hot meal at the finish. Participants will also receive a Big Hike finisher medal and recorded walking time to recognise their incredible achievement.
Cancer Research UK has teamed up with hiking experts to provide a comprehensive 16-week training plan, so there's plenty of time to prepare for the challenge and fundraising advice is also available to help people make every step count.
Gareth Mulcahy, Head of Events and Sports for Cancer Research UK, said: "One in two people will get cancer in their lifetime*, but all of us can support the research that will beat it. That's why we're urging beginners and seasoned walkers alike to play their part and help our scientists to keep making new discoveries.
"Signing up for Big Hike is a great opportunity for people to set themselves an achievable challenge and enjoy some spectacular scenery – all in aid of a good cause.
"Whether supporters walk with friends and family or go solo and meet new people along the way, there's no greater motivation to take part than knowing you'll be helping to save lives."
In the last 50 years, Cancer Research UK has helped double cancer survival in the UK.
The charity invests around £33m in Scotland each year in some of the UK's leading scientific and clinical research. This includes supporting the work of the Cancer Research UK Scotland Institute in Glasgow, where researchers have expertise across a broad range of research areas and cancer types, including bowel and pancreatic cancer.
Gareth continued: "Thanks to the generosity and commitment of our supporters, together, we are beating cancer. Every day, people are being diagnosed earlier, have access to kinder and more effective treatments, and in some cases, are prevented completely.
"We want to bring about a world where everybody lives longer, better lives, free from the fear of cancer. By signing up to Big Hike The Trossachs and raising vital funds, people can help us take big steps towards more big breakthroughs."
* Ahmad AS et al, British Journal of Cancer, 2015