Are fireworks displays taking place in Scotland? What events will go ahead on Bonfire Night 2020 - and government guidelines explained
Covid-19 restrictions mean Guy Fawkes Night is set to be very different this year
Bonfire Night is synonymous with funfairs, sparklers and, of course, firework displays.
For children, teenagers and adults alike, it's one of the most-anticipated celebrations of the calendar year, with thousands of people making their way to their area's designated events.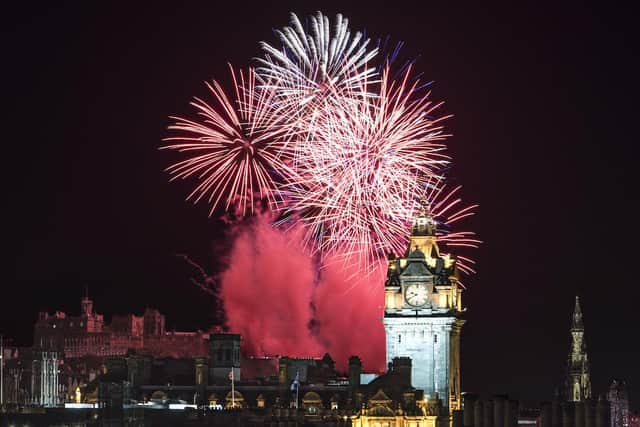 Due to the ongoing coronavirus pandemic and fears over social distancing, displays have been cancelled across the country.
You may be wondering if your local event is among those no longer happening, whether any replacement displays are taking place in Scotland and what the rules are when it comes to hosting your own Guy Fawkes Night.
Which fireworks displays have been cancelled this year?
In normal times, Scotland's cities are home to spectacular Bonfire Night events, incorporating everything from funfairs and fire-eaters to live music and food stalls.
That includes the spectacular show at Glasgow Green, set against the backdrop of the People's Palace, which is the largest firework display in the country with more than 50,000 people in attendance every year.
It's a similar fate for Edinburgh's biggest display at George Watson's, which draws in huge crowds and has been organised by charity Scottish Love In Action for nine consecutive years.
Inverness's Bught Park display, where 10,000 people gather on the scenic banks of the River Ness, has also been cancelled.
And, it's the same story for Aberdeen's famous Winter Festival, which sees 10,000 people a year gathering for the annual fireworks display on Aberdeen beach.
The situation is no different in Perth, renowned for its themed funfair and firework display at South Inch that attracts 6000 visitors each year.
And last, but not least, Dundee's Baxter Park event - which usually has live music and entertainment alongside a 25-minute long firework show - has inevitably been cancelled.
Are any fireworks displays still happening in Scotland?
Right now, there is one event which could save this year's Guy Fawkes celebrations in Scotland - although it's very different from the usual.
Errol, a picturesque village in the Perth and Kinross countryside, will host a drive-in fireworks show which organisers 21CC Fireworks claim is the first of its kind in Scotland.
The fireworks will be let off in Errol Airfield to music, and there's three themes for guests to choose from: Kids Movie Magic, The Greatest Showman and Ibiza Classics.
The latter is the only show with tickets remaining. The organisers are promising an "unforgettable party", with fireworks set off to an "iconic, summer holiday" soundtrack.
The event begins at 9pm on November 7 at Errol Showground, with the fireworks starting at 10pm. A ticket costs £38.08 per car: buy them here.
Can I host my own fireworks display?
The current Covid-19 restrictions for Scotland prohibit households from mixing indoors, although groups of up to six people from two households can still meet up at a social distance outdoors, which includes private gardens.
Deputy First Minister John Swinney said: "On Bonfire Night it is vital the public adhere to the rules on meeting up with other households to help stop the spread of the virus.
"We know that some people may consider using fireworks in their back gardens. If you do plan on using fireworks this Bonfire Night, please do so responsibly and safely.
"Adapting alternative celebrations and sticking to the rules in place can go a huge way to ensuring everyone's safety."