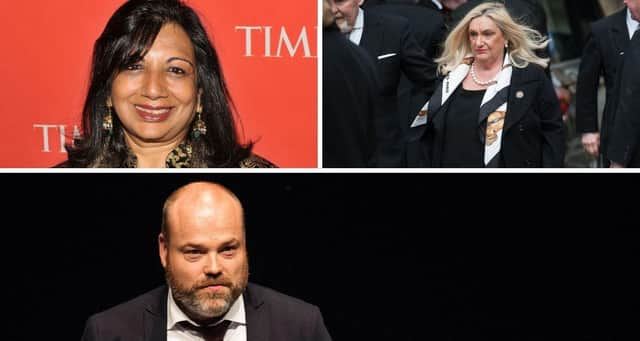 Scotland's Rich List: Here are the 10 wealthiest people in Scotland - and their net worth
More than a quarter of the combined wealth is in the hands of one person.
Each year, the Rich List special edition of The Sunday Times Magazine reveals the wealth of the 250 richest people in Britain.
The latest edition lists a record 177 billionaires in the UK, up six from 2021. The combined wealth of the UK billionaires is £653.122 billion, up £55.853 billion – 9.4 per cent – on the total wealth of the billionaires in the 2021 Rich List. Overall, the richest 250 in the UK this year are worth £710.723 billion, compared to £658.089 billion in 2021, an 8 per cent rise in a single year.
There are 10 billionaires at the head of the 2022 Scottish Rich List with a combined wealth of £23.054 billion. More than a quarter of this is in the hands of the person topping the list.
Some faces from previous lists have slipped from the top ten, including Monaco-based Jim McColl, 70, head of Clyde Blowers, the East Kilbride engineering operation, now worth £996 million, down £4 million after a fall in the value of investments, who has lost his Rich List billionaire status.
Ranked 12 in Scotland, worth £850 million, is Harry Potter author and Edinburgh resident JK Rowling, who has added £30 million to her personal fortune since 2021.