Exclusive:

Scotland's largest landowner Anders Holch Povlsen pours £44m into firm with NHS care home and luxury shooting lodge in pipeline

Anders Holch Povlsen has boosted his land and conservation firm with £44m of capital with his latest projects including the building of a NHS care home and the creation of more luxury visitor accommodation in the Highlands.
The Danish-born businessman, who owns 13 estates in Scotland and is worth an estimated £8.5bn, making him the richest man in the country, has boosted the finances of his Aviemore-based company Wildland Ltd as it faces down "strong recent headwinds" including energy costs and inflation. The value of its total shareholdings is now £296m.
The new capital comes after the firm's latest accounts reported a loss for 2022 of £6m, a widening from the loss of £5.4m for 2021.
A statement from Wildland said it remained "steadfast" in the investment of its 200-year vision for nature restoration of the "unique landscapes" under its custodianship, which span around 230,000 acres, and said it continued with its "ambitious pipeline" of natural heritage, landscape and community projects.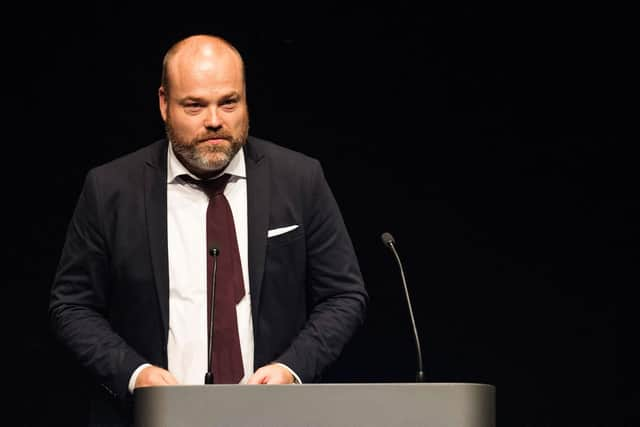 They include the £10m development of new 15-bed care home and GP surgery in Tongue, which Wildland Ltd will rent back to NHS Highland and Highland Council, and restoration of 19th Century shooting lodge Hope House which will ultimately sit in a chain of high-end holiday accommodation around Loch Hope in Sutherland.The investment in the lodge follows full restoration of Aldourie Castle on the banks of Loch Ness, where Mr Povlsen invited singing superstar Lionel Richie to perform at his 50th birthday celebration in the summer.
Tim Kirkwood, chief executive for Wildland Ltd, said: "Despite strong recent headwinds, including rising inflation and higher energy costs over the past 12 months, we remain steadfast in the investment and delivery of Wildland's 200-year vision for restoring and protecting the unique landscapes under our custodianship.
"For example, we continue to progress with an ambitious pipeline of natural heritage, landscape and community investment, including the recovery of native tree species and peatland restoration at scale, habitat recovery in the interests of biodiversity, and even leading on the development of a new health and social care hub in Tongue.
"In addition to our core purpose of regeneration, in the year ahead other capital investment focuses on the development of a truly world class portfolio of warm and welcoming, distinctive and authentic, design-led hospitality experiences like the recently reopened Aldourie Castle on the shores of Loch Ness and the forthcoming Hope Lodge on the north coast. These are unique additions to Scotland's global and premium visitor offering and key to driving sustainable growth for the company in the years ahead."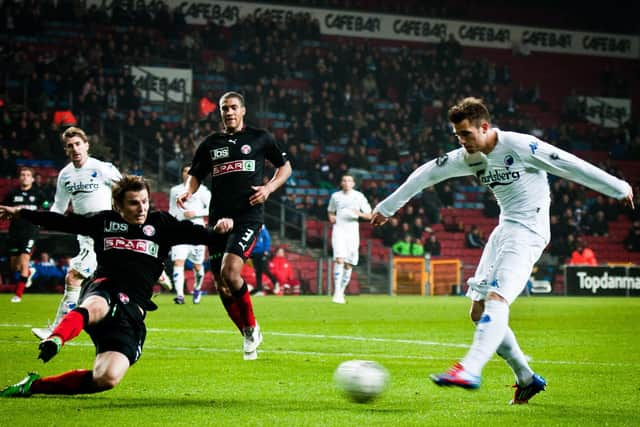 Wildland Ltd received planning permission for the North Sutherland Health and Social Care Hub earlier this month from Highland Council's North Planning Applications Committee with the green light coming after a long spell of trying to secure funding and agreement for new services in the area.
According to planning papers, the original site for the centre was on council-owned land in front of Lundies House, a B-listed boutique hotel owned by Wildland Ltd, with the company raising "significant concerns" that the care home would "adversely affect the setting of this protected heritage asset as well as the "iconic views" from the village to the surrounding Kyle of Tongue National Scenic Area.
Wildland proposed a new site for the development and agreed to help fund the project, according to official papers.
A report to committee said: "As such, Wildland have chosen to help support both the NHS and The Highland Council in delivering the new facility, proposing the development to be located on an alternative site within the Tongue SDA (strategic development area) with added value brought to the project by the provision of an additional budget to enhance the new facility."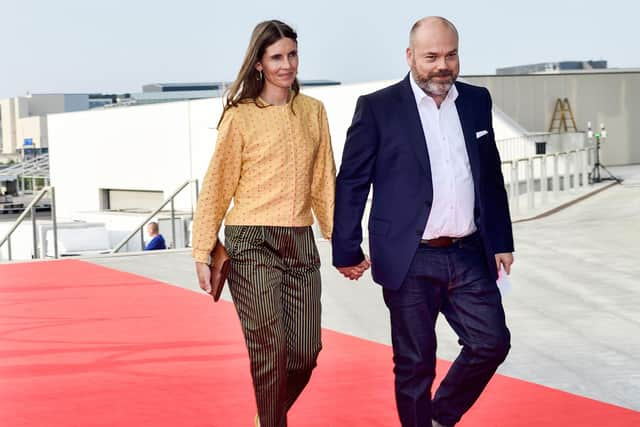 Wildland included a new GP surgery within the development to replace existing facilities in the town which were "near the end of their useful operation" and have now bought the land infront of Lundies House from the council while agreeing to create an open space on the site, which will remain undeveloped, the papers said.
Last December, members of Tongue Community Council met with a senior official from Highland Council and were told their opposition to the council's land sale to Wildland was putting the healthcare development at risk, according to reports in the Strathspey Herald.
Last night, a statement from Tongue Community Council said: "Tongue Community Council are delighted that the new care home has passed through the Highland Council planning process. This has been a long and challenging journey but, thanks in no small part to the efforts of Ngaire Mingham and her action group, we are looking forward to seeing a wonderful purpose-built building in Tongue.
"We recognise the innovative collaboration between NHS Highland, the Highland Council and Wildland Ltd will ensure that the needs of the elderly within our communities will be met for generations to come."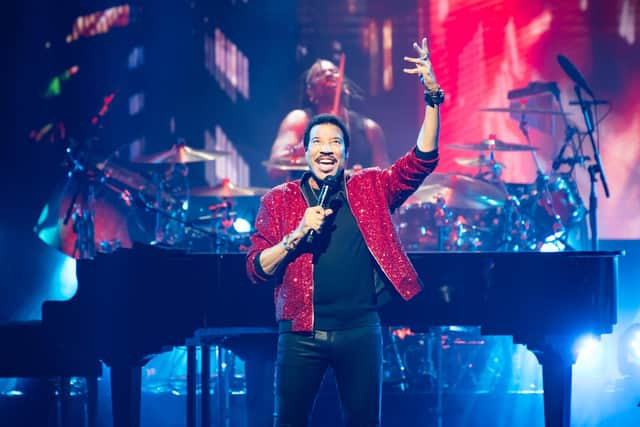 The care home is the latest project Wildland has funded in Sutherland, where Mr Povlsen owns a vast swathe of land covering around 44,500 hectares across seven estates including Eriboll, Hope and Strathmore.
In 2018, the company contributed to a £360,000 restoration of a viewing point at Castle Varrich – which looks out over Ben Hope and Ben Loyal and sits on the North Coast 500 - with the project carried out in conjunction with Historic Environment Scotland. Fiona Hyslop MSP, then Cabinet secretary for Culture, Tourism and External affairs, who opened the project, commended the work.
In 2021, Mr Povlsen's firm bought a new £245,000 lifeboat for the volunteer East Sutherland Rescue Association with crew member and trustee Hugh Fullerton-Smith praising the "amazing generosity" of the firm amid the growing challenges of keeping the waters safe given the surge of visitors to the area since the onset of the Covid-19 pandemic.
The lifeboat, in return, was called Wildland.
Meanwhile, the redevelopment of Strathnaver Museum near Bettyhill in Sutherland was secured with a £600,000 loan to its trustees with Mr Povlsen and a Sutherland building contractor also donating £11,000 worth of books to the library at Tongue Primary School, which sits close to his Hope Estate.
Mr Povlsen, who also owns the Jenners building on Edinburgh's Princes Street, made his fortune in fashion retail and is chief executive of the Bestseller portfolio, which now includes brands such as Jack and Jones, Top Shop and Vera Moda – which was founded by his father Troels Holch Povlsen with a single store in 1975. He also holds a large stake in online fashion retailer Asos.
As Wildland braces itself against economic headwinds, Mr Povlsen has made several other significant investments in the past year, including a majority stake in Danish football team FC Midtjylland.
As a majority stakeholder in Numis, Britain's largest investment bank, Mr Povlsen netted around £90m following its takeover by Deutsche Bank earlier this year, according to accounts.
Mr Povlsen made his first land purchase in Scotland with Glen Feshie in 2006, then stating he fell in love with the country as a boy during a fishing trip.
Latest accounts show that in 2022 Wildland posted turnover of £4.2 million, up from £3.7m in 2021, but cost of sales also grew, to £5.4m from £3.9m, with the firm citing the challenges of "operational difficulties linked to the pandemic and rising costs pinned back performance".
Its loss for the year, after tax and attributable to all owners of the parent company, came in at £6m, a widening from the loss of £5.4m for 2021, although the firm said it expected to achieve profitability over time. It also injected more than £33m into the business during the year, having put nearly £37m in during the prior 12 months.
As Mr Povlsen embarks on nature restoration across his Scottish estates, he has registered several carbon credit schemes which could offer lucrative long-term returns for peatland restoration and woodland planting across thousands of hectares.
It comes as the Scottish Government prepares to publish its next Land Reform Bill, due in December, which aims to tackle long-standing concerns about the highly concentrated pattern of land ownership in rural Scotland.
Among early proposals are a public interest test for transfers of large-scale landholdings, which could be set at 3,000 hectares – around 7,400 acres. It aims to prevent transfers that could exacerbate existing patterns of concentrated landownership while creating an opening for community groups to exercise a new right of first refusal to acquire large parcels of land.
Some have said the 3000 hectare limit is not radical enough with Highlands and Islands Enterprise (HIE) suggesting a 1000-hectare limit and the Labour MSP Mercedes Villalba bringing forward a draft bill to reduce it to 500.
Earlier, Mr Povlsen said he found it "impossible" to comment on proposals for the lowest limit.
Comments
 0 comments
Want to join the conversation? Please or to comment on this article.