Martyn James
Do you know how much money you'll get when the time comes to claim your state pension? According to research from Royal London, over half of us have not checked our State Pension forecast, which tells you how much money you've built up so far and how much you're due to receive. Almost half of people don't know the earliest age they can claim their state pension.
This is scary because the same research shows that over one in five people aged 66 or over said that the state pension is likely to be their only source of income in retirement. And a third said it will be their main source of income.
Here's a confession. Pensions are my weak spot when it comes to financial advice. Like most people, I find pensions confusing and hard to get my head around (and I trained as a financial advisor). Yet I still feel a sense of unease when thinking about the provisions I'm making for my own retirement.
So for the column this week I've called in an expert. I've asked the legendary consumer finance specialist and my fellow TV expert from Rip Off Britain, Sarah Pennells, to explain everything for us.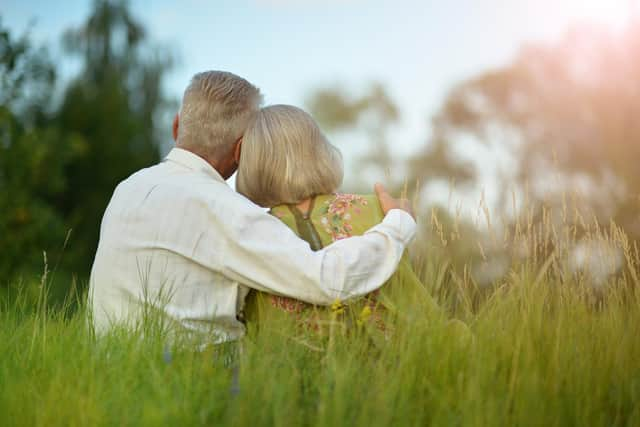 A plain English guide to the State Pension
There has been quite a bit of fiddling around with the age that you can claim a pension over the years. For people in their 40s to mid-60s the state pension age is between ages 66 and 68 depending on when you were born. Bear in mind the Government might choose to make changes to this in the future (don't expect it to come down!)
The amount of State Pension you get depends on your National Insurance contributions. Most people under state pension age typically pay National Insurance contributions on any income they earn.
But if you don't pay National Insurance, you might be surprised to find that you are still getting National Insurance credits. You may get the credits if you're claiming state benefits because you're ill or unemployed, or if you're claiming Child Benefit for a child under 12 years of age.
In summary, you'll get a proportion of the new State Pension if you have between ten and 35 'qualifying years'. What qualifying years means in English is when you've earned a certain amount of wages through your job or you've received applicable state benefits".
How do I know if I'm not contributing enough to the State Pension?
Sometimes you may have gaps in your National Insurance record. This could be because you were:
Employed but had low earnings
Unemployed and were not claiming benefits
Self-employed but did not pay contributions because of small profits
You may be able to make up these gaps and so increase your State Pension. For example, you could pay voluntary National Insurance contributions or apply for National Insurance credits. You can find out more by visiting the government website or by calling the National Insurance helpline on 0300 200 3500. Make sure you have your National Insurance number handy if you call the helpline.
How to get back in control of your state pension
Surprisingly, given that we tend to think of pensions as too complicated to grapple with, it's actually quite easy to find out the status of your State Pension. All of the information you need is on the Gov.uk website. That's not the easiest to navigate so:
You can also get free help and advice on the Government backed website Money Helper if you are worried you're not going to have enough money for retirement.
Martyn James and Sarah Pennells are leading consumer rights experts, TV and radio broadcasters and journalists. Visit martynjamesexpert.co.uk/
Comments
 0 comments
Want to join the conversation? Please or to comment on this article.