Inflation today: What is food inflation and what does high inflation mean for Scotland? 📈
UK inflation shot up unexpectedly last month – it comes as vegetable shortages pushed food prices to their highest rate in nearly half a century.
UK cost of living increased at its fastest rate in four decades. It comes asas soaring energy bills put millions Brits under pressure. Consumer Prices Index (CPI) inflation rose to 10.1% last summer, the Office for National Statistics (ONS) said. The ONS estimated it as the biggest cost of living jump since February 1982, when CPI reached 10.4%.
Now, the ONS has revealed CPI inflation rose to 10.4% in February from 10.1% in January.
That is despite Most economists forecasting CPI to fall to 9.9% in February.
This surprise jump follows food and non-alcoholic drinks prices rising by 18% year-on-year in February, up from 16.7% the previous month. This is the highest level since as long ago as August 1977.
Experts say shortages of products like such as tomatoes and peppers in recent weeks were largely behind the rocketing food inflation.
Chancellor Jeremy Hunt said: "Falling inflation isn't inevitable, so we need to stick to our plan to halve it this year"
What is inflation?
In terms of economics, inflation refers to a general increase in prices and a fall in the purchasing value of money. When the general price of items rises during inflation but the value of money stays the same, consumers can buy fewer items and goods for the same monetary sum.
On a small scale, inflation can be good for the economy, as it encourages shoppers to buy goods sooner, boosting businesses in the country. This has also been shown to improve productivity not just for businesses, but also for workers.
What does high inflation mean for me as a customer or saver?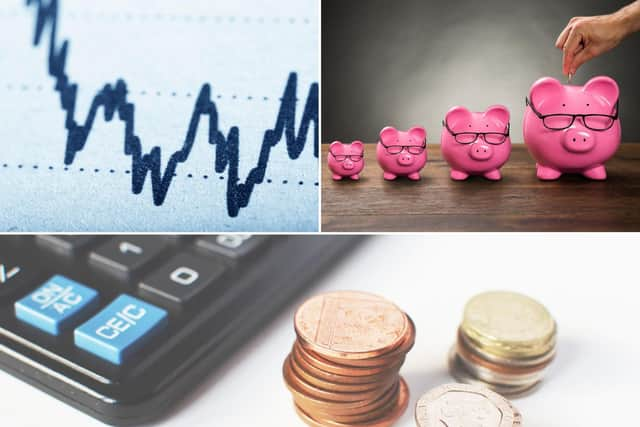 High inflation, therefore, is when prices for goods and items is unusually high. Shoppers can therefore get less for their money when purchasing.
Although a little inflation can be positive, it can also damage individual finances, depending on the circumstances.
High inflation is also generally bad for savers, as low interest rates combined with rising inflation means that there is less chance of seeing a return on money in savings accounts and investments.
Interest rates set by the Bank of England affect lending and mortgage rates across the UK, including Scotland.
In addition, many of the effects of high inflation will affect households in Scotland, as well as other countries in the UK.
Additional reporting by PA.
Comments
 0 comments
Want to join the conversation? Please or to comment on this article.