Edinburgh lawyer helps families cope with a sudden death
As we enter a new year with fresh hopes mixed with trepidation, many of us will sadly have to deal with the death of a loved one. In a time of uncertainty, Gibson Kerr can guide you through what's needed.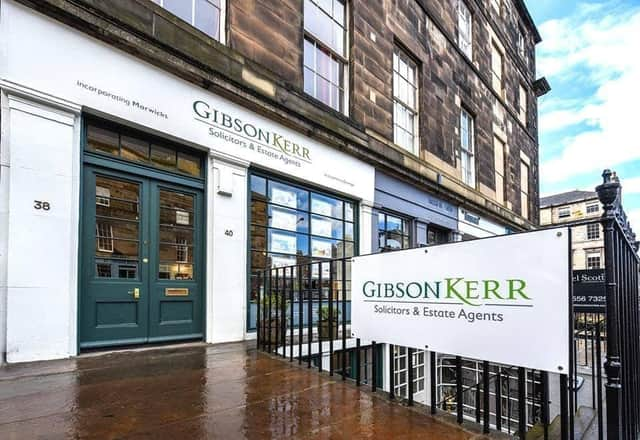 Do you need support? This Edinburgh firm can help at the most crucial time.
For those nearest to the person who has died, whether it is a relative or the executor appointed by them, it is important to understand what the next steps are. (click here for more https://bit.ly/3frdO2u)
Registration offices in Scotland are currently open to the public, but like all services, this could change if new regulations are imposed due to Covid. Get in touch with the local office and they will arrange a suitable time with you to obtain all the details they need to register the death. The medic who certified the death will ensure the registrar is provided with the medical certificate they need.
During your meeting, the registrar will ask you questions such as the deceased person's full name, date of birth, parents' names, occupation and marital status. You will be asked to approve the draft death certificate and it will be electronically signed on your behalf and a copy emailed to you.
More information regarding the current process for registering a death in Scotland can be found on the National Records of Scotland website.
The next step will be to organise the funeral, and you should contact a funeral director to begin arrangements. If your loved one had a funeral plan you should contact the plan provider to find out which elements of the plan can still be carried out. Alternatively, if there is a will, it may contain the deceased's funeral wishes and nominate the person who can make the arrangements.
At this uncertain time, public restrictions and COVID guidance may quickly change, and this may have an impact on the plans for a funeral service, so please bear this in mind and discuss it with your chosen funeral director. It is wise to have a back-up plan, should in-person gatherings be prohibited.
If there is a will which names you as executor, you will be responsible for administering the estate. This involves ascertaining the deceased's assets and their values. You will need to establish if a Grant of Confirmation (probate) is required to enable you to close the accounts and sell/transfer the assets. Each bank will advise you whether they require a Grant of Confirmation to deal with the accounts they hold. Most banks have a telephone or online service for notifying them of the death, or a postal address to write to.
Once you have obtained all of the information about the assets, you will complete the application for Confirmation (if required), including an inventory of the assets. The sheriff courts have recently begun accepting new applications for Confirmation, at 10 sheriff court "hubs" throughout Scotland.
If inheritance tax is payable, you will need to complete an inheritance tax account and payment can be made by bank transfer to HMRC.
If there is no will, the intestacy procedure will apply. Applications for appointment as executor must be submitted to the sheriff court, although the process may take longer than usual with the courts working with restricted numbers of staff.
The personal law solicitors at Gibson Kerr are happy to help you with the process of administering an estate.