Travelling is one of my favourite things in the world, but there are a lot of things that can go wrong that you can prepare for.
So for this week's column, here's my whistlestop tour through all the latest travel tips you need to know, from making the most of your money to keeping your phone charged.
Never buy cash at the airport as the rates and fees are almost always terrible. The same goes for selling back any leftover currency on your return.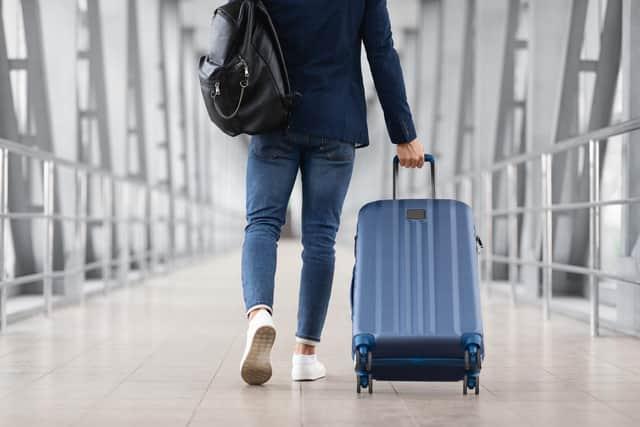 Be wary of using high street bank debit cards. They charge fees for converting your cash in to foreign currency along with a range of other fees. Research recently found that the average family spent £212 in hidden fees on debit cards while away.
Consider taking out a 'currency' debit card. These work differently to 'pre-paid' cards that you load with cash to spend on holiday. Instead they draw down cash from your existing accounts so you have 'chargeback' protection if something goes wrong. The best one I've tested is the Currensea card, which has the best rates for currency and tells you them in real time.
When paying by card pick the local currency to avoid poor exchange rates – though do keep an eye out for any extra service charges that might appear on the machine too.
If you take out cash, then split it between wallets, purses and secured spaces (like hotel safes) when not using it. If something goes wrong you don't want to lose all access to money. Have a look at the 'phone paying' versions too.
Save the emergency contact numbers for your bank, credit card and travel insurance providers on your phone, just in case you need to make a claim.
Don't leave cash or your valuables in your suitcase unattended – and that includes at the hotel while waiting to check in or after you've checked out. I've seen insurance claims rejected on this basis.
Airlines have hiked their prices for most things this year, from seat allocations to paying for a pack of Pringles. Check your ticket in case you have assumed that your booking came with a hold bag – lots of people have told me that they only discovered at the airport that their 'included' bag was a tiny cabin one.
If you're unable to travel this year and your airline voucher is likely to expire, you can ask for a refund if the business didn't give you a choice about accepting a voucher. Ask to make a formal complaint if they say no though.
Costs for everything are more expensive this year. So don't get flustered when heading to restaurants or visiting tourist attractions. Use live currency rates to see what things are actually costing in pounds, so you know if you're being ripped off.
Car hire firms will do their best to squeeze you for extra cash at the airport. You can buy an 'excess fees' insurance policy (essential) in the UK for the make and model of the car you have booked in advance, which could save you hundreds of pounds.
A top-of-the-range travel insurance policy is vital for foreign travel. Why not save or photo your documents so you have the policy number and emergency phone telephone number to hand, just in case something goes wrong? Make sure you check the policy limits and 'key facts' so you know what you're covered for.
My ultimate top tip is pack at least two good battery packs and charging cables. Your phone is your ticket and usually has all of the important details for your holiday on it. Don't risk it running out of charge at a vital moment.
​Martyn James is a leading consumer rights campaigner, TV and radio broadcaster and journalist.