All Scottish paper £20 and £50 notes must be used by October
Scottish paper banknotes are actively being removed from circulation across the country to be replaced with long-lasting Polymer substitutes.
The latest notes to be withdrawn from use are paper £20 and £50 notes, meaning people could be refused from using them from 1 October.
Businesses and shops will no longer be obliged to accept the paper notes from that date.
However, people will still be able to exchange them at their bank branch.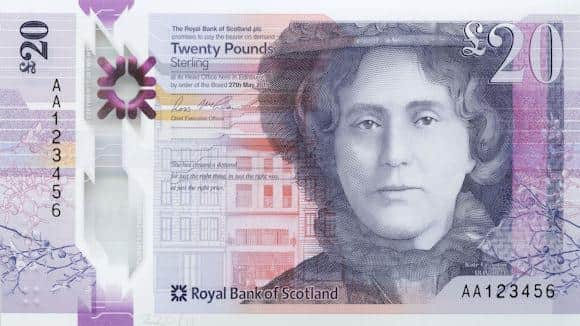 The Post Office will also continue to accept paper notes following the deadline, as will some building societies.
The Committee of Scottish Bankers (CSCB) announced the deadline on behalf of the Scottish note issuing banks - Royal Bank of Scotland, Clydesdale Bank, and Bank of Scotland.
Customers can exchange their paper notes free of charge, while non-customers can exchange notes from the issuing bank up to the amount of £250, provided they present valid photographic ID.
The Bank of England's deadline for withdrawing £20 and £50 paper notes is also September 30.
Comments
 0 comments
Want to join the conversation? Please or to comment on this article.