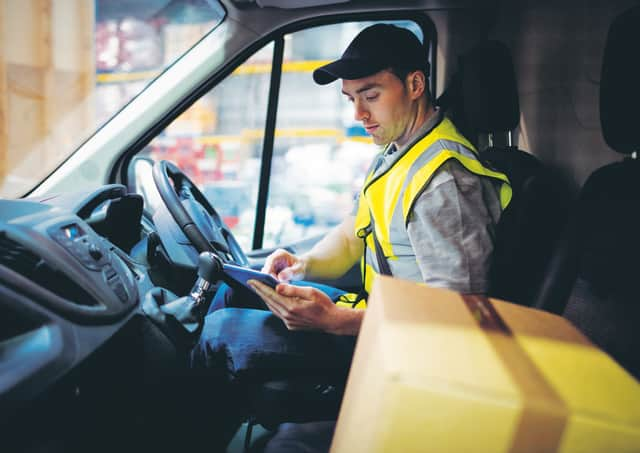 Delivery complaints are soaring
I've spoken to consumer rights campaigner and Resolver's chief executive, Alex Neill, to take me through some of the recurring themes behind the stats.
Even though Resolver's data only covers the first month of lockdown, the Covid-19 pandemic has still had a huge impact on complaints. By far the biggest problem is getting a refund out of airlines and travel companies, with people reporting particular difficulties with online travel and holiday companies. If you're worried about upcoming holidays, get in touch for all the latest advice.
Some long-standing problems are still leading people to make complaints, with payday loan disputes up 220 per cent, while 31,000 people complained about packaged bank accounts. Problems with these products have been around for years, but the fact that numbers are still this high means many people only recently realised they had a right to complain.
In just 18 months, Resolver helped sort out over 9,000 complaints about "buy now, pay later" credit. Buy now, pay later credit has had a total makeover and is now sold as a "lifestyle choice" when you shop online. I believe it's even harder to understand how it works and what can go wrong if you don't pay or return goods on time.
Complaints about parcel delivery are up a whopping 155 per cent to 90,000 cases last year. Add in complaints made direct to the shops and those numbers go over 200,000. Even before lockdown, we were ordering more and more things online. Delivery companies are clearly very busy, but this dramatic change in the way we shop has also brought major problems. You have a lot of rights in this area, but in short: the shop you bought the goods for is responsible for making sure the items are in your hands.
If there's been one abiding theme over the last year it's that people are increasingly angry about poor customer service and how many businesses are making it next to impossible to contact them. Well over half of all complaints mention customer service or contact problems. Chief among the bones of contention are online forms and "non-response" emails, rubbish chatbots and phone lines that you can't find or get through on. We're working with businesses and regulators to tackle this problem head-on.
Getting help doesn't have to be hard
Amidst all the current challenges we collectively face, are lots of situations we don't think about unless something goes wrong, such as pet insurance claims, neighbour and landlord disputes, missing passports, crafty fraudsters and so on.
For many people, making a complaint can often seem like hard work. But it doesn't have to be. If enough people say that something is unacceptable, change can and will come. So don't give up. Make your voice heard.