Life is paused but bills are always with us
Whatever plans you'd made for the Easter break – a trip abroad, a visit to family, a church service – no doubt the reality won't be quite what you imagined before life in lockdown began. Personally, I'm trying not to torture myself with the thought that in a coronavirus-free world, I would be trekking in the Himalayas right now instead of holed up in my poky flat.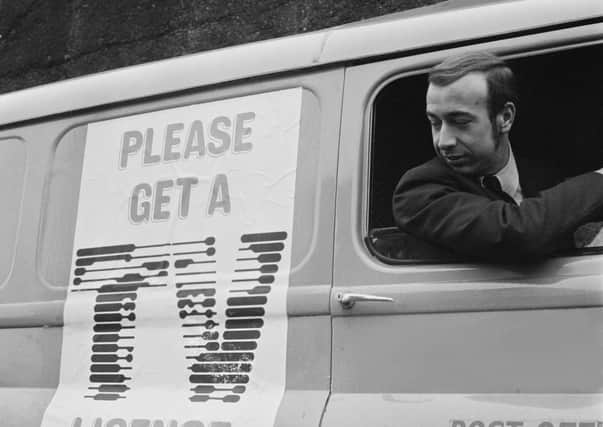 Of course, a cancelled holiday is among the more innocuous consequences of the outbreak.
But while it's affecting almost every aspect of our lives, it doesn't seem to have had much of an impact on the myriad price hikes that kick in at this time of year.
Here's a round-up of bills that are set to rise this month, how you can minimise them, and what to do if you're struggling to pay.
Every local authority in Scotland has put up its bills for 2020-21, in most cases by 4.84 per cent.
Unlike many other household bills you don't have the option of switching to cut costs (unless you take the drastic step of moving to a property in a lower council tax band), but make sure you're not missing out on one of the discounts and exemptions.
A recent Which? Money investigation found that just a fraction of eligible households are claiming the disabled band reduction.
This is a discount equivalent to moving one band lower, which you could be eligible for if you've had certain adaptations made to your home to accommodate a disability.
Many councils require you to apply for the reduction every year, but they'll often backdate your claim to the year you became eligible, meaning you could get a sizeable refund the first time you apply.
In some circumstances you might be exempt from council tax altogether, but these aren't well-known. Just a fifth of Which? members we surveyed knew you don't have to pay if you leave your home empty to go into long-term care or hospital.
Challenging your council tax banding is another route to bringing down your bill if you think your home was wrongly classified. While making an appeal could end up bumping you into a higher band, the risk is small.
Of the 36,000 cases resolved by the Scottish Assessors Association in 2018-19, nearly a quarter saw their bills drop and not a single person saw their bill rise.
If you're on a low income and struggling with your council tax bill, you may be eligible for the Council Tax Reduction Scheme. To meet an expected increase in applications for the scheme, as well as for social security benefits, the Scottish government has announced that it is setting aside an extra £50m of funding.
Many of the UK's biggest mobile networks put their prices up around this time each year in line with inflation. If you're on a pay-monthly deal with Three or O2, for example, you'll be seeing your bill go up by 2.7 per cent.
If you're out of contract, take this as your cue to shop around for a better deal – or haggle with your existing provider. But if you're mid-contract, you'll have to sit tight to avoid being hit with an exit penalty.
The networks have put various measures in place to support customers through the coronavirus outbreak. None will apply any data charges for accessing NHS advice online, for example, while Virgin Mobile and Sky Mobile are giving pay-monthly customers an extra 10GB of data for free.
Vodafone has given free unlimited mobile data to half a million pay-monthly customers and all those working for the NHS.
Check with your provider to see what it's offering.
A colour TV licence has this month gone up £3 to £157.50 a year. At the moment, licences are free for over-75s – this exemption was set to end on 1 June, but the BBC has said it will continue to cover the cost for an extra two months in view of the "exceptional circumstances" caused by the coronavirus outbreak.
If you're on a standard, default or out-of-contract tariff with your energy supplier, your bills will be subject to the energy price cap. The level of the cap is recalculated by regulator Ofgem every six months, and it has fallen this month, meaning you'll see a small but welcome price drop.
But you'd save much more – typically £305 a year, according to Ofgem – by switching from a tariff at the level of the price cap to a cheaper deal.
Whatever tariff you're on, the fact we're all now spending more time at home means our bills are likely to go up as we're using more gas and electricity. To keep costs down, look at replacing traditional light bulbs with energy-saving bulbs and give your supplier regular meter readings (unless you have a smart meter) to make sure you only pay for the gas and electricity you're using.
If you're struggling to pay your gas or electricity bill as a result of the coronavirus outbreak, you'll be able to get support from your supplier. Get in touch with them as soon as possible to discuss your options, which could include payments being reassessed, reduced or paused.
Companies will not be allowed to disconnect credit meters during the outbreak.
Jenny Ross is the Editor of Which? Money