Popular social media app TikTok could face a ban in the UK amid security concerns over children's privacy.
The app is currently being investigated by the Federal Trade Commission (FTC) and the US Justice Department amid allegations it had breached a 2019 agreement aimed at protecting children's privacy.
Will TikTok be banned in the UK?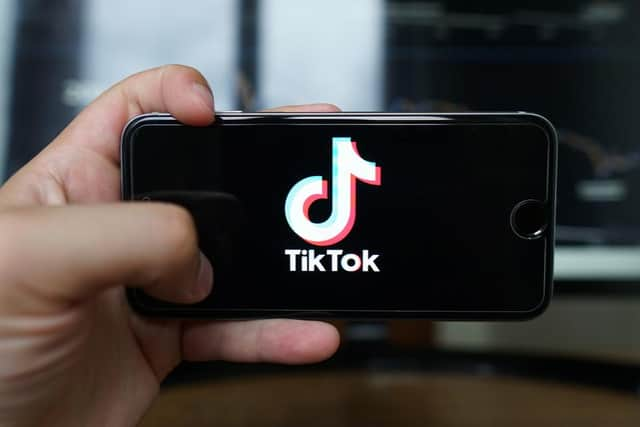 The ban on the social media app in the UK is "plausible", but "less likely" than in some other countries, an industry expert has said.
US Secretary of state, Mike Pompeo, said on Monday (6 July) that the Trump administration was "looking at" banning Chinese apps, such as TikTok, after suggesting it shared information with the Chinese government.
The Chinese-owned app, which is used to create short dance, lip-sync and comedy videos, has denied claims any information has been shared.
However, the platform was among more than 50 China-linked apps that were banned in India just last week.
Social media consultant and industry expert Matt Navarra said the perceived risks surrounding a number of Chinese-owned apps was fuelling much scrutiny, but said a ban on TikTok in the UK was highly unlikely.
Mr Navarra said: "The concerns held about China and Chinese companies by the US and UK may well be similar, but the way it seems to be approaching them seems to be diverging.
"Just because the US is considering banning TikTok doesn't mean the UK will follow. US anger over the UK's decision in January to stick with Huawei equipment for 5G networks shows the UK is willing to go its own way on issues relating to China.
"Although plausible, a TikTok ban in the UK feels less likely at this time, much to the relief of teens across the country."
Has TikTok breached a privacy agreement?
The Center for Digital Democracy and Campaign for a Commercial-Free Childhood, among others, asked the FTC to investigate allegations it had breached a privacy agreement announced in February 2019.
It was claimed that TikTok failed to delete videos and personal information about users aged 13 and under, as it had agreed, among other violations.
However, a TikTok spokesman said that the company takes safety seriously for all of its users, and told Reuters that in the US they "accommodate users under 13 in a limited app experience that introduces additional safety and privacy protections designed specifically for a younger audience."
National security concerns have also been raised in the US regarding TikTok's handling of user data.