How do you protect big money in limbo?
Q I've sold my property but due to coronavirus, I won't be able to complete on my new home for a number of months. I'm going to end up with hundreds of thousands of pounds in my bank account for at least three months, and I've read that I can only safely hold £85,000. What should I do?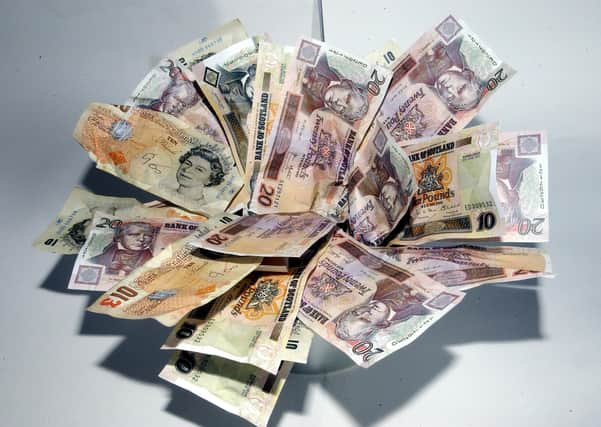 A The £85,000 figure you're alluding to describes the Financial Services Compensations Scheme (FSCS) limit for savings. This is a scheme that protects some of your money if the company you hold it with goes bust.
The FSCS covers savings, bank account balances, mortgages, insurance and investments, but crucially, you'll only be protected if the firm with which you hold is authorised by financial regulators to provide the services you are using. If they aren't (like some investment schemes), you're unlikely to get any money back from the scheme if the firm goes bust.
I'm going to focus primarily on savings and bank accounts as, given the short timeframe between selling your property and buying a new one, you won't be thinking of investing your funds.
The FSCS protects up to £85,000 of savings per individual, per financial institution. This is a crucial thing to understand as you may believe that having your money spread across two or three banks would give you double or triple the cover. This is true in many instances, and could well be a tactic to consider (more on this later).
However, some banking brands share an "authorisation", which means that although you may have spread your money across two banks, you only have one amount of cover. A good example of this is First Direct and HSBC – operated as separate banking brands but sharing an authorisation, giving you just £85,000 of cover no matter how much you spread across the two brands. Which? has a tool at which.co.uk/fscs that allows you to see how much cover you have with dozens of banking brands.
There's good news for you and your situation. The FSCS covers temporary high balances up to £1 million for six months (from the date the funds hit your account). This gives some protection and peace of mind to people who are receiving the proceeds of a house sale, inheritance or even insurance payouts.
If you expect the completion of your property to take longer than six months, however, there are options available to you. These require a bit more active management of your money.
One of the simpler solutions would be to look to an institution called National Savings and Investments (NS&I). This is not part of the FSCS for one good reason – 100% of your money is backed by the government. The maximum you can deposit is £2m, way more than you say you need.
The only way you could lose your money would be if the UK government goes bust. And if that happens, we all need to be worried about our finances, FSCS or no FSCS. NS&I offers a range of savings accounts, but you'll probably want to select an easy access account (called the Direct Saver) so that you can quickly withdraw your funds when required.
The alternative could be to spread your money across a range of banks, ensuring that you fully understand what levels of cover you have with each brand. If you have a joint bank account with the co-owner of the property (say, your spouse), your FSCS cover doubles from £85,000 to £170,000. So if you had, say, £250,000 from the sale of your property, you could deposit it in one joint account and one individual account, and benefit from £255,000, rather than three separate accounts individually.
There are some relatively new services called savings platforms, offered by the likes of Raisin, Octopus Cash and Hargreaves Lansdown, that will enable you to do this from one website. This is a bit like a concierge service for your cash, working with a selected number of banks and building societies and helping source savings accounts for you. This means you're saved the job of having to shop around for the best rate, and can sometimes find exclusive accounts that aren't available elsewhere.
If the deposits are held in your name via these platforms, you will be covered by the FSCS for each account you hold. However, if the savings platform itself fails – as opposed to a bank or building society – the FSCS says they generally won't be able to compensate, as the service provided by the savings platform is not a regulated activity.
All of the providers mentioned have confirmed that money is always held in accounts covered by the FSCS or an EU equivalent.
Gareth Shaw is Head of Money at Which?
Comments
 0 comments
Want to join the conversation? Please or to comment on this article.