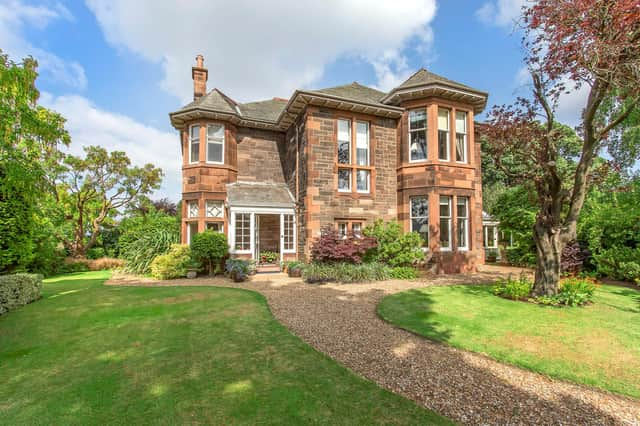 An outstanding 19th century detached villa in leafy Morningside has gone on sale, offering one lucky family a once-in-a-lifetime chance to own a slice of Victorian elegance.
At over 130 years old, Southleigh, 9 Hermitage Drive, has only been called home by four families to date. The current owners have now decided it is time to pass on the baton to those looking for ample indoor space, period features, grandeur and a large garden.
Christopher Gray, son of the current owner, said the house was an enchanting place to grow up, with many happy memories: "It was a hub for all our family and friends, we had fabulous parties and it was always full of life.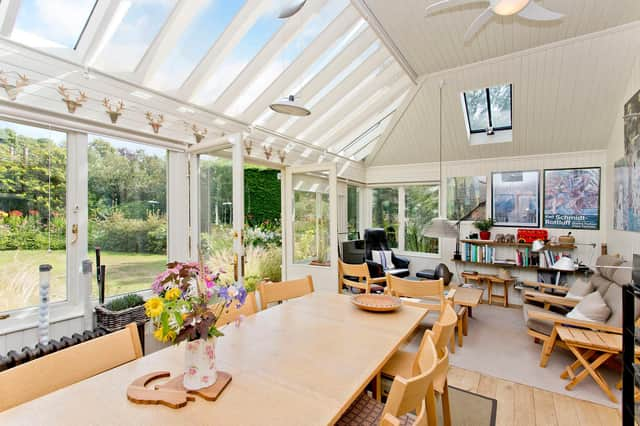 "The house was always filled with music, the piano, cello, violin or guitar, and opera through every room. And the garden was great for us as kids playing, rugby, golf, tennis and cricket – my parents had to repair a fair few broken windows though!"
Despite its ability to be filled with bustle and cheer, this is a tranquil home with nearly half an acre of land, which will woo you into believing you are in a verdant, rural setting, rather than 3.6 miles from Princes Street.
It's an imposing, stone-built home which is very easy-on-the eye, nestled behind hedgerows. Formed over two levels particular note should be given to the principle accommodation which includes: breakfasting kitchen, dining / music room, garden room, drawing room and parlour.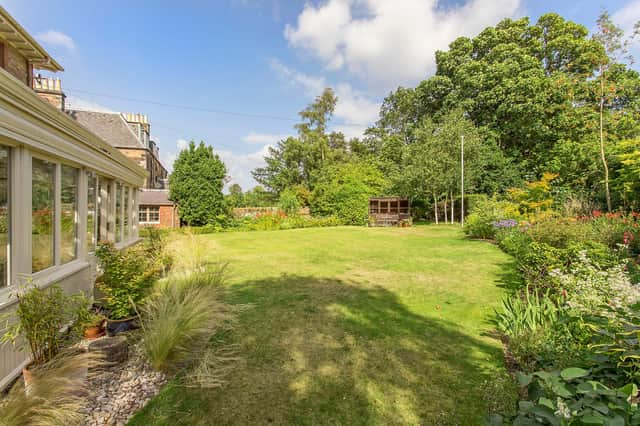 Step outside into the well-established gardens, either via the garden room, rear porch or front door, and see the summer house, a workshop and tool-store plus a large double garage. There's a five car mono block driveway behind electric gates accessed via Corrennie Gardens.
Chris added: "My parents have lived here happily for 40 years and raised their family of three – this will be the perfect home for another family wanting the delights of Edinburgh on their doorstep but with plenty of space to grow."