Three of the best Scottish homes with grounds and project potential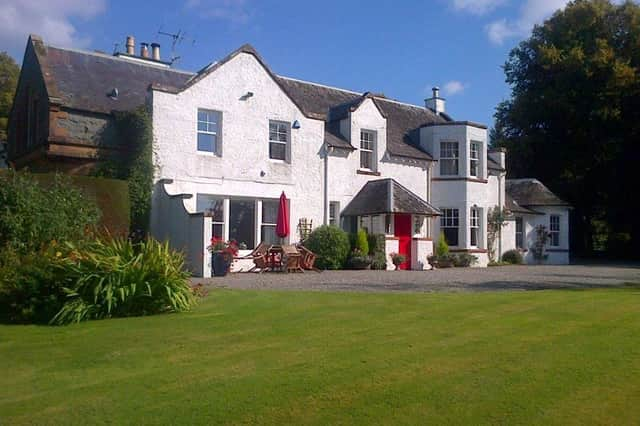 Homes with amenity grounds and outbuildings offer a wealth of possibility, says Kirsty McLuckie.
Country buyers consistently demand a little more than most from their homes.
Properties with potential, either with land, outbuildings or natural features such as grazing or ponds are much sought-after and while most moving from the city to the country will have a relaxed lifestyle and an accessible location on their wish lists, the potential to grow vegetables, raise livestock or convert existing buildings is always a big draw.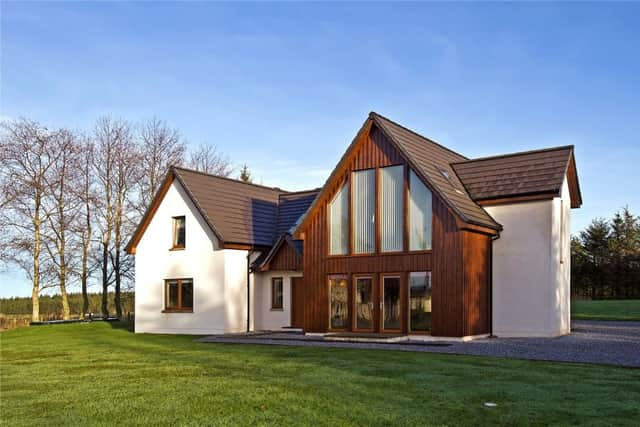 David Corrie, senior surveyor and head of residential sales in the Castle Douglas office of Galbraith says that requests for amenity land have not diminished.
He says: "There is continuing strong demand for smallholdings and lifestyle farms from customers based all over the UK."
Corrie says that buyers' budget for such properties is anything priced between £200,000 and £525,000.
"These have ranged from larger properties which offer the purchaser the opportunity to continue an established small-holding, with sheep or cattle, to country houses with only three or four acres of land in total, perhaps used for grazing or a paddock.
"This sector of the property market is extremely buoyant."
Other extras on buyers' wish list might include access to water and outbuildings which can be used as hobby rooms, gyms or offices.
Picture: Strutt and Parker
Hanmer Lodge near Buckie in Banffshire offers a range of amenities.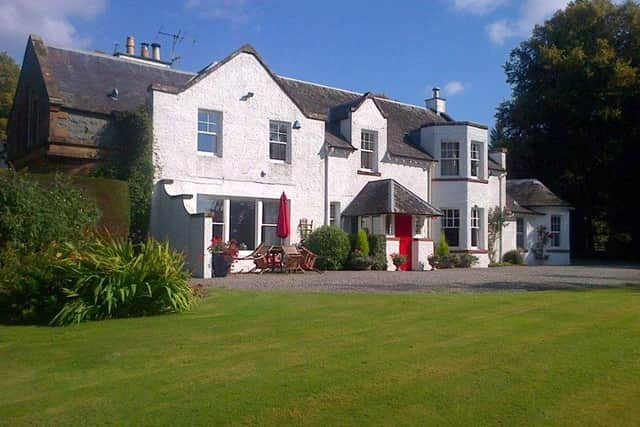 The modern house, which was built in 2011 comes with two acres of grounds. There is a man made pond of a quarter of an acre which has been stocked with trout for fishing.
Picture: Strutt and Parker
The house has also got a beautiful newly constructed home office building in the garden, for those who yearn for the easiest of commutes.
For those on a budget, location is key, according to Corrie and some parts of Scotland offer a great deal.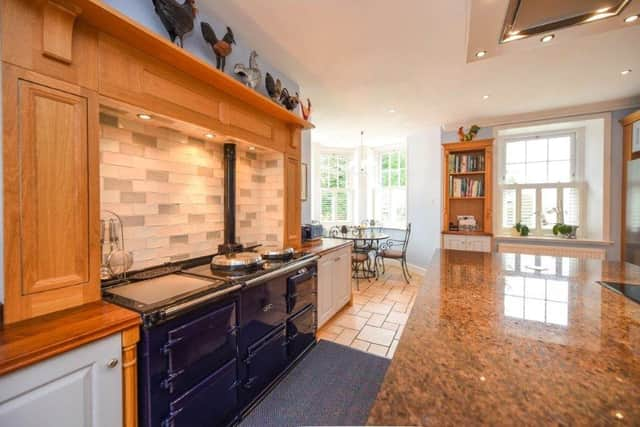 He says: "Dumfries and Galloway has some exceptionally beautiful countryside, but is generally less expensive than other scenic areas of Scotland."
He points to Kenbank House at Dalry near Castle Douglas in Kirkcudbrightshire, as offering amenity land, development potential and a lovely family home, all in one package.
Kenbank is a five-bedroomed country house in one of the most scenic spots in the south-west.
Parts of the house date from 1740 and it has had an interesting history, the house was formerly home to the novelist Neil Gunn and the Chinese diplomat, Sir Halliday Macartney.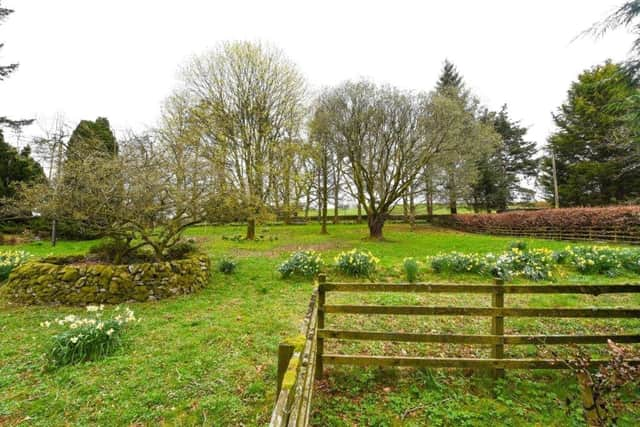 The accommodation includes a lovely refurbished kitchen, separate dining room, pantry, large study, drawing room, utility room, four bathrooms and many original features.
The master bedroom has a dressing room and further ensuite bathroom.
Most importantly for a lifestyle buyer, the house has a range of outbuildings and three and a half acres of gardens with mature trees.
On a much smaller scale, Adielin Cottage, Kirrimuir, is on the edge of the Cairngorm National Park.
It is a modest building, with only two bedrooms, but it is detached and in a very private location.
Its land is less than an acre, but it surrounds the house and is enclosed by post and rail fencing so ideal as a smallholding for livestock or for growing your own fruit and vegetables.
Quick look
Picture: Strutt and Parker
Where is it: Hanmer Lodge, Clochan, Buckie, Banffshire.What is it: A contemporary country house, completed in 2011, with four bedrooms, two reception rooms and an impressive galleried open-plan living kitchen.Good points: The design of the house is both beautiful, practical and energy efficient and the two acres of grounds including the large stream fed pond at the front offer plenty of scope for a country lifestyle but with serious luxury thrown in.Bad points: The sea views from the home office summer house could be detrimental to your concentration.Price: Offers over £395,000.Contact: Strutt and Parker on 01330 826800.
Where is it: Kenbank House, near Castle Douglas.What is it: A renovated historic country house with five bedrooms suites, a dining room, dining kitchen, drawing room and study. Three and a half acres of grounds with outbuildings.Good points: The house is immaculate but there is still plenty of potential in the stabling.Bad points: A long commute for anyone working in the Central Belt.Price: Offers over £675,000.Contact: Galbraith on 01556 505346 .
Where is it: Adielin Cottage, Glen Clova, Kirrimuir.What is it: A two-bedroomed cottage on the edge of the Cairngorm National Park.Good points: A modest way to test out a country life with enough land for a (very) smallholding.Bad points: The size and price means that owner occupiers will be competing to purchase with second homers.Price: Offers over £210,000.Contact: Bidwells on 01738 230150.