Three of the best Scottish cottages with grounds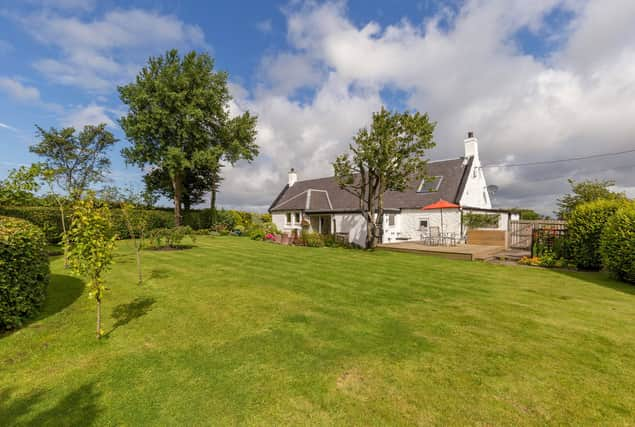 Why do buyers dig a cottage with a garden or grounds? Perfectly proportioned outside spaces are what many people want, says Kirsty McLuckie.
An easily maintained cottage garden is a sought-after asset and can add a great deal of value to a property, such is their desirability.
Young families and those with pets, perhaps moving up from a flat with no outside space, will appreciate a safely enclosed outside space.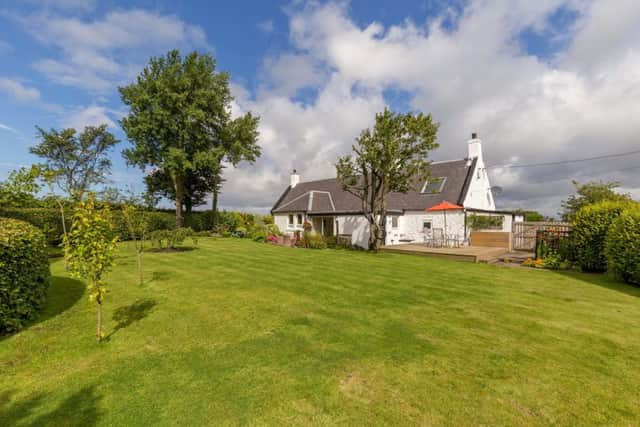 Downsizers, who are often moving away from high-maintenance grounds when they become difficult to keep on top of, still tend to look for a smaller horticultural hobby at a new home.
Even those who aren't naturally green-fingered will appreciate a small sun trap space, particularly if it is screened from public view.
If it includes a patio, terrace or decking for use as an entertaining space, so much the better.
A well-maintained garden can add 20 per cent to a property's value, which is equivalent to nearly £30,000 for an average Scottish home.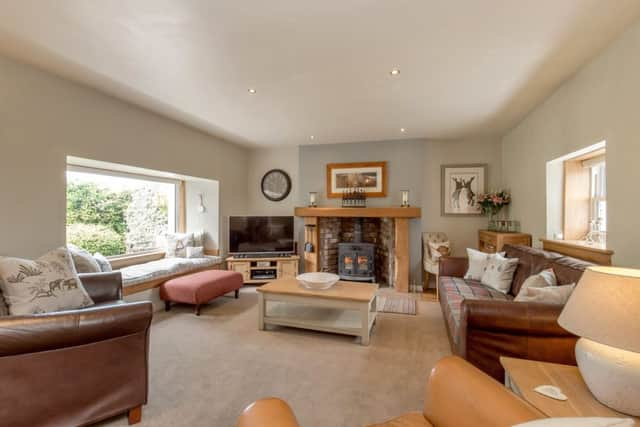 They do not even need to have vast expanses of lawn or designer borders to catch the eye of a buyer.Simpler gardens can prove more attractive to a wider range of potential purchasers.
A cottage garden, for example, which depends on informal design, traditional materials and colourful but hardy plantings, rather than grandeur and structure, will offer the possibility of an added extra outdoor room to a compact property and give added curb appeal and visual impact.
Cottage gardens tend to be designed to look after themselves too, so those buyers who don't have the time to dedicate to pruning and planting will still get maximum enjoyment from their outside space, while not tied to the seasonal chores of keeping it usable.
Picture: Knockmarloch cottage, Galbraith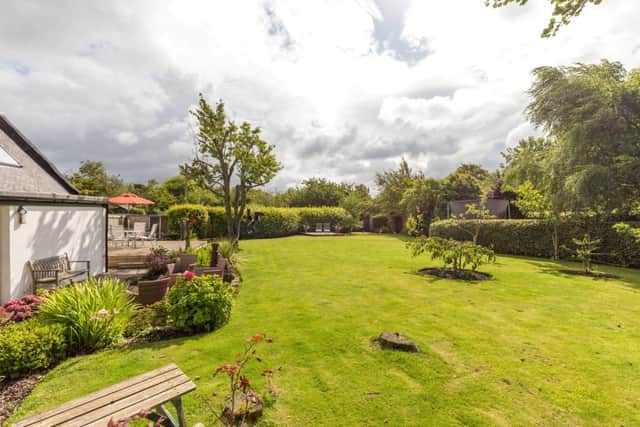 The gardens at Knockmarloch Cottage in East Ayrshire, which is on the market with Galbraith for offers over £325,000, are a delight, whether you just want to a place to enjoy the sunshine or are a little more ambitious in your gardening abilities.
Picture: the living room, Galbraith
The grounds of the pretty three-bedroomed cottage are sheltered by beech hedging, there is a lawn, garden paths, and both timber decking and a patio, sited to enjoy the sun throughout the day.
Picture: the cottage has a well maintained garden, Galbraith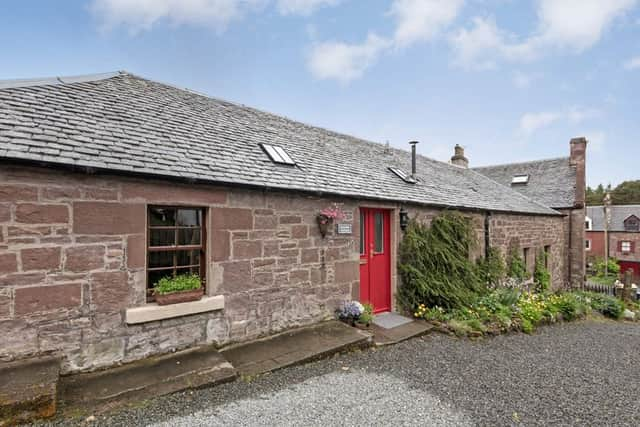 The wide variety of plants on display includes hostas, roses, ferns and sedum while boxed hedging encircles a vegetable plot.
There is also a greenhouse and fruit trees include apple and pear.
Picture: Hillside Cottage, Hunters Residential
Hillside Cottage at Romano Bridge is a B-listed detached home near West Linton, in the Scottish Borders and is on the market at a fixed price of £224,995 with Hunters Residential.
The property has four bedrooms, is set in beautiful open countryside and has a very traditional rural feel with a wood burning stove and combed ceilings in the bedrooms upstairs.
Its garden has attractive borders at the front and an original walled garden at the back. South-facing, it is beautifully maintained and has a vegetable garden and mature fruit trees.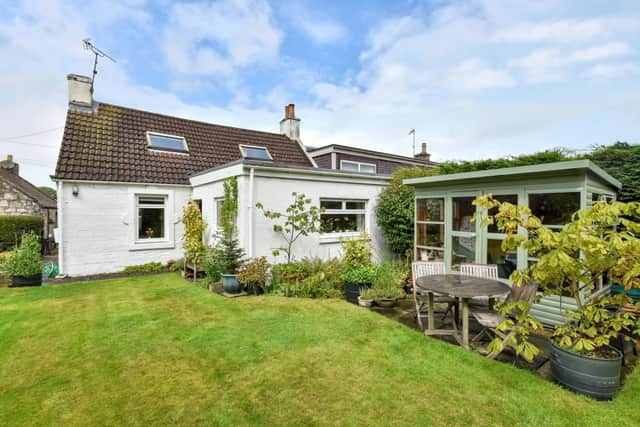 For downsizers, the Cottage in the historic village of Falkland in Fife might suit.
The traditional home is two-bedroomed with a pretty enclosed garden and a double-aspect rear extension housing a sitting and dining room, plus a quaint summer house with views of the Lomond Hills, to make sure owners make the most of the outdoors.
Quick Look
Picture: Knockmarloch cottage, Galbraith
Where is it: Knockmarloch Cottage, Craigie, East Ayrshire.What is it: A three-bedroomed traditional country cottage with landscaped grounds.Good points: The house is lovely, but the pretty gardens are something else, with everything a horticulturalist, or just a family who likes the outdoors, could desire. Lawns, shrubs and borders designed for year-round colour, a vegetable plot, greenhouse and fruit trees, all enclosed by beech hedging and a private drive.Bad points: The cottage is immaculate with a new kitchen and bathrooms so there is little potential for adding value.Price: Offers over £325,000.Contact: Galbraith on 01292 268181.
Picture: Hillside Cottage, Hunters Residential
Where is it: Hillside Cottage, Romano Bridge, near West Linton, Scottish Borders.What is it: A four-bedroomed cottage with a very pretty split level garden, within commuting distance of Edinburgh.Good points: The grounds are protected by a beautiful stone wall, so they are very sheltered.Bad points: The two upstairs bedrooms are quite small, although the rest of the house is spacious.Price: Fixed price £224,995.Contact: Hunters Residential on 0131 447 4747.
Picture: The Cottage, Zoopla
Where is it: The Cottage, The Fleurs, Falkland, Fife.What is it: A traditional two-bedroomed stone cottage which has been considerably extended with a large open-plan living and dining room at the back and views to the Lomond Hills.Good points: A pretty L-shaped enclosed garden with a charming summer house.Bad points: The spiral stair up to the second bedroom won't suit everyone.Price: Offers over £185,000.Contact: Pagan Osborne on 01334 656525.